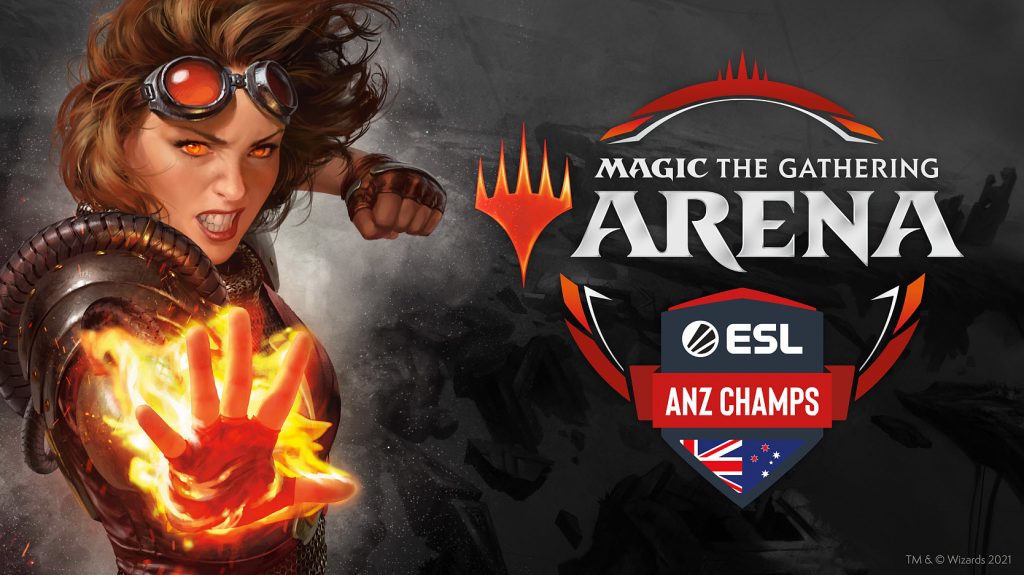 Wizards of the Coast today announced the first of two seasons of the Magic: The Gathering Arena (MTGA) ESL ANZ Champs, a series of online tournaments beginning 7 August and culminating in the Champion Stage on 26 September. The series is held in partnership with renowned esports production company ESL Australia, and will feature a range of monetary, in-game and physical prizes.
Kicking off with a casual education cup on 1 August to introduce players to the ESL play platform, the regular season will feature four open tournaments across the below dates leading up to the Champion Stage:
Event 1 Open Qualifier – 7 August
Event 1 Top 8 – 8 August
Event 2 Open Qualifier – 21 August
Event 2 Top 8 – 22 August
Event 3 Open Qualifier – 4 September
Event 3 Top 8 – 5 September
Event 4 Open Qualifier – 18 September
Event 4 Top 8 – 19 September
Champion Stage – 26 September
Each qualifier will have up to seven rounds of Swiss Stage on the Saturday followed by a cut to Top 8. Players will earn points from each Stage and those with the most points by the end of each event will earn themselves a spot at the Champions Stage.
All Top 8 and Champion Stage events will be broadcast on the ESL Australia Twitch channel. These broadcasts will be run using TV quality broadcast equipment and operated by an expert broadcast team. ESL staff and commentators familiar with the MTG scene will host the tournaments to keep viewers entertained and informed of tournament and game progress. The official Magic Twitch channel will also host these broadcasts.
Prizing structure for the Champs is:
1st – $800 AUD + 5,000 Gems, 1 x Set Booster Box + 1 x Collector Box + 1 x Uncut Sheet of cards
2nd – $600 AUD + 5,000 Gems, 1 x Collector Booster Box
3rd – $400 AUD + 5,000 Gems, 1 x Set Booster Box
4th – $300 AUD + 5,000 Gems, 1 x Set Booster Box
5-8th – $100 AUD + 5,000 Gems, 1 x Set Booster Box
9-16th – 3,000 Gems, 1 x MTG Bundle
17th-24th – 1,500 Gems, 3 x Set Boosters
25th-32nd – 1,000 Gems, 3 x Set Boosters
Players can sign up to the open qualifiers via the ESL play platform here: esl.gg/magicanz. A video explaining how to use the platform and steps for signing up can be viewed here: