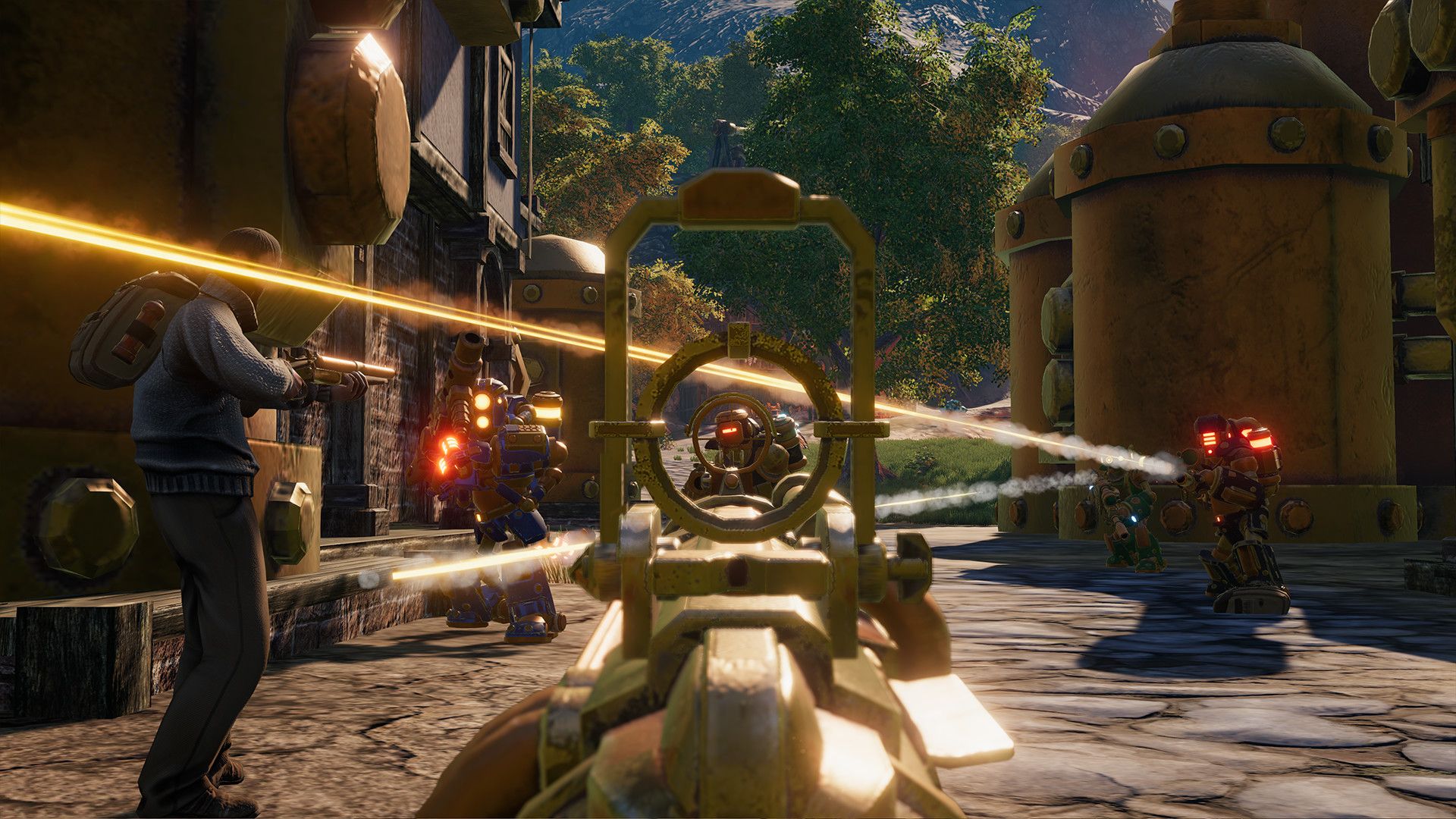 Volcanoids received a major update just in time for the Steam Summer Sale. The update introduces new equipment, customization options, and a revamped ash mechanic.
There are new melee weapons for those preferring to get up close and personal in combat, including a hand mounted Saw Gauntlet. The dark mines are also now easier to navigate with the new flashlanght.
The drillship has more equipment and customization options. Players can now build healing devices, item dispensers, and turret control stations to help deal with incoming robot raids. Personally, I'm especially excited about the turret controls as I'd much rather stay inside the safety of the drillship than the riskier battle outside I experiend in the Volcanoids preview after the co-op update was released.
Finally, the ash mechanic has been revamped. Previously, ash would only cover the ground just after the volcano explosion, and not much was obscured. Now, thick clouds of ash will linger, obscuring vision and requiring the use of the new flashlights.
Volcanoids is currently on Steam Early Access for Windows PC.