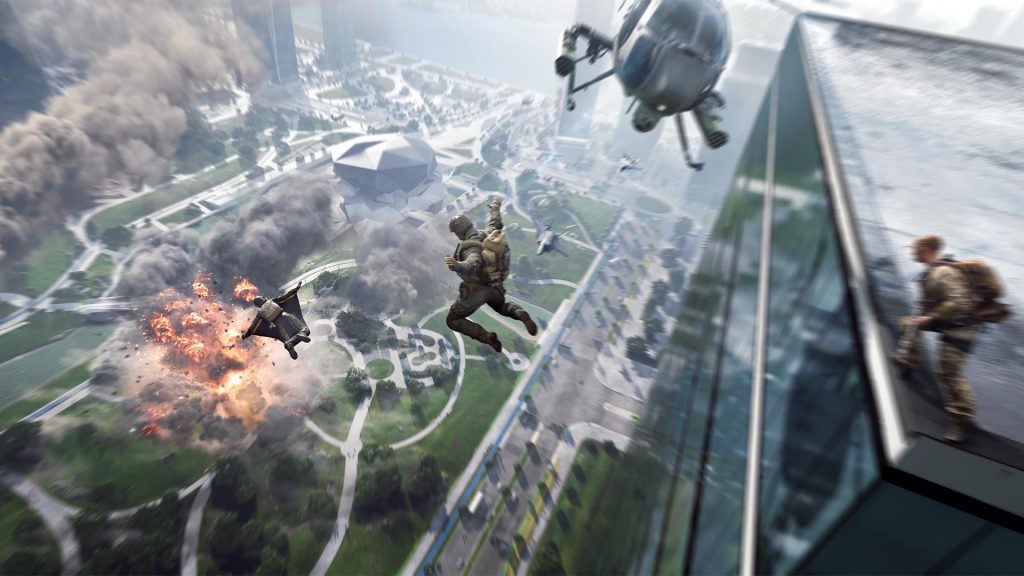 EA and DICE have officially revealed that their next shooter will be Battlefield 2042 and will be launching on October 22nd for the PlayStation 5, PlayStation 4, Xbox Series X, Xbox One, and PC. The game will no longer feature a traditional single player story mode and instead will focus entirely on multiplayer.
In Battlefield 2042 the near-future world has been transformed by disorder and massive environmental changes and players will be able to take part in battles featuring up to 128 soldiers in battles across the globe. At launch the game will feature seven vast maps, customizable weapons, gadgets, vehicles, and much more including robotic dogs.
To go along with this reveal the company has released a cinematic trailer and a number of screenshots that can be found below.