EVERSPACE 2 Early Access roadmap for 2021 reveals update schedule, upcoming star systems, player ship sub-classes, companions, and more!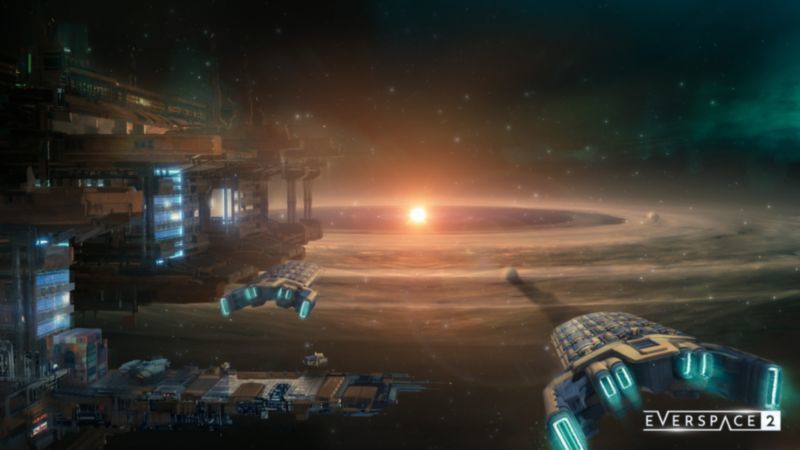 Hamburg, Germany – February 19, 2021 – Fresh off their successful launch of EVERSPACE™ 2 into Steam Early Access, ROCKFISH Games has released a detailed roadmap of major updates fans can expect in 2021. The 2021 roadmap includes milestones for upcoming star systems, major gameplay features such as fast travel, new companions, activities, and story content, as well as the addition of new player ships for test pilots to check out in Early Access, over the course of this year.
In the star system Zharkov, EVERSPACE 2 pilots will get to the core of Grady & Brunt's shady business operations when infiltrating their ranks and learning about G&B's dark secrets.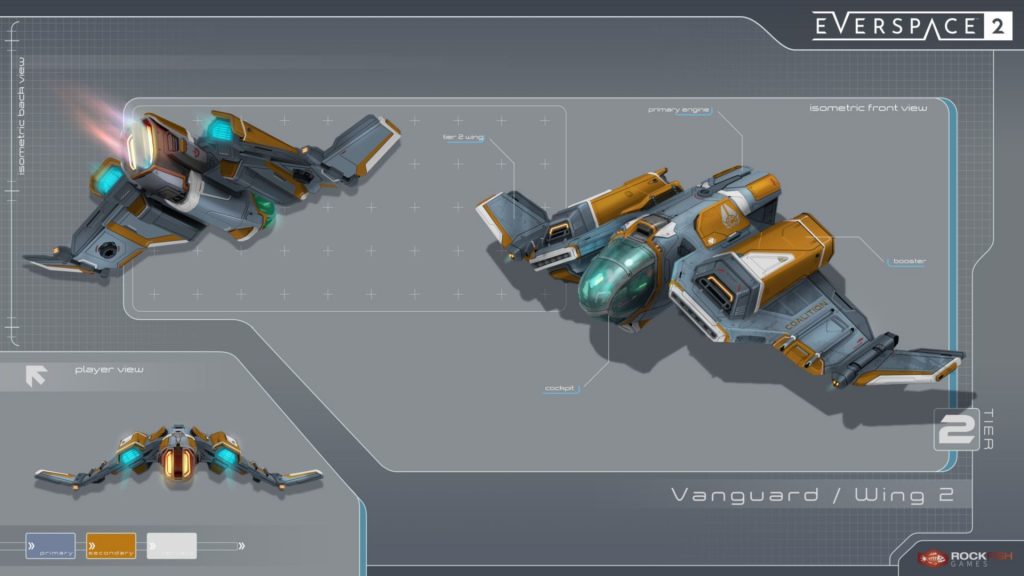 "Since launching in Early Access a few weeks ago, we've received a ton of positive feedback from our community, content creators, and the gaming press.
Check out our preview for Everspace here:
While we absolutely took inspiration from various iconic space combat and looter RPGs, we also want to create something new with EVERSPACE 2 that stands for its own, especially within the space combat & exploration genre.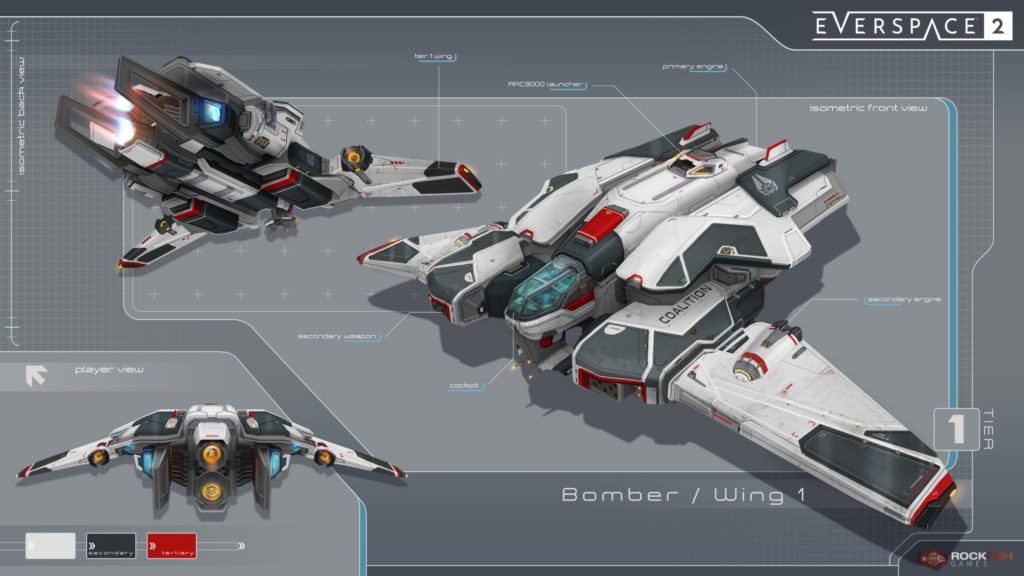 Of course, EVERSPACE 2 is far from being finished, but with most of its gameplay mechanics already in place and with 92% positive out of 1700+ reviews, we think we are off to a good start and look forward to shaping our creative vision together with our community over the next 18ish months. A big part of our ongoing plan is to continue our weekly live streams on Twitch and YouTube so that space game enthusiasts interested in our game can make an educated purchase decision or ask specific questions in chat to me and other members of our development team directly."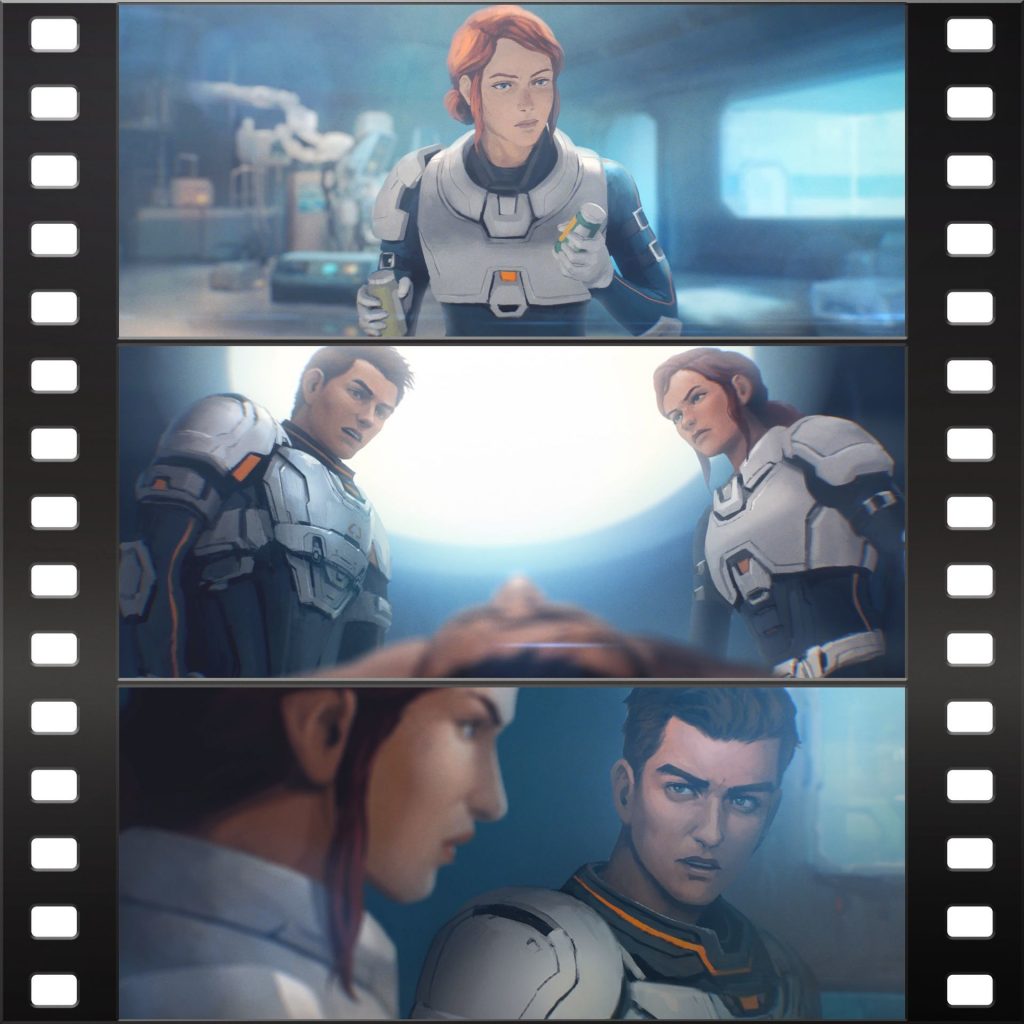 The EVERSPACE 2 Early Access roadmap was revealed to Kickstarter backers and on Steam alongside early looks at the Vanguard and Bomber player ship subclasses, the upcoming star system Zharkov, as well as the Cave Crawler, the first of many extraterrestrial space critters inhabiting the world of EVERSPACE 2, recently teased in-game in a production live stream.
The ROCKFISH team will continue demoing their latest dev build of EVERSPACE 2 on the ROCKFISH Games Twitch and YouTube channel every Friday from 8 pm to 10 pm CET / 2:00 pm to 4:00 pm ET / 11:00 am to 1:00 pm PT.
Check out the high resolution image of the EVERSPACE 2 2021 roadmap below:
About EVERSPACE™ 2
EVERSPACE 2 continues the story of Adam Roslin from the first part of the series. Starting with two sprawling star systems that can be freely explored by space pilots, players experience Adam's emotional journey and personal development from an immortal clone space pilot to an individual of character whose death has final consequences in an open-world action RPG. EVERSPACE 2 offers in the current Early Access version more than 25 hours of gameplay and already contains all core mechanics of the targeted final version.
EVERSPACE 2 can be purchased on Steam here and on GOG here. The full version for PC, including Mac and native Linux support, will be released at a reasonably increased price in summer 2022 and come with UI and text language support for German, French, Italian, Spanish, Brazilian Portuguese, Polish, Russian, simplified Chinese, Japanese, and Korean.
About ROCKFISH Games GmbH
ROCKFISH Games is a 100% independent game studio specializing in high-quality Unreal Engine 4 action video games for PC and consoles. Industry veterans Michael Schade and Christian Lohr founded ROCKFISH Games to create a new breed of adrenalin-filled adventures for space shooter fans through their acclaimed EVERSPACE IP. After spending over 20 years as joint entrepreneurs in the 3D graphics and mobile gaming space, Schade and Lohr built ROCKFISH Games from the ground up alongside a small team of veteran developers to the current studio of 25 cherry-picked developers and community experts from across the industry.
Using Kickstarter as a platform to build a new community in 2015, ROCKFISH Games reached a runaway success with EVERSPACE, which has sold over two million copies on PC, Xbox, PlayStation, and Nintendo Switch. Building on this success and propelled by yet another wildly successful Kickstarter campaign in 2019, ROCKFISH Games is dedicated to crafting a true next-gen open-world space shooter experience driven by quality storytelling as an open-development project together with space action aficionado from around the globe in their upcoming title, EVERSPACE 2.