Triple Rewards in Deadline and King of the Hill
Plus Double Rewards on Open Wheel Races, Black Friday Sales and Much More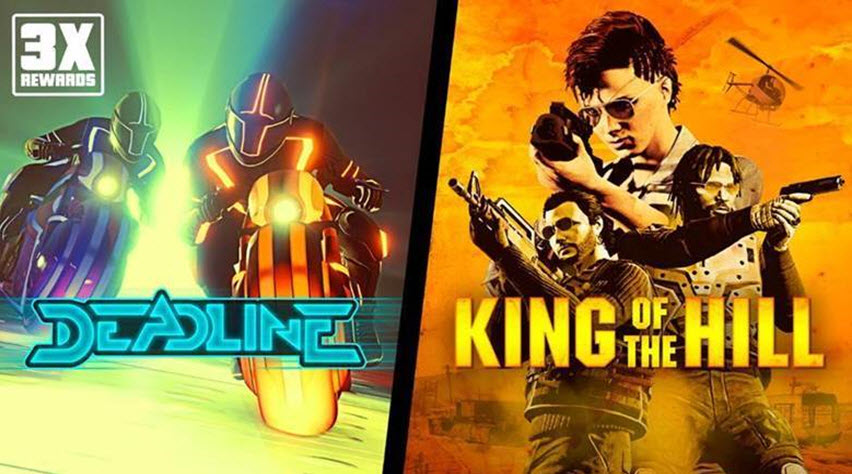 Cut your enemies off and blow them to bits with the light-trail of your neon-lit Shotaro, in Deadline. This futuristically barbaric battle royale is paying out triple the usual GTA$ and RP through December 9th, so suit up and see if you have what it takes to survive and thrive.
Whether a team affair or a free-for-all deathmatch for the crown, all King of the Hill modes are also paying out 3X GTA$ and RP to all competitors, win or lose.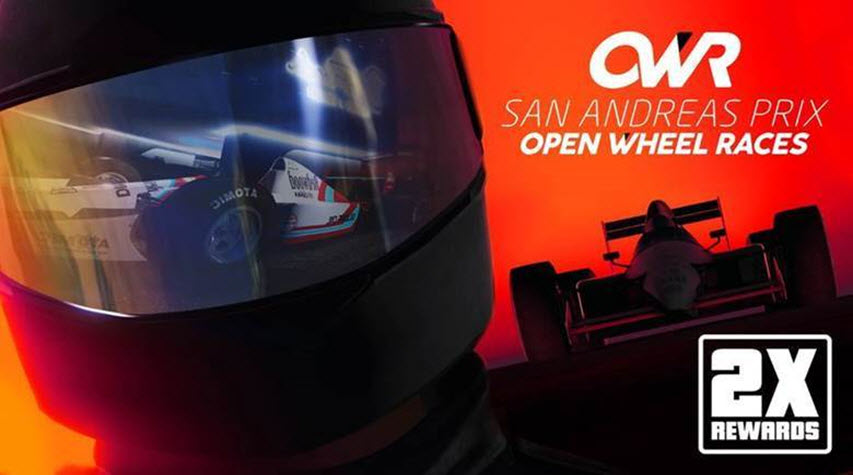 Double Rewards in Open Wheel Races
Open Wheel racecars are basically missiles on wheels, vehicles trimmed of all their fat and safety precautions and let loose on tracks to do battle against each other and the forces of physics at eye-watering speeds. Slip on a helmet and jumpsuit, slide into the cockpit, and see if you can maintain control as you approach terminal velocity. All Rockstar Created Open Wheel Races are paying out double now through December 9th, so there's plenty of reason to ride the razor's edge.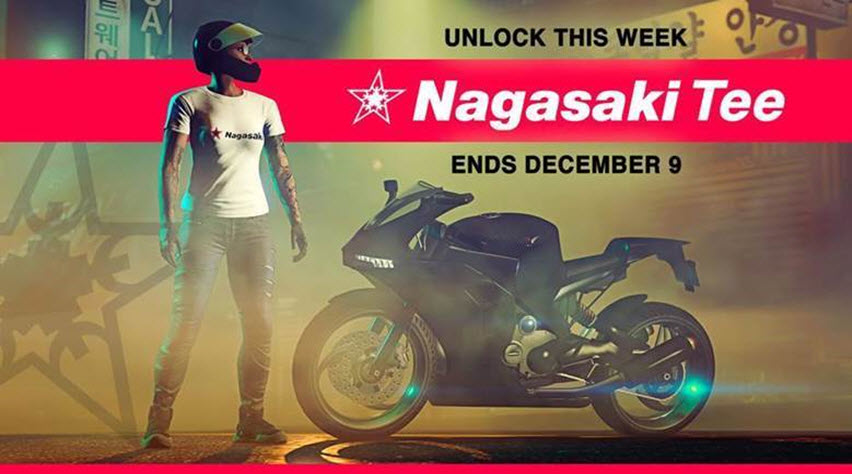 Get the White and Red Nagasaki Tee
Anyone who plays GTA Online before December 9th will receive the White and Red Nagasaki Tee for free.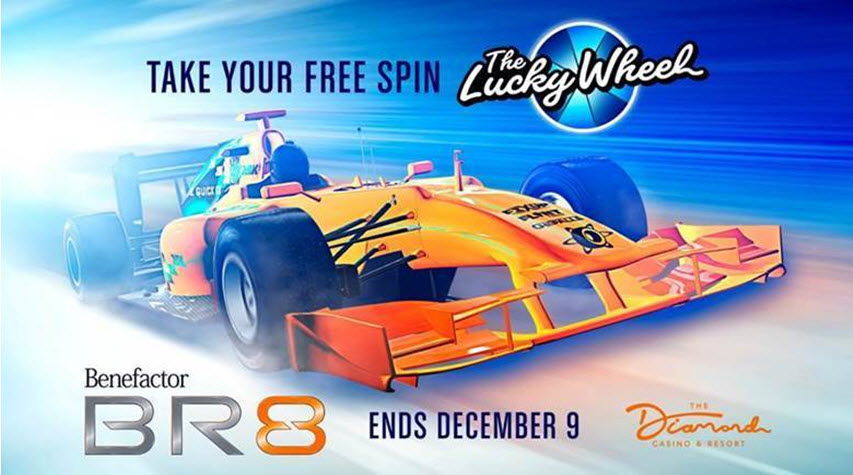 On the Podium This Week: Benefactor BR8
Drop in to the lobby of The Diamond Casino & Resort and give the Lucky Wheel its daily spin to walk away with GTA$, RP, clothing, mystery prizes and more. This week's top prize is the Benefactor BR8 open wheel racecar wrapped in The Quick Fix livery, brought to you by top sponsors Xero Gas.
Black Friday Sale (November 27 – November 30)
Consumerism is the great American pastime, and Los Santos' top vehicle suppliers are here for it. Don't bother lining up and camping out in a tent this Black Friday, as all the best deals are on the Internet now anyway, including up to 70% off Warstock and Elitás favorites.
Declasse Scramjet – 60% off
Imponte Ruiner 2000 – 60% off
Ocelot Stromberg – 60% off
Principe Deveste Eight – 60% off
Nagasaki Shotaro – 70% off
Terrorbyte – 70% off
Terrorbyte Upgrades & Modifications – 70% off
Pegassi Oppressor – 50% off
Pegassi Oppressor Mk II – 50% off
RM-10 Bombushka – 70% off
B-11 Strikeforce – 70% off
Buckingham Luxor – 70% off
Buckingham Luxor Deluxe – 70% off
Buckingham Swift (including Swift with Flying Bravo) – 70% off
Buckingham Swift Deluxe – 70% off
Discounts
If you keep getting tossed out of the club, the real solution is to buy your own. All Nightclub properties and Upgrades are on sale this week, as are all Garages and Special Cargo Warehouses. Diversify your portfolio with multiple streams of income, both above and below board. Read on for the complete list of real estate discounts, plus vehicle sales, below.
Additional Vehicles:
Ocelot R88 – 30% off
Annis RE-7B – 40% off
Dinka Vindicator – 30% off
Western Rampant Rocket – 30% off
Shitzu Hakuchou Drag – 30% off
Additional Real Estate:
Large Special Cargo Warehouses – 30% off
Nightclubs – 40% off
Nightclub Upgrades & Modifications – 30% off
All Garages – 40% off
PRIME GAMING BENEFITS
GTA Online players who successfully connect their Rockstar Games Social Club account with Prime Gaming will receive GTA$200K for playing any time this week. In addition, Prime Gaming members will receive the Vespucci Canals Nightclub location for free, plus an exclusive 60% off the Declasse DR1 and 80% off the Imponte Nightshade.
To ensure access to future benefits, make sure to visit Prime Gaming and sign up.
Check Rockstar Support for details and limitations.