The legendary genre defining series is available now to purchase on Steam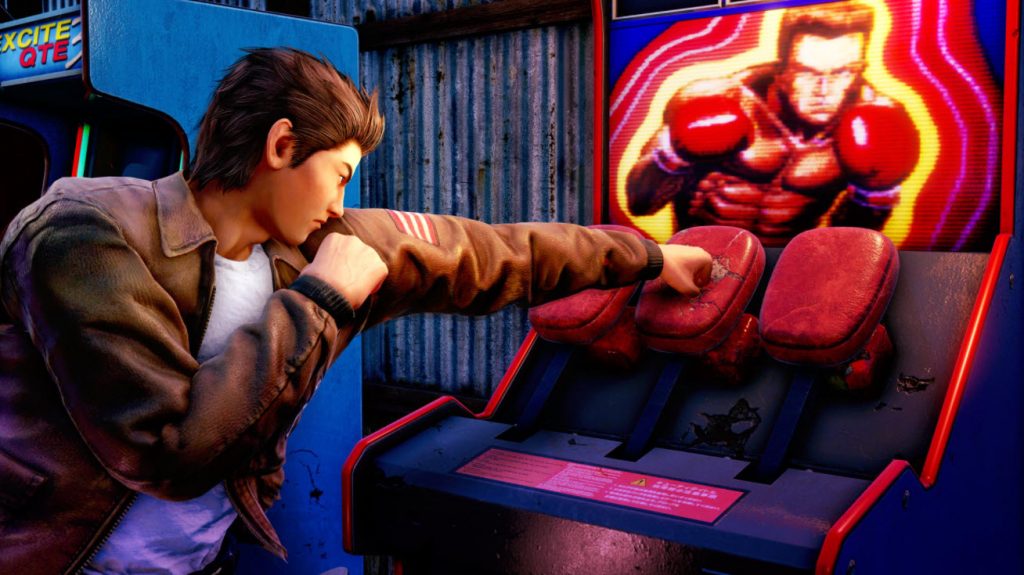 Sydney (Australia), November 20, 2020 – Deep Silver and YS Net Inc. are pleased to announce the availability of Shenmue III to Steam players.
To celebrate the launch, Shenmue III will have great value offers across the main game, all 3 DLCs and the Season Pass for the entire weekend!
Pricing Details on launch weekend (Nov 20-Nov 23)
Shenmue 3 (base Game) for 69.95 with -66% discount
Shenmue 3 Deluxe Edition – 89.95 with -66% discount
DLC 1 Big Merry Cruise – 5.95 with -60% discount
DLC 2 Battle rally – 11.50 with -60% discount
DLC 3 Story quest pack – 8.50 with -60% discount
Season Pass bundle (3dlcs) – with -15% bundle discount
Shenmue III
Journey deep into rural China as you take on the role of Ryo Hazuki, a Japanese teenager hellbent on finding his father's killer—a story of adventure, mystery, friendship, martial arts, and ultimately, revenge!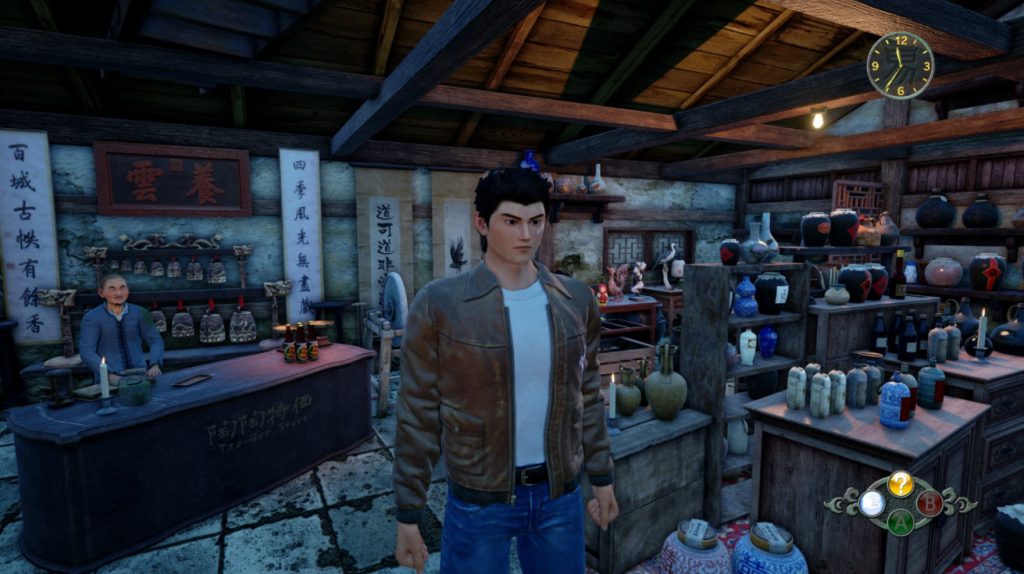 Key Features
One of the most anticipated video games in history, from legendary game developer, Yu Suzuki.
Epic Adventure – Immerse yourself in the stunning and magical world of Shenmue
Breathing, Living World – Explore inside and outside buildings, take on part-time jobs, play arcade games, and interact with local inhabitants of beautiful Chinese locales
Martial Arts Action – Put your training and upgraded skills to the test via intense free battles and Quick Time Events
Solve the Mystery – Converse with a colourful and diverse cast of characters and follow leads from those who hold the answers to the mysterious Phoenix Mirror…
Game Overview
•          Title – Shenmue III
•          Genre – Action-Adventure (Free Roaming)
•          Modes – Single Player
•          Platform – PS4 / PC
•          Setting – Shenmue Universe
•          Tech – Unreal Engine 4
•          Release – OUT NOW!
About Deep Silver 
Deep Silver develops and distributes interactive games for all platforms. The Deep Silver label means to captivate all gamers who have a passion for thrilling gameplay in exciting game worlds by creating products of the highest possible quality, always focusing on what the customer desires.
Deep Silver has published more than 200 games since 2003, including its own brands like the open world extravaganza Saints Row, the zombie action franchise Dead Island, and the gritty, post-apocalyptic Metro series. Upcoming highlights from Deep Silver include the next entries into the Saints Row, TimeSplitters and Dead Island franchises. Deep Silver also owns the development studios Deep Silver Dambuster Studios in Nottingham, UK; Deep Silver Fishlabs in Hamburg, Germany, and Deep Silver Volition based in Champaign, IL, USA. For more information please visit www.deepsilver.com  
Koch Media is a leading producer and distributor of digital entertainment products (software, games and films). The company's own publishing activities, marketing and distribution extend throughout Europe and the USA. The Koch Media group has more than 20 years of experience in the digital media business, and has risen to become the number one distributor in Europe. It has also formed strategic alliances with numerous games and software publishers: Bethesda, Capcom, Kaspersky Labs, NC SOFT, Sega, Square Enix and Tecmo-Koei, etc. in various European countries. With Headquarters in Höfen, Austria Koch Media owns branches in Germany, England, France, Austria, Switzerland, Italy, Spain, the Nordic regions, Benelux, Australia, Czech Republic and the United States.
All product titles, publisher names, trademarks, artwork and associated imagery are trademarks, registered trademarks and/or copyright material of the respective owners. All rights reserved.
About Koch Media
The Koch Media Group is a global developer, publisher and distributor of video games, VR games, gaming hardware and merchandise.
The group's publishing activities, marketing and distribution extend throughout Europe, America, Australia and Asia. Koch Media has more than 25 years of experience in the digital media business and has risen to become a leading global publishing partner. The Koch Media Group runs a multi-label strategy with fully owned publishing units such as Deep Silver, Milestone, Vertigo Games and Ravenscourt which publish games for consoles, PC and VR platforms across all physical and digital channels.
Additionally, as global publishing partner Koch Media has formed long-term multi-national publishing collaborations with numerous game publishers including Bethesda, Capcom, Codemasters, Konami, Koei Tecmo, Sega, Square Enix, Warner Bros and many others. With its parent company in Höfen, Austria, and the Publishing HQ in Munich, Germany, Koch Media owns local publishing companies in Germany, UK, France, Spain, Italy, Sweden, the Netherlands, Austria, Switzerland, Poland, Australia, the United States as well as Japan and Hong Kong.
The Koch Media Group owns seven game development studios: Deep Silver Volition (Champaign, IL / USA), Deep Silver Dambuster Studios (Nottingham / UK), Deep Silver Fishlabs (Hamburg / Germany), Warhorse Studios (Prague / Czech Republic), Milestone (Milan / Italy), Voxler (Paris / France) and Vertigo Games (Rotterdam /The Netherlands). Additionally, the Koch Media Group collaborates with numerous independent development studios around the world.  
Part of the Koch Media Group is also Koch Films, a European independent film distributor with business primarily in Germany, Switzerland, Austria and Italy as a cinema, TV, online and Home Entertainment distributor. The Koch Media Group also owns Gaya Entertainment, a leading video game merchandise company in Munich, Germany, and the Quality Assurance Facility in Olomouc, Czech Republic.
Koch Media is an Embracer Group company.
About Yu Suzuki
Yu Suzuki joined Sega Enterprises Inc. (currently, Sega Games) in 1983, and produced many big hit games as a programmer, director and producer. His unique and creative works influenced the game industry in technology, art and culture, and his attitude to produce with the heart of pioneer is well respected by many top creators beyond game industry. He received "Computer World Smithsonian Award from the Smithsonian Consortium in 1998 and received Hall of Fame award at the AIAS Summit in 2003 as recognition of his contribution to the game industry. His master pieces of works include "Hung-on", "Space Harrier" and "Virtua Figher" series and many more.
About Ys Net Inc. Ys Net Inc. was established in 2008 in Tokyo as an independent firm for Yu Suzuki to lead game software planning, producing, and development. It expanded development studio in 2015 along with start of Shenmue III project.