Holiday shopping isn't the only thing that will fill up your time next month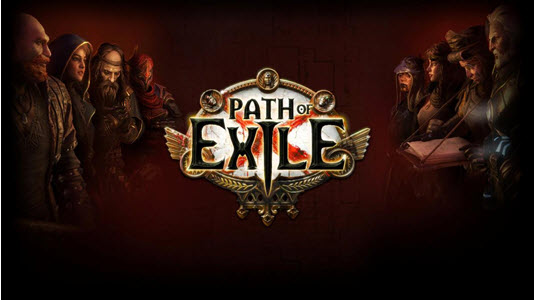 Auckland, New Zealand, November 23, 2020 – Grinding Gear Games is announcing three epic events that will be taking place in Path of Exile during December 2020 to end the year with a bang, bang, bang. The events include a one-week Mayhem Event, a one-week Endless Delve Event, and a three-week Heist Flashback Event that are guaranteed to keep the holiday spirit going strong leading up to the end of the Heist League and the launch of Path of Exile's 3.13 endgame-focused expansion in January.
Starting at 12PM PT on December 4th, a one-week Mayhem Event will kick off by taking classic Path of Exile modifiers from past leagues Anarchy, Invasion, Breach, Ambush, Torment, and Harbinger and turning them up to 11. Each area in Wraeclast will have one of the following scenarios: 20 Rogue Exiles, 20 Strongboxes, 20 Invasion Bosses, 20 Breaches, 20 Tormented Spirits, or 20 Harbingers, with mods changing every hour.
The one-week Endless Delve event kicks off a week later on December 11th at 12PM PT, taking place entirely in the Azurite Mine. In this unique event, players start their plunge into the perilous darkness with some starter gear. Players will have access to the passive points normally gained from quests and incur Kitava's resistance penalties at various level thresholds. Players can ascend their character using the Altar of Ascendancy from within the Mine Encampment while Lilly Roth and Niko will be available to provide skill gems. Players will not have access to their Hideouts or any towns, which means they'll be going solo against the darkness. Good luck with that.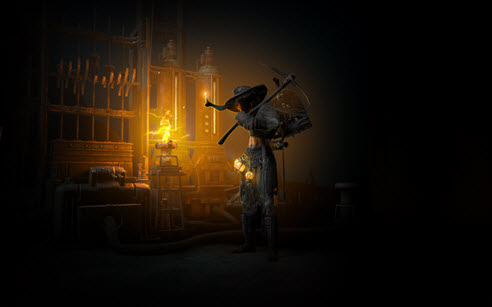 Last, but not least, is the three-week Heist Flashback Event. Starting on December 18th at 12PM PT, each game area will include several popular mods from past leagues, with a random selection of three of the following mods present, which will change each hour, on the hour:
●       2 Additional Rogue Exiles
●       2 Additional Invasion Bosses
●       1 Additional Breach
●       2 Additional Strongboxes
●       3 Additional Tormented Spirits
●       2 Additional Perandus Chests and a 33% chance to spawn Cadiro
●       3 Additional Rare Monster Packs with Nemesis Mods
●       3 Additional Magic Monster Packs with Bloodlines
●       1 Additional Abyss
●       2 Additional Harbingers
●       1 Timeless Monolith
●       1 Metamorph
●       1 Delirium Mirror
●       Beyond
Prizes for all three events include the new Demigod's Authority, a Twilight Mystery Box for reaching level 50, and random microtransaction prizes at level 60, 70, 80, 85, 90, and 95 that will be drawn at the conclusion of each event.
For more information, please visit the following Path of Exile forum post. https://www.pathofexile.com/forum/view-thread/2996106
About Path of Exile
Path of Exile continues to be one of the largest online Action RPGs with continual, massive audience growth. Launches on the Xbox One and PlayStation 4 as well as in China and South Korea have almost tripled the Path of Exile player community since August 2017.
Path of Exile was released in October 2013 to critical acclaim including winning GameSpot's PC Game of the Year award. Since its launch, Path of Exile has become a global community of over 20 million players including localized versions in English, German, French, Spanish, Simplified and Traditional Chinese, Russian, Thai, Brazilian Portuguese and Korean. In 2019, Path of Exile made Steam's Top Ten "Most Played" game list for the second year in a row. In November 2019, the first Path of Exile fan convention, ExileCon, took place in Auckland, New Zealand. Path of Exile capped off its most successful year in existence by winning a prestigious BAFTA award for Best Evolving Game.
More information about specific features of Path of Exile can be found at www.pathofexile.com
About Grinding Gear Games
Grinding Gear Games is New Zealand's largest game development studio. It was founded in 2006 and is based in West Auckland, New Zealand. Its team members come from various countries and have a diversity of backgrounds ranging from artificial intelligence and software security to industrial design and professional tournament gaming. After the release of its flagship title, Path of Exile, GGG has been committed to ongoing expansion and new content releases for the critically-acclaimed game. In 2018, Tencent acquired a majority interest in Grinding Gear Games.
###