Navigate through war-torn environments as you tailor your party 
PQube (London, UK) – October 15th, 2020 –PQube and developer CooCooSqueaky are excited to celebrate the launch of Tears of Avia! Available on Steam & Xbox from today, Tears of Avia is a turn-based strategy JRPG with a seemingly endlessly deep system of skill trees, playable characters, weapons and items. 
With 5 unique main characters to choose from, each representing a traditional RPG class from mage to warrior to ranger and more, and with 100s of potential skill combinations and unique side quests each, this turn-based adventure allows both new comers and established fans of the genre to create an entirely unique gameplay experience tailored specifically to their personal tastes. 
An enticing adventure awaits in the vast and beautiful world of Estera.
Tears of Avia allows you to combine hundreds of unique skills with its five unique classes to create powerful combos. Choose from classic offensive and defensive abilities, melee and ranged attacks, damaging and supportive spells and much more on your journey through Estera!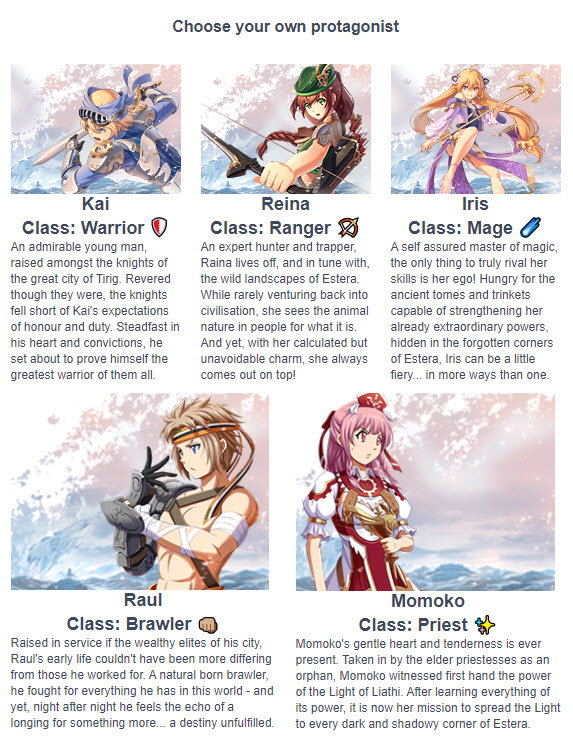 Check out #TearsOfAvia and @TearsOfAvia on Twitter and the official homepage: www.tearsofavia.com
For more information and the latest news about PQube, follow us on Twitter, Facebook, Twitch and Instagram or check out our homepage: https://pqube.co.uk/games/
About CooCooSqueaky
CooCooSqueaky is an independent developer with one goal: to make great games that you love to play for hours on end. Founded in Bournemouth, UK, CooCooSqueaky work with talented people from all around the world. Although not a big team, the people who work with the studio are passionate about what they do and love making games. 
About PQube
PQube is a leading international creator, publisher and distributor of interactive entertainment. The company's teams worldwide are committed to publishing games they love by working closely with development partners and reaching consumers globally on all major gaming platforms. PQube manages a rich portfolio of brands including Cat Quest, New Super Lucky's Tale, BlazBlue, Gal*Gun, White Day, Kill La Kill, Nexomon: Extinction, Guilty Gear, Kitaria Fables, and many more. Visit: pqube.co.uk to find out more