Double Rewards on Special Vehicle Work
Plus Additional Bonuses in Business Battles, The Diamond Adversary Series and More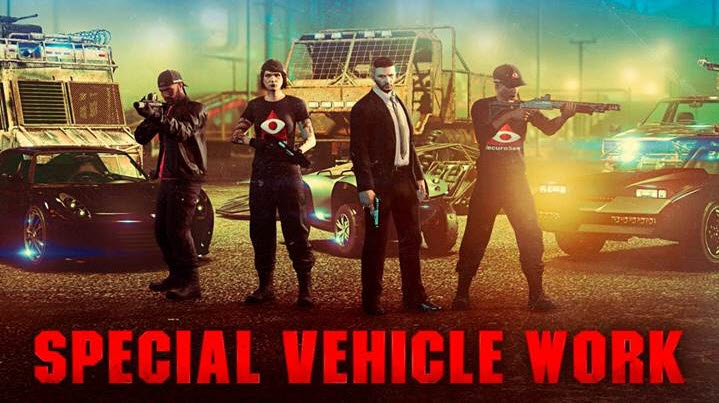 Who doesn't want to whip around the city in heavily modified vehicles like the destructive Phantom Wedge or the hypersonic Rocket Voltic? Indulge your base instincts and make a little extra along the way with Double Rewards for Special Vehicle Work.
Swing by your Executive Office and use the SecuroServ desktop to launch these missions and pull down that doubled payday, plus unlock the customary Warstock Cache & Carry discount. A trio of Special Vehicles – the Ramp Buggy, Blazer Aqua, and the aforementioned Phantom Wedge, can all be added to your personal multi-purpose repertoire at 40% off this week.
Double Rewards in Business Battles and More
If you prefer the cold-blooded competition of black market capitalism, keep an eye out for Business Battles firing in Freemode – they're dishing out 2X GTA$ & RP this week, and winning an Event Cargo Business Battle will land you the Claim What's Yours Tee.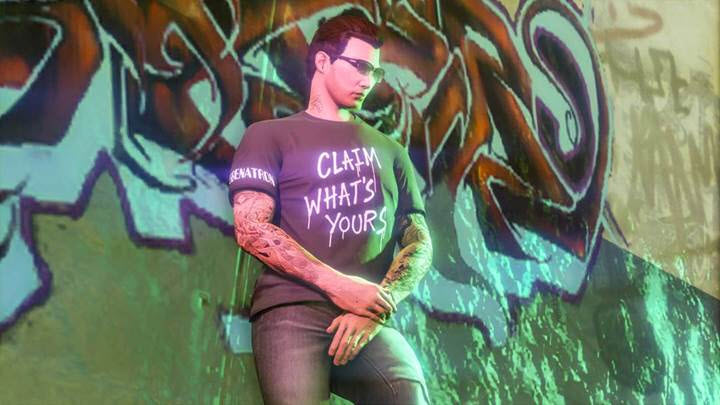 Double Rewards in the Diamond Adversary Series
Meanwhile, high-rollers and sharpshooters alike can meet in The Diamond Casino & Resort to settle their scores and debts in the Diamond Adversary Series, which is paying out Double GTA$ and RP all week long. Simply head to the Bunker Series icon near The Diamond Casino & Resort on your map to take part.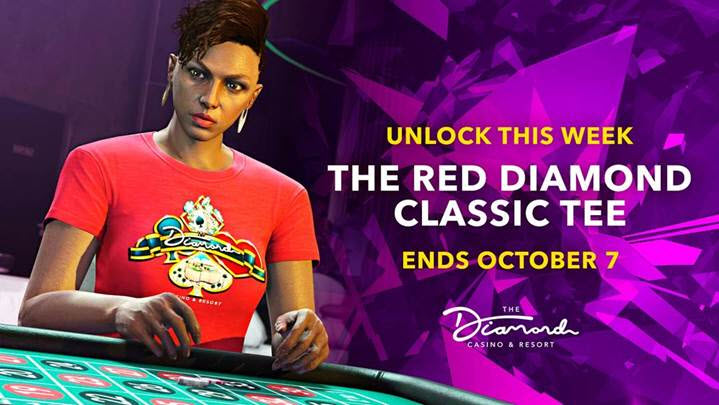 And play GTA Online any time between October 1st – 7th to get The Red Diamond Classic Tee, a throwback to a time with even looser regulations and less government oversight.
On the Podium This Week: Coil Brawler
Swing by the lobby of The Diamond Casino & Resort to give the Lucky Wheel a spin for the opportunity to walk away with GTA$, RP, or all sorts of mystery prizes. This week on the podium is the Coil Brawler, an off-roader with enough horsepower under the hood to muscle its way over even the toughest terrain.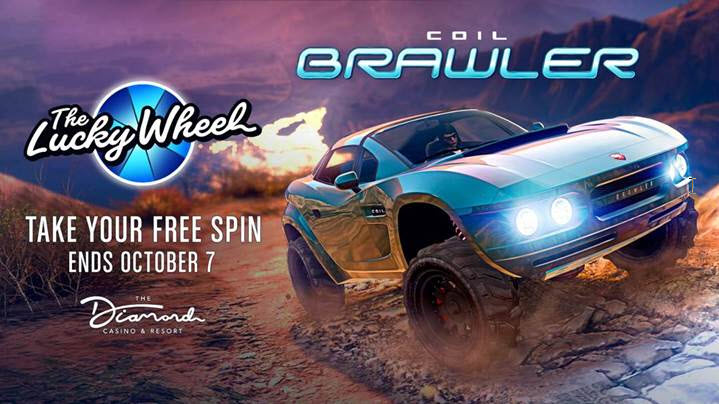 Discounts
The start-up expenses for the lucrative world of CEO work are particularly cost-efficient this week, with special discounts on Executive Offices and Vehicle Warehouses. See below for the complete list.

Executive Offices – 40% off
Maze Bank West
Arcadius Business Center
Lombank West
Maze Bank Tower
Executive Office Customizations – 30% off
Interiors
Organization Name Change
Money Safe
Gun Locker
Accommodation
Personal Assistant
Vehicle Warehouses – 25% off
Cypress Flats
Davis
El Burro Heights
Elysian Island
La Mesa
La Puerta
LSIA (both Warehouses)
Murrieta Heights
Vehicles:
BF Club – 25% off
Ramp Buggy – 40% off
Blazer Aqua – 40% off
Phantom Wedge – 40% off
PRIME GAMING
GTA Online players who connect their Rockstar Games Social Club account with Prime Gaming will receive GTA$200K for playing any time this week. In addition, Prime Gaming members will receive:
• The Vespucci Canals Nightclub location for free
• 40% off the Yosemite Rancher
• 70% off the Declasse Drift Yosemite

Prime Gaming members who link their Amazon account to their Rockstar Games Social Club account get a one-time GTA$1,000,000 bonus deposited to their Maze Bank Accounts within 72 hours of doing so.
If you previously had a Twitch account linked, you will need to reclaim your benefits at Prime Gaming to ensure access to all future benefits. See here for more details.
Check Rockstar Support for details and limitations.