Double Payouts on All Contact Missions
Plus Triple Rewards on Transform Races, Tripled Salaries for Associates & Bodyguards and More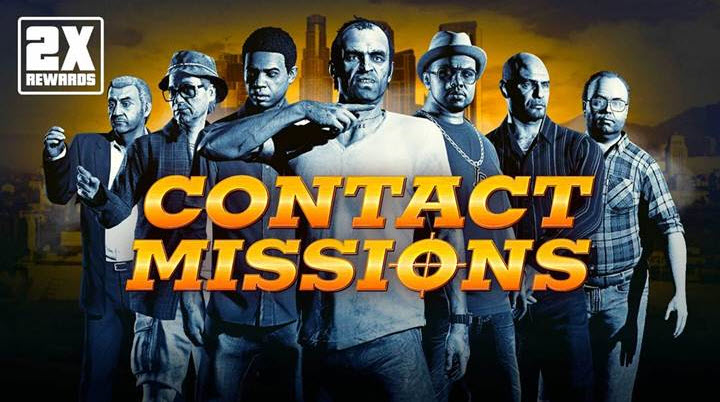 Contrary to popular belief, there are still some phone calls worth answering. Whether it's Martin Madrazo requesting your services to neutralize some dangerous targets, Simeon offering handsome rewards for Repo Work or Gerald making his Last Play, all Contact Missions – classic and contemporary – are paying out Double GTA$ & RP through October 14th.
Take on Contact Missions by keeping an eye out for texts and calls, by browsing the Missions list in the Jobs Menu, or by using the Quick Join feature on your iFruit.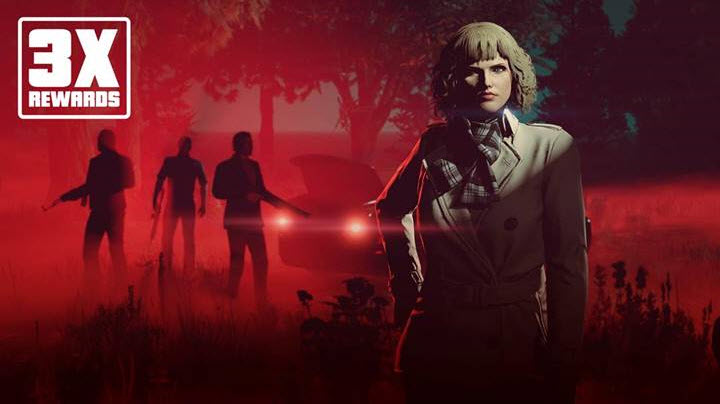 Should you need backup, don't be afraid to hire yourself some muscle; all Associates' and Bodyguards' salaries are tripled for the next seven days, so they're getting rich too. That's trickle-down economics in action.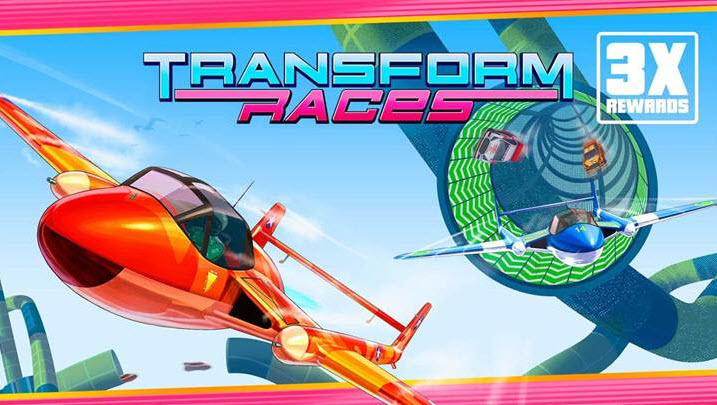 Triple Rewards on Transform Races

One minute you're piloting a Seashark across the waves, the next you're flying high over the Tataviam Mountains in a tricked-out Deluxo. That's the beauty of Transform Races: you never really know what you're gonna get – except for Triple Rewards, that is.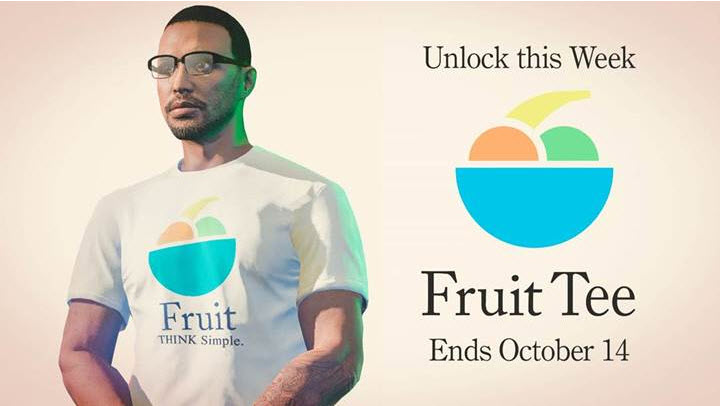 THINK Simple: Play This Week To Receive the Fruit Tee

Play GTA Online anytime this week to receive the Fruit Tee and let your friends know that you take "THINK Simple" lifestyle seriously.
On the Podium This Week: Lampadati Tigon

Take a stroll through the lobby of The Diamond Casino & Resort to give the Lucky Wheel its daily spin. You could walk away with GTA$, RP, clothing, and more. This week's top prize is the Lampadati Tigon, a supercar that left skid-marks and a faint smell of rubber all over the intersection of art and technology.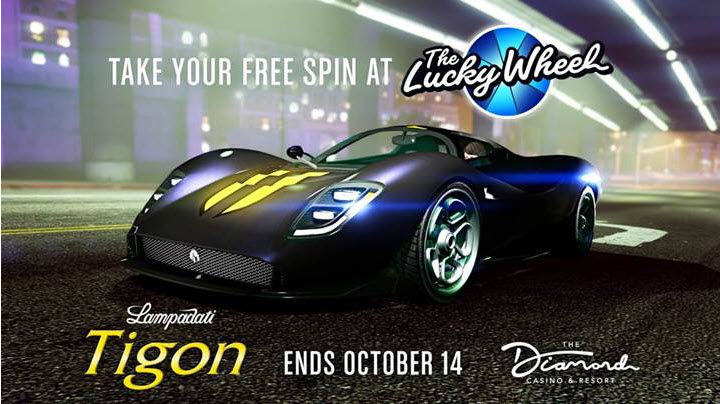 Discounts

As in any thriving economy, excess and sales discounts go hand in hand. Aspiring moguls can take 40% off the retail cost of both High-End Apartments and all Garage properties, plus discounts on vehicles and laser weapons like the Up-n-Atomizer. Read on for the complete list.
High-End Apartments – 40% off

All Garages – 40% off
Laser Weapons:
Up-n-Atomizer – 40% off
Widowmaker – 40% off
Unholy Hellbringer – 40% off
Vehicles:
Blista Kanjo – 40% off
Dinka Sugoi – 40% off
JB700W – 30% off
Maxwell Vagrant – 30% off
Plus, look out for other vehicle discounts you can take advantage of through the coming weeks.
PRIME GAMING BENEFITS
GTA Online players who successfully connect their Rockstar Games Social Club account with Prime Gaming will receive GTA$200K for playing any time this week. In addition, Prime Gaming members will receive:
The Vespucci Canals Nightclub location for free
80% off the P-45 Nokota
80% off the FH-1 Hunter
Prime Gaming members who link their Amazon account to their Rockstar Games Social Club account get a one-time GTA$1,000,000 bonus deposited to their Maze Bank Accounts within 72 hours of doing so.
If you previously had a Twitch account linked, you will need to reclaim your benefits at Prime Gaming to ensure access to all future benefits. See here for more details.

Check Rockstar Support for details and limitations.