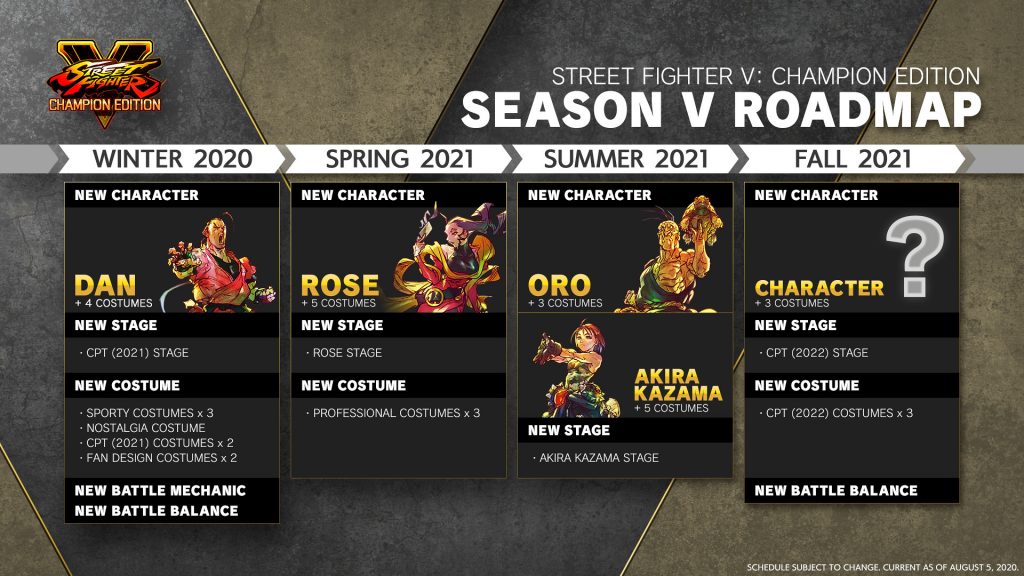 Capcom has detailed their upcoming plans for Street Fighter V: Champion Edition and fans of a certain franchise will be happy to see a certain guest character making an appearance in their upcoming roster, even if the actual updates won't begin until Winter 2020.
These plans include adding five fighters, four of which were revealed today, through the next year and then some with the first character being Dan Hibiki in Winter 2020, Rose in Spring 2021, Oro in Summer 2021, and then the big surprise, Akira Kazama from Rival Schools also in Summer 2021. The final character will be coming sometime in Fall 2021 but that character's identity is being kept under-wraps for now.
So far the only character that has any type of gameplay footage is Dan Hibiki and that can be found below alongside the full presentation. As for the game itself, Street Fighter V: Champion Edition is currently available for both the PlayStation 4 and PC.