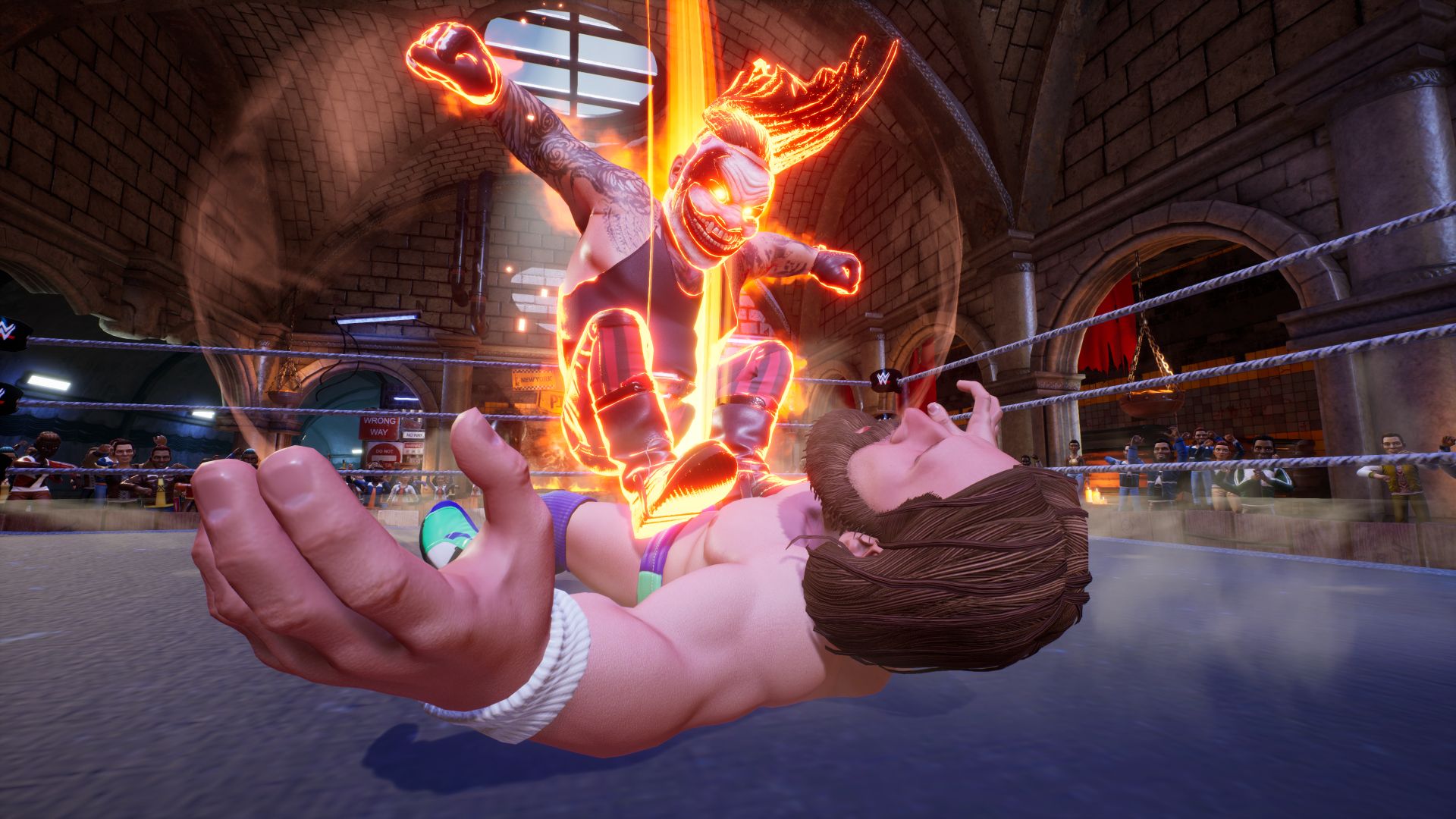 WWE, 2K, and Saber Interactive tapped long time WWE manager, commentator, and director Paul Heyman to give players the first in-depth look at WWE 2K Battlegrounds' game modes. The video production team had a little bit of fun with the video; writing, illustrating, and printing an actual hardcover story book for Heyman to read from.
WWE 2K Battlegrounds features five game modes.
Campaign mode is the game's singleplayer mode. Players will choose one of seven new Superstars and work with Paul Heyman and Stone Cold Steve Austin to create a new brand for WWE and fill its roster with Superstars.
Exhibition mode is designed for quick pick up and play action for up to four players. The mode supports online and couch co-op play. Gamers can choose from a variety of classic match types like One-on-One, Triple Threat, and Tag Team matches.
King of the Battleground Mode pits eight players against each other to be the last person standing in the ring. Four players start in the ring and only earn points while in the ring. Each time a player is physically thrown out of the ring, a new player steps in.
Online Tournament Mode features time limited tournaments with a variety of game modifiers. The tournaments will offer prizes for participation.
Battleground Challenge Mode lets players create their very own WWE Superstar and climb the ladder in a series of fights.
WWE 2K Battlegrounds is set to launch on Switch, Stadia, PC, PlayStation 4, and Xbox One on September 18