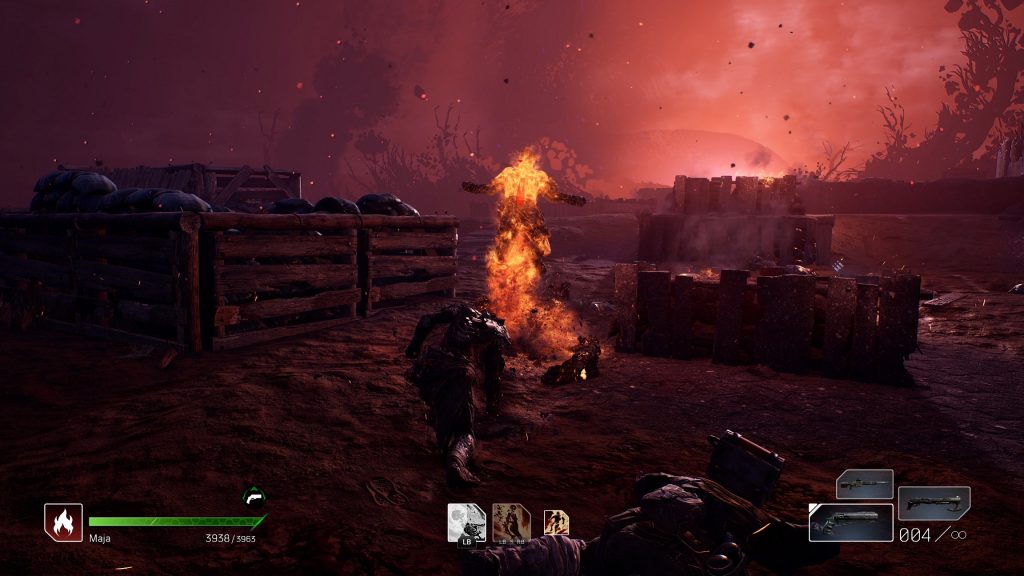 Sometimes when developers try for something a bit different fans of the company may not know what to expect from the campaign and People Can Fly are trying to clear things up a bit for those looking forward to Outriders as the company has detailed not only how the game's campaign will work, but also the various side-quests, companions, and travel systems that players will be able to use in the game.
The campaign will take players on an epic journey across Enoch, a savage world where everything has mysteriously hyper-evolved to wipe Humanity from the face of the planet. From the lives and secrets within the Human colony, to the mysterious jungles and unforgiving deserts, you will explore the far reaches of the frontiers, gain incredible powers, and make discoveries that will change everything.
The company also introduced the Pyromancer class and the various abilities, skills, and passives that players using the class will be able to benefit from. Currently Outriders is set to be released by Square Enix sometime this holiday for the PlayStation 5, PlayStation 4, Xbox Series X, Xbox One, and PC and you can check out all of the aforementioned videos below.