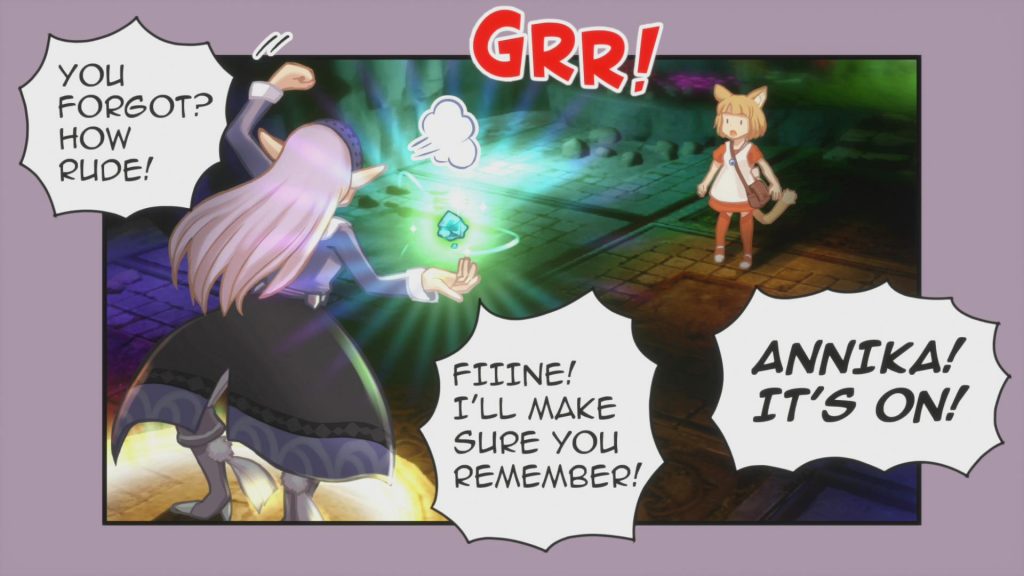 A new trailer has been released for the PlayStation 4 and Nintendo Switch version of Giraffe and Annika and this time around Atelier Mimina and NIS America are focusing on showing off how gameplay will work in the title as well as introducing some of the characters that players will encounter. This cute looking game will feature rhythm based combat and plenty of exploration as the young girl named Annika awakens from a strange dream, finding herself stranded on "Spica Island" with no memory of how she ended up there.
She quickly meets with a boy named Giraffe, who seems to know her, and is tasked with finding three special star fragments on the island in order to unravel the mysteries of her forgotten memories. While searching for the fragments, Annika meets Lily, the Witch of the Mysterious Forest, who challenges her to a battle! Fortunately, Annika emerges victorious, and uncovers a star fragment. She absorbs the fragment and is suddenly granted remarkable visions. What secrets await this unlikely trio of adventurers on the island of Spica?
Currently Giraffe and Annika is set to be released on the Nintendo Switch and PlayStation 4 on August 25th in North America and August 28th in Europe though the PC version of the game has already been released.