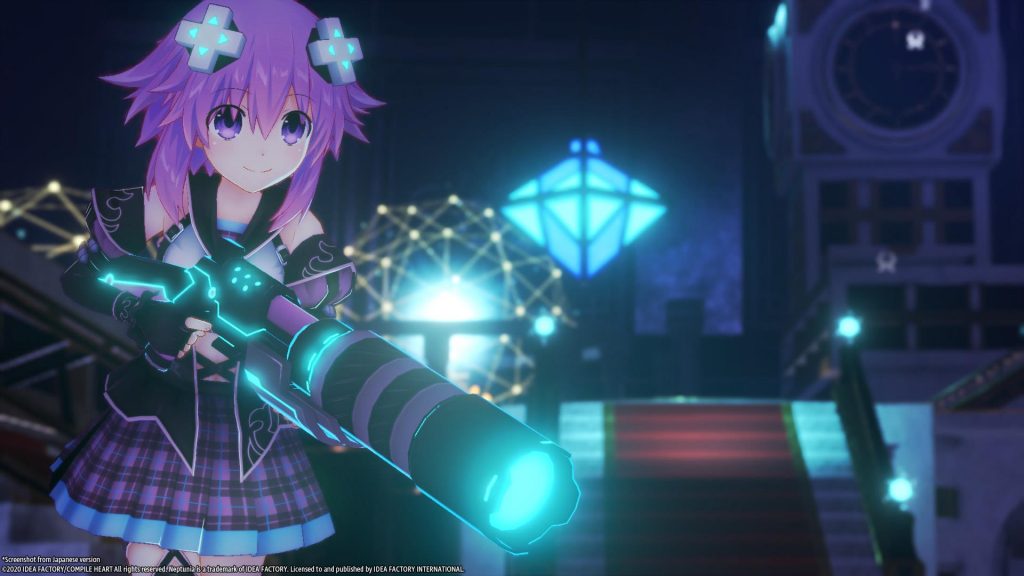 Idea Factory International has announced that they are planning on bringing VVVtunia to the West under the name of Neptunia Virtual Stars where it will be releasing sometime in 2021 for the PlayStation 4. Neptunia Virtual Stars is another spin-off of the popular Hyperdimension Neptunia franchise and takes place in a dimension called Virtualand, the virtual planets that exist within it contain an extraordinary ability to produce a commodity known as content.
Of these celestial bodies is a tranquil planet known as EMO. This was the latest target of a nefarious group whose sole purpose is to destroy content created by virtual planets… Anti. Their decimation of EMO has left its citizens hopeless.Just then, VTubers, popular live-streamers from Earth, were suddenly transported to Virtualand. Because VTubers possess an affinity for creating good content, they were obvious targets for Anti, who quickly captured them and turned them into data pockets known as V Cubes.
Fair, the Virtual Goddess and leader of Planet EMO, sent out a distress signal to multiple dimensions in the hopes of a miracle. Two groups received the signal – the rising VTuber stars, Mi and Yu, members of MEWTRAL, as well as the Goddesses of Gamindustri: Neptune, Noire, Blanc, and Vert.
To go along with this announcement a number of screenshots as well as a new Japanese video featuring Neptune as a Vtuber have been released and can be found below.