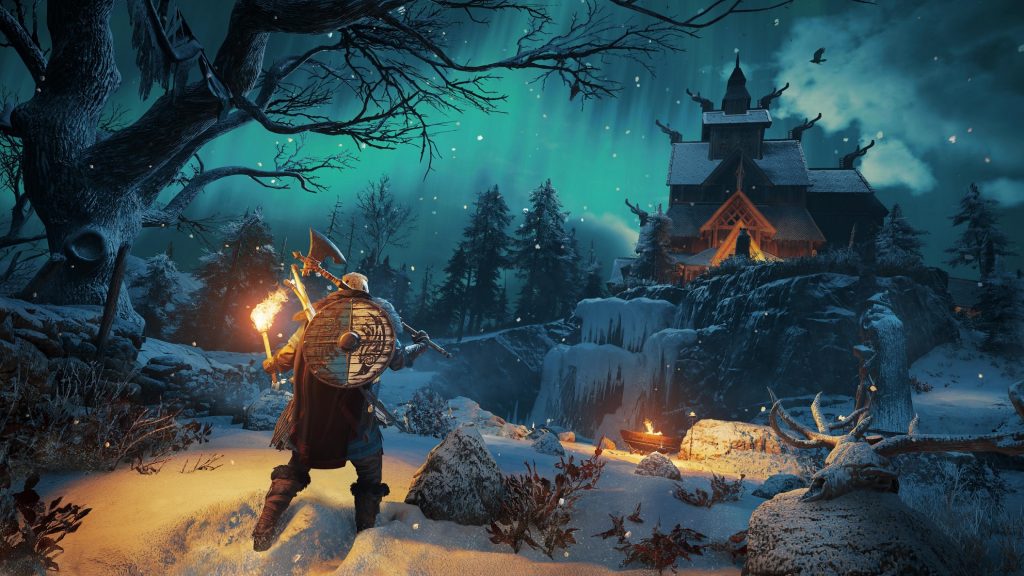 Ubisoft has officially announced that they are planning on releasing Assassin's Creed Valhalla, a viking based game in the series, this holiday season where it will be available for the PlayStation 5, PlayStation 4, Xbox Series X, Xbox One, PC, and even the Google Stadia. No exact release date was given but it was confirmed that the Xbox versions of the game will be playable on both the Series X and Xbox One through a single purchase.
Assassin's Creed Valhalla places players into the role of Eivor, a fierce Viking warrior raised on tales of battle and glory. Playing as either a male or female version of the character players will be able to explore a dynamic and beautiful open world set against the brutal backdrop of England's Dark Ages. Raid your enemies, grow your settlement, and build your political power in your quest to earn your place among the gods in Valhalla.
This includes making choices that will influence the world around the player and shape the growth of the character, sailing through the harsh and mysterious shores of Norway to the beautiful but forbidding kingdoms of England and beyond, immersing themselves in the Viking way of life through fishing, hunting, drinking games, and more while of course carving through countless enemies with a ruthless fighting style.