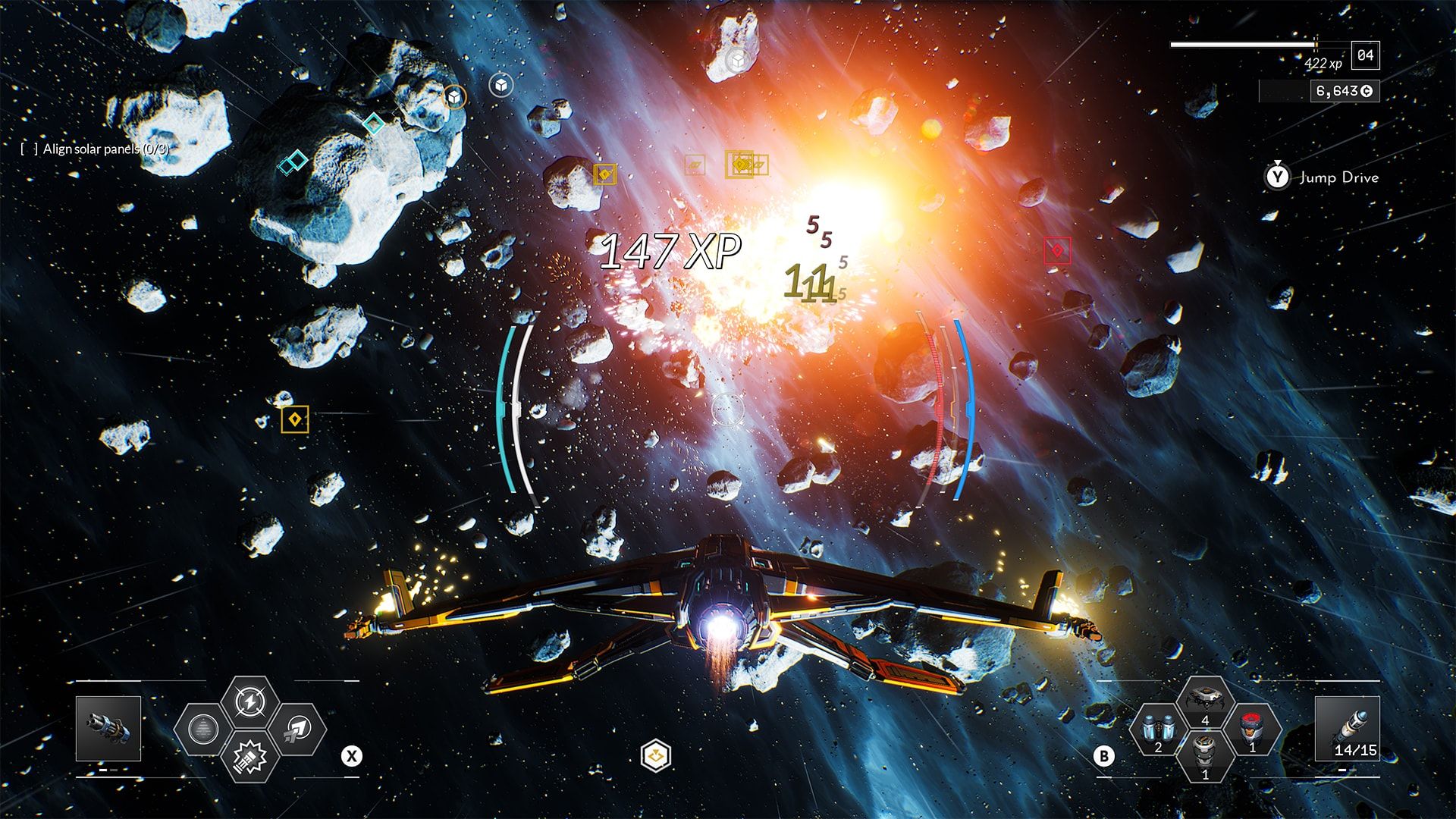 Indie devs Rockfish revealed some new improvements between Everspace 1 and 2 this week. The team has been hard at work since their Kickstarter campaign wrapped up in November. The larger budget and scope of the game means more enemies and major improvements can be added.
Two new drone variations will be available in Everspace 2. These smaller pests can be missed during big firefights, but pilots ignore them tend to end up dead. The Outlaw Sniper Drone has a rail gun that charges up for a few seconds before delivering a punishing blow to the player. Pilots should either run down the drone right away, take cover, or snipe back with a rail gun of their own. The detonator drone is a classic suicide bomber that rams into the player and causes massive damage. Once locked onto the player, they make a lot of noise to give players a few seconds to react.
Rockfish also revealed new changes to the UI to be easier to use, convey information better, and offer more simplified views if desired. The overhaul seems to be a top to bottom upgrade, affecting every menu in game.
A new cinematic teaser trailer was also released. The video offers a glimpse at some of the ships and environments in game plus a few short combat sequences.
Finally, Rockfish offered a short update on the progress of the closed alpha test. The prototype has been received well so far, so the hope is to launch the closed alpha to eligible Kickstarter backers at the end of April.