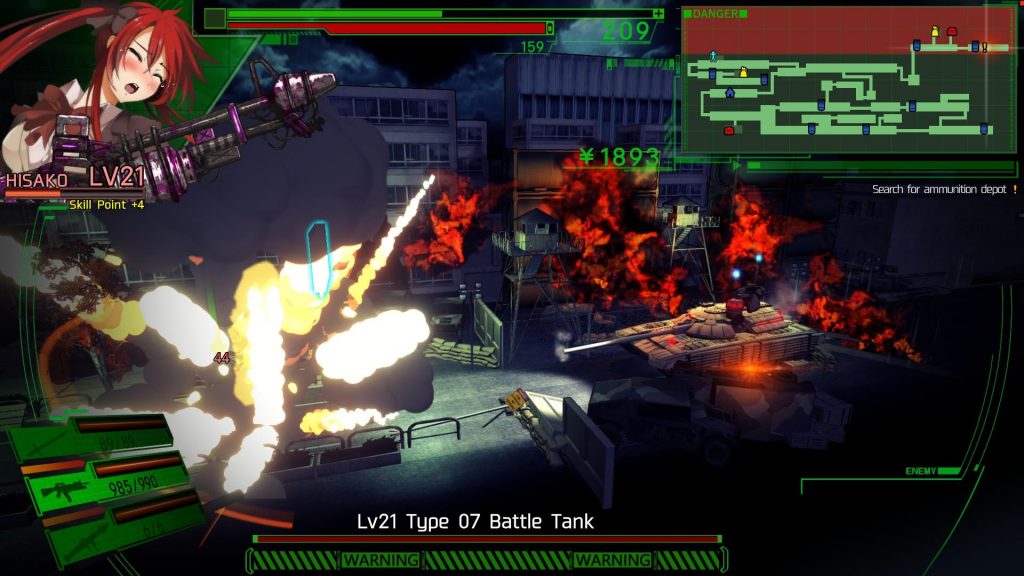 Marvelous Europe has announced that they are planning on releasing a side scrolling hack-and-slash RPG by the name of Dead or School in the West for the PlayStation 4 and Nintendo Switch with a planned release date of March 13th. Developed by Studio Nanafushi, the game was released on PC last year and tells the tale of a post-apocalyptic Tokyo where humans live in isolation underground in fear of the Zombie infestation above ground.
After hearing stories of high school life above ground from her grandmother, our protagonist, Hisako, dreams of experiencing this mysterious and energetic lifestyle for herself; wearing her grandmother's old school uniform Hisako ventures into the zombie-infested Tokyo in order to reclaim the city and finally go to school.
As part of this adventure for a modern-day high school life, Hisako travels across Tokyo using the subway system with each mission being located at a familiar location in Tokyo. Players will travel through and explore locations such as Shinjuku, Asakusa, Akihabara and Roppongi as they attempt to defeat the zombie infestation overthrowing the city. To aid Hisako's quest, players will also be able to upgrade Hisako's weapons and skill sets as well as unlock entirely new weapons that will make sure the dead stay dead.