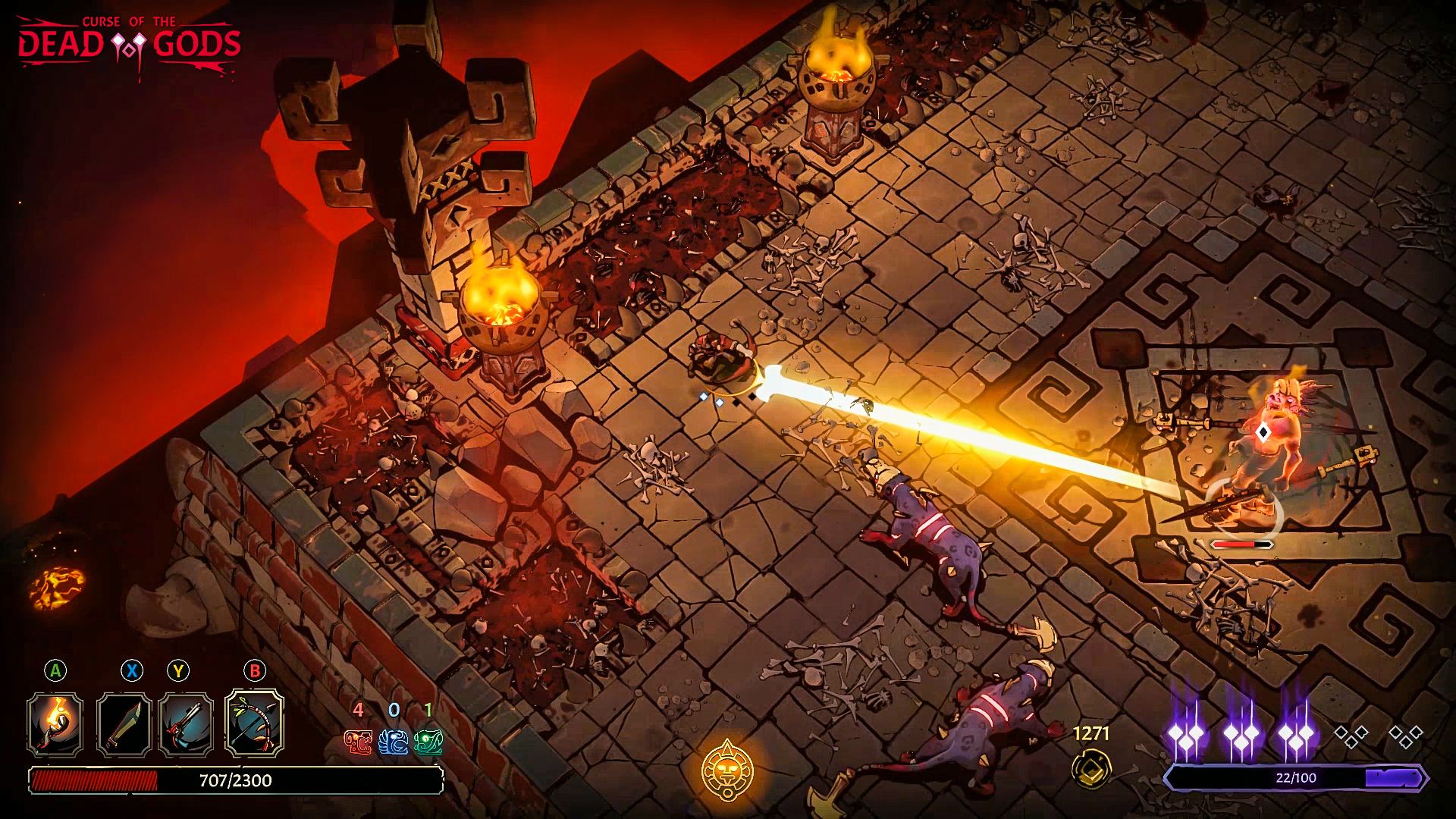 Passtech Games (Masters of Anima) and Focus Home Interactive will be releasing their rogue-like action game Curse of the Dead Gods on Steam Early Access on March 3. The first version will contain approximately a third of the final content.
Players will dive into randomly generated dungeons filled with dozens of monstrous creatures, champion, and bosses. Tons of weapons can be found in the dungeon. The most powerful come at a cost though, crippling the player with a random curse that could spell their doom.
Passtech Games is planning to have Curse of the Dead Gods leave Steam Early Access at the end of 2020. While the core systems are in place, the next several months will be dedicated on adding new content and polishing the game.
For those who will be attending PAX East, Passtech Games will be showing off the game at the Focus Home Interactive booth at #29017.