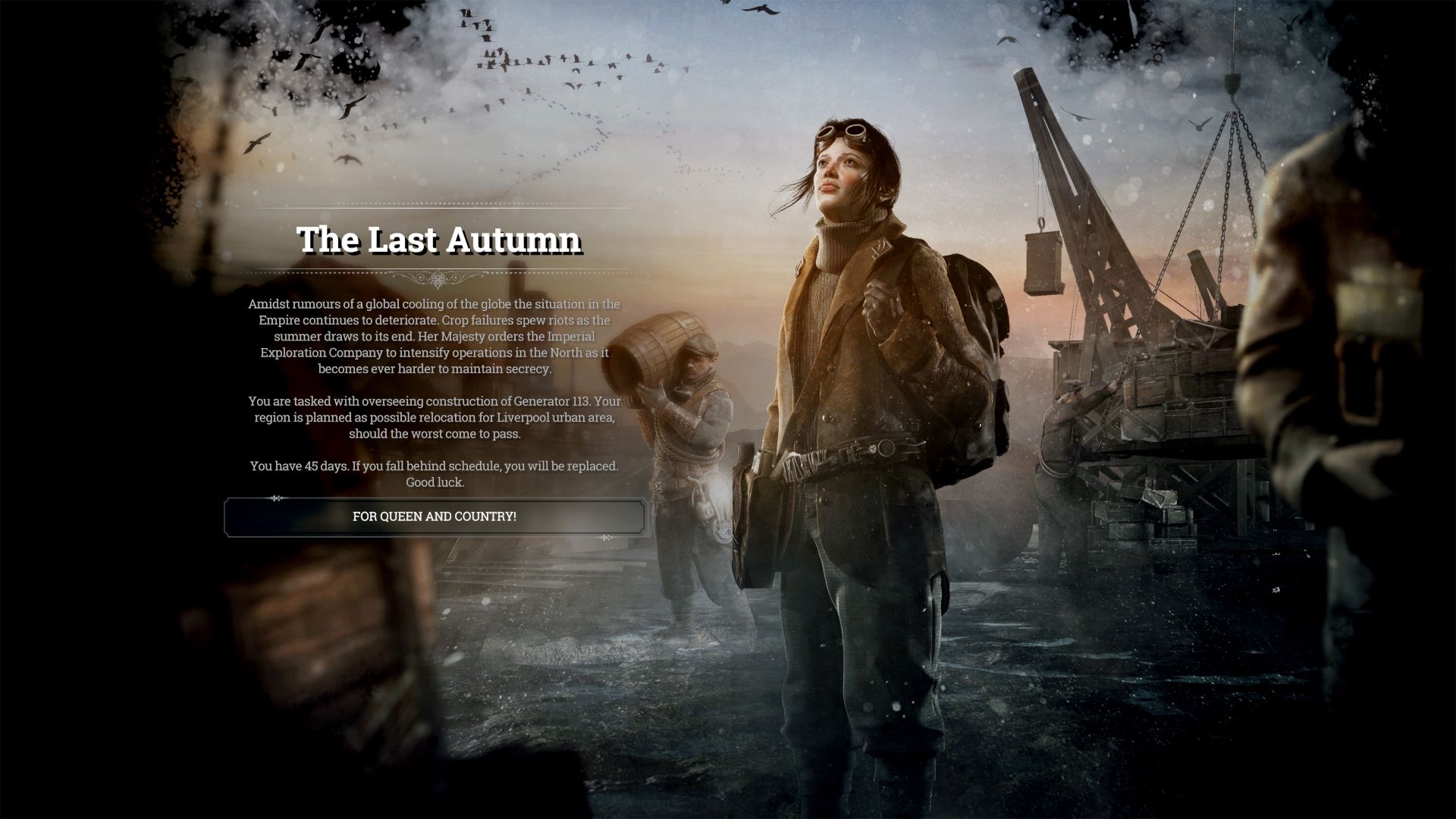 11 bit studios has thrown back the covers on the latest Frostpunk DLC "The Last Autumn." Set before the endless winter, "The Last Autumn" recounts the British Empire's last ditch efforts to avert crisis. Additionally, the DLC adds new buildings, technologies, an Books of Laws.
"The Last Autumn" launches on January 21 for PC. No price has been announced yet, but "The Last Autumn" is part of Frostpunk's Season Pass. 11 bit studios will also be putting the base game on sale when "The Last Autumn" launches on GOG, Steam, and Humble Store.
The console versions of Frostpunk have not yet received DLC releases, but 11 bit studios have assured gamers that plans to port all the DLCs to consoles are still in place. No release date has been set yet.