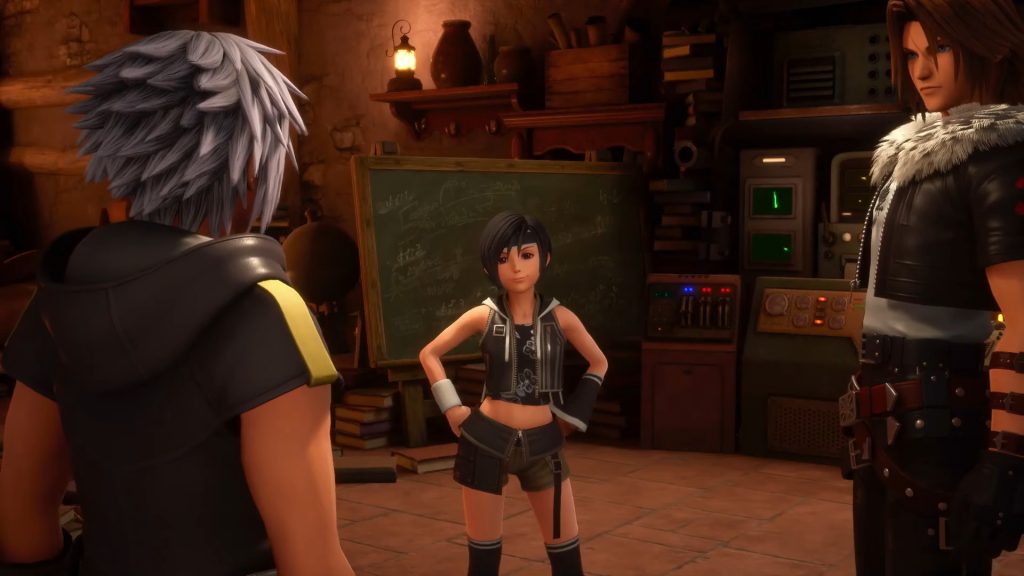 While Square Enix may have been trying to keep things under wraps for a bit longer, an unlisted trailer from their official Kingdom Hearts account has posted, and since removed, a trailer revealing when players can expect the first piece of DLC for Kingdom Hearts III to be released. The trailer, possibly found below if it hasn't been removed again, shows off plenty of cinematics including the re-appearance of the missing Final Fantasy characters.
ReMIND is described by Square Enix as being the other tale that unfolded during the climax of Kingdom Hearts III. Determined to rescue Kairi, Sora travels to the Keyblade Graveyard a short time before the final battle was to take place. Lacking a corporeal form, he traces the hearts of the seven guardians of light. Through experiencing their personal battles firsthand, Sora is about to discover truths that he has never before imagined.
The trailer also lists that the DLC will be launching on the PlayStation 4 first on January 23, 2020 and then a month later for the Xbox One on February 25, 2020, likely meaning that the official unveil is happening at the Sony exclusive "State of Play" next week.