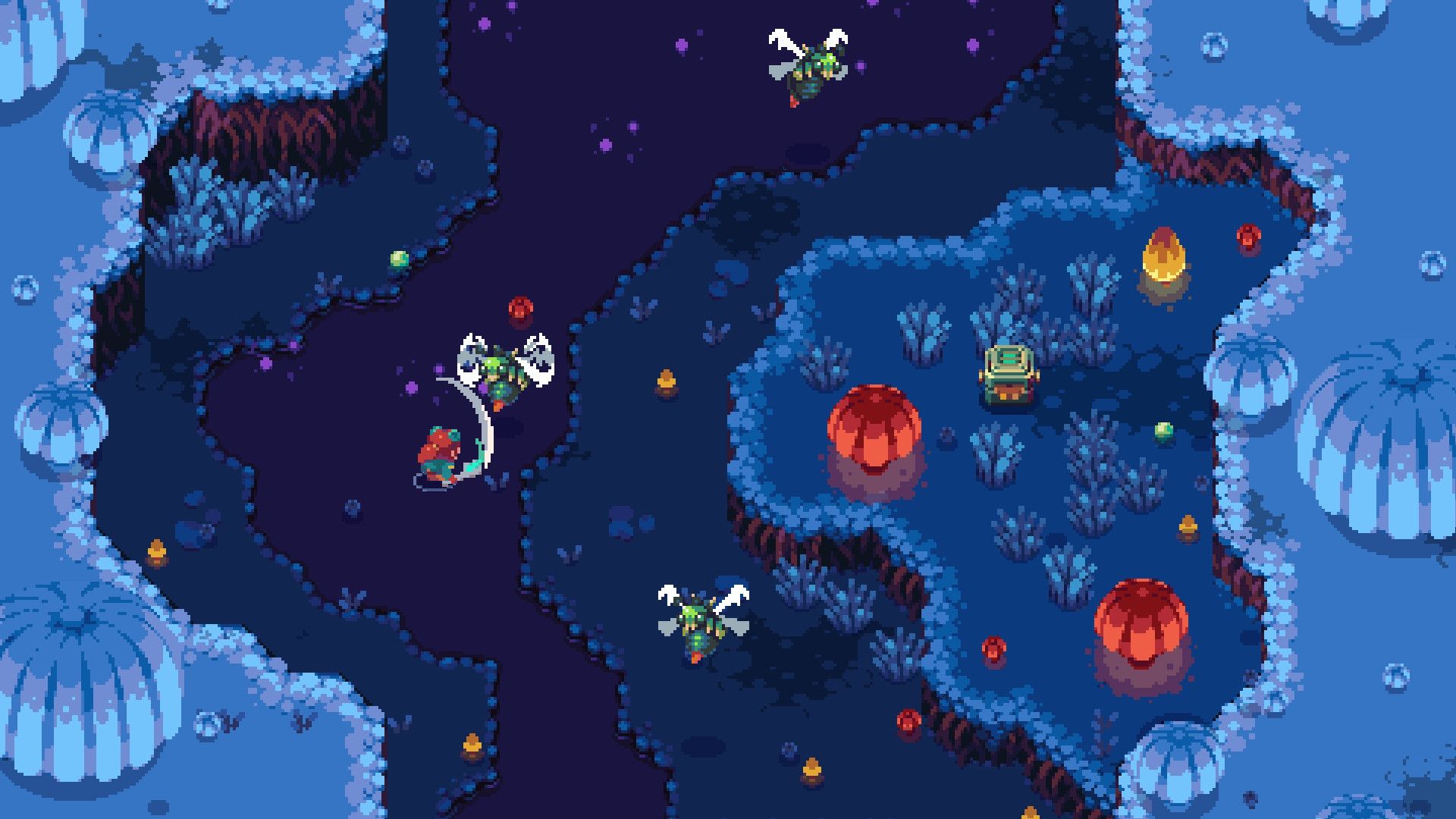 Merge Games (Riot – Civil Unrest) and Red Blue Games announced they will be offering a demo of their upcoming game Sparklite early next week. The demo was unlocked as part of their Steam Wishlist promotion that offered bonuses in exchange for fans adding the game to their wish list. The Legend of Zelda inspired action-RPG is scheduled to launch on Switch, PC, PlayStation 4, and Xbox One on November 14th.
Pre-orders for Sparklite are now available for Switch and Xbox One. The game is currently priced at $19.99 USD/€24.99/ £19.99. No pre-orders will offered for Steam or PlayStation 4. All four platforms will be running a 15% discount until November 20th.
Sparklite is a top town action game set in Geodia. The power of Sparklite is the source of power for both the world and its inhabitants. The greedy Baron has been mining Sparklite at an incredible rate, polluting the world and corrupting the remaining Sparklite. Our hero Ada is now gathering up weapons, equipment, and gadget to embark on a quest to take down the Baron and save Geodia.