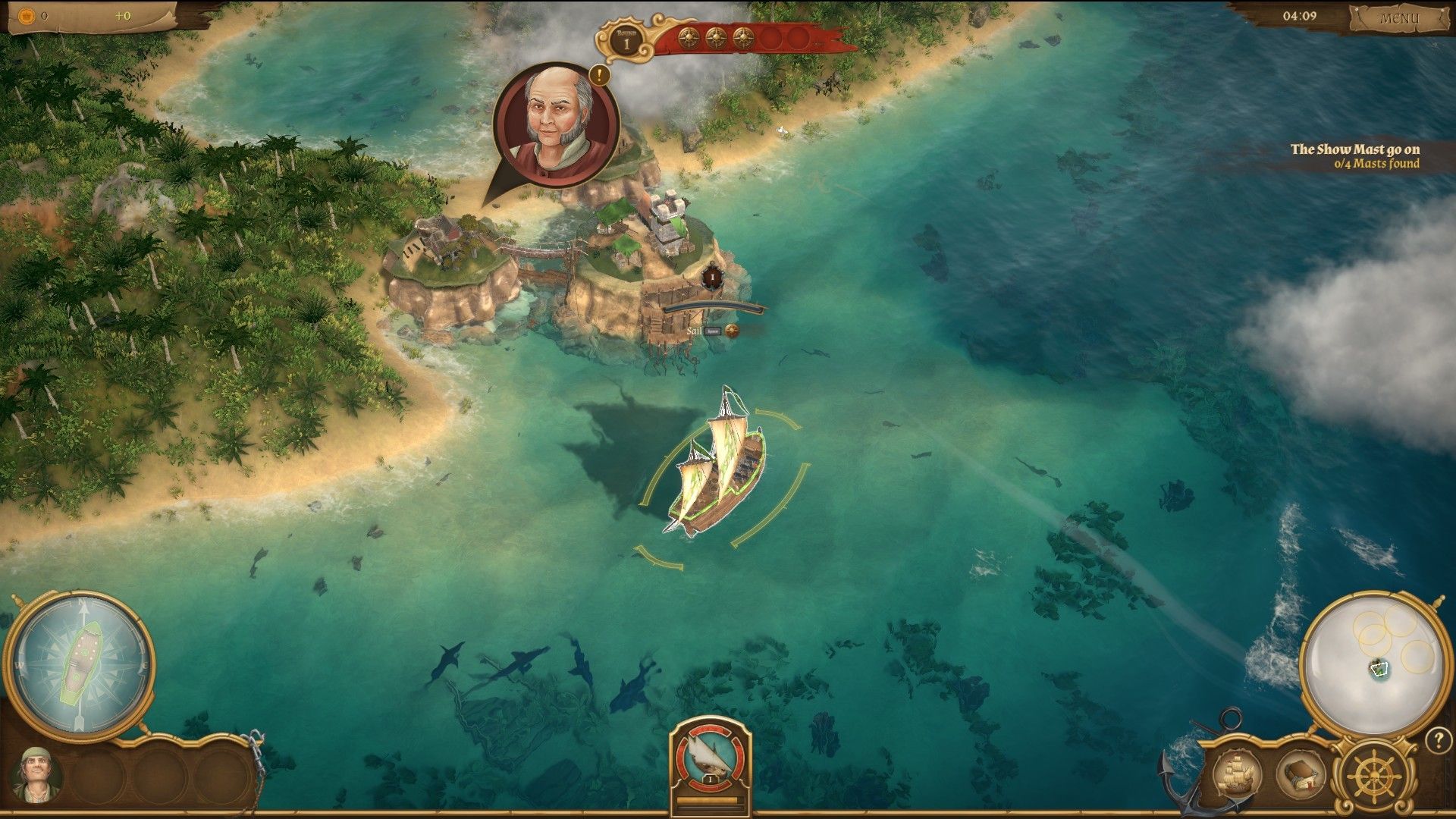 German indie developers Korion have released the Steam Early Access build of their naval combat title Of Ships & Scoundrels. The game is regularly priced at $14.99 USD/$21.49 AUD on Steam, but a 15% launch discount is running until 21 November.
The game is a mix of turn-based strategy and action. Set in the Caribbean in the age of piracy, players will sail around the procedurally generated islands, setting up their harbors and expanding their fleet. Not only will players have to deal with rough weather and other fleets, the monstrous creatures which roam the seas are more than happy to turn a player's mighty fleet into toothpicks.
The initial Steam Early Access build is shipping with four single-player missions, turn based online multiplayer, and local hot-seat multiplayer. Endless mode and a complete story campaign is currently in development and will be ready for the game's full launch in early 2020.