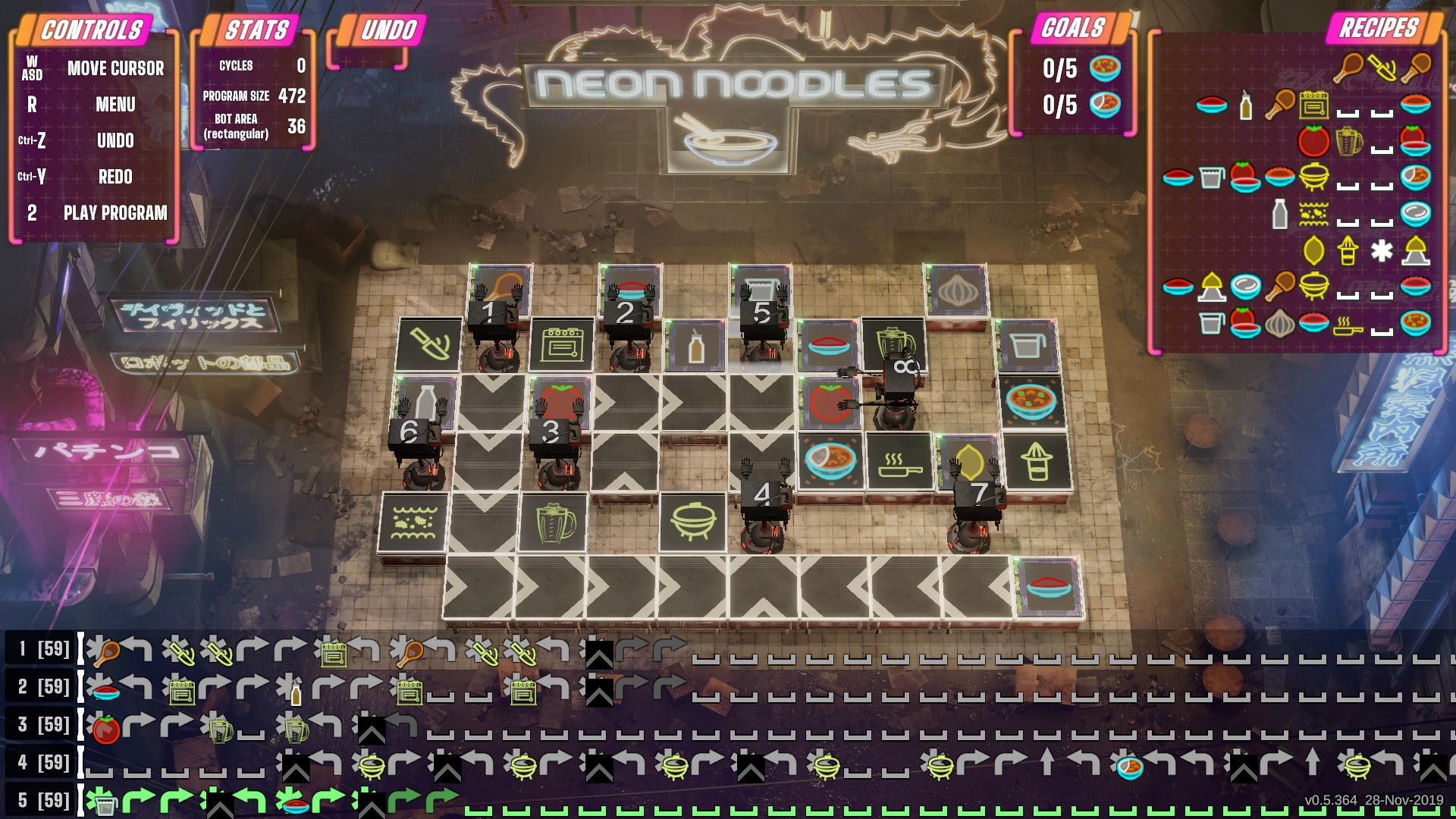 Canadian indie developers Vivid Helix announced their automation puzzle game Neon Noodles is out now on Steam Early Access. Inspired by Zachtronics' puzzle games like Opus Magnum, players will build a cyberpunk restaurant run by an army of robots that will prepare and cook over 100 recipes based on over 200 ingredients. Each action is coded using the record-and-replay system that allows for quick and easy editing.
Currently, the Steam Early Access build offers 27 puzzles in three settings. New content is expected to be added every few weeks until the 1.0 version launches in approximately six months time. The 1.0 version will mark the launch of the story campaign along with console versions of Neon Noodles.
Neon Noodles is currently priced at $14.99 USD/$21.50 AUD. The prices is expected to rise when the full game is released. For those weary about dropping money on an early access title, a free demo is available on the Steam store page.