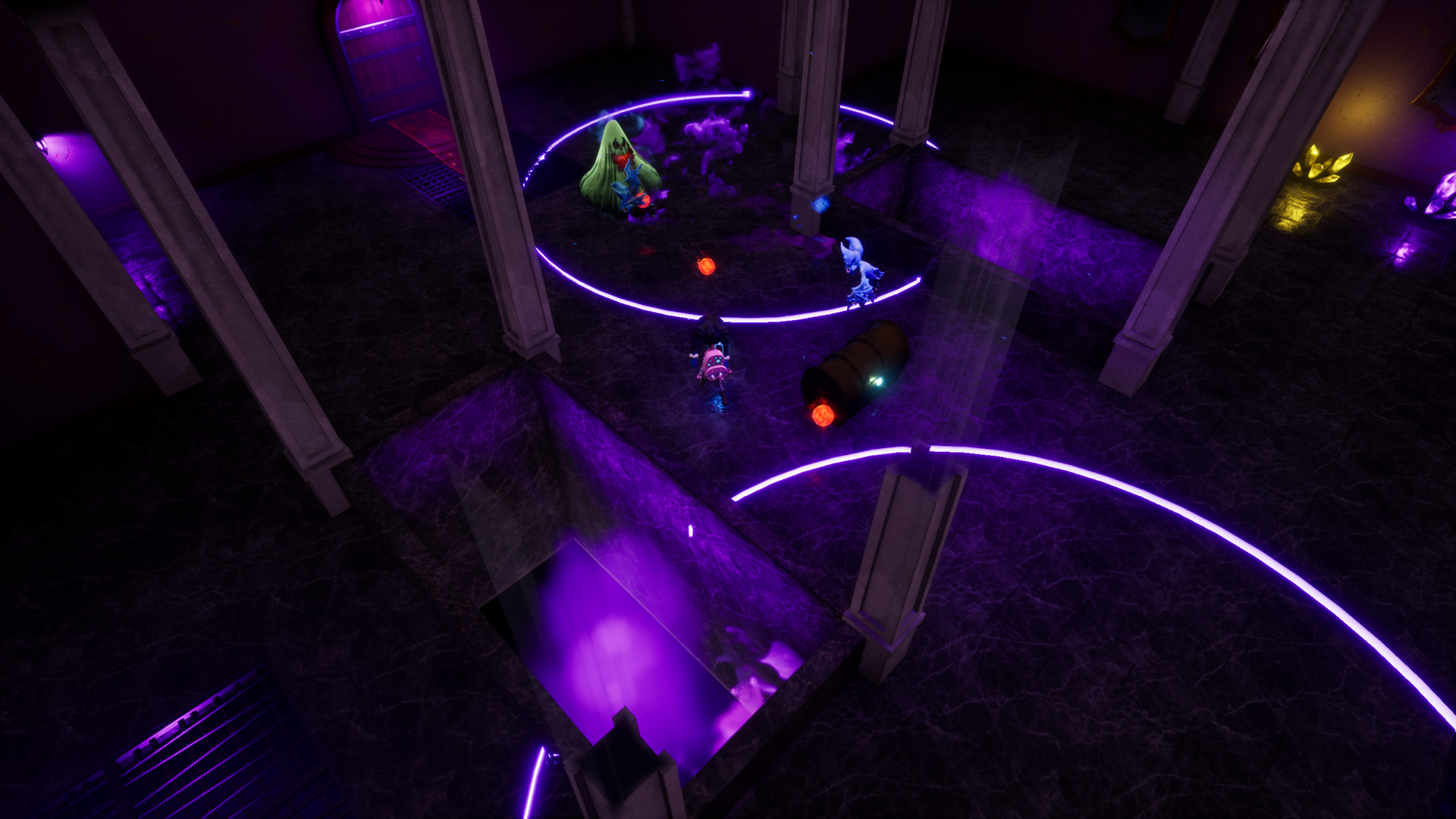 Xaviant (The Culling) announced their upcoming procedurally generated rogue-lite Don't Die, Minerva! will be coming to Steam Early Access and Xbox One via Xbox Game Preview on 5 December 2019. The early access build will be priced at $19.99 USD. No Australian price has been announced yet, but the price will likely stay the same when the full game launches in six to twelve months time.
Don't Die, Minerva! stars Minerva, an 11 year old girl who is exploring a haunted mansion. The evil spirits that lurk within are not happy about her intrusion and have prepared a hostile welcome for our hero. Minerva is no helpless child as she comes equipped with her magical stuffed animals capable of dealing damage to the evil spirits, allowing her to explore the depths of the mansion.
The early access build launching in December has all the basic combat and loot mechanics along with three dungeon biomes, 19 enemies, and three boss battles. Future updates will bring more biomes, bosses, enemies, loot, and abilities along with a pile of balancing and bug fixes.