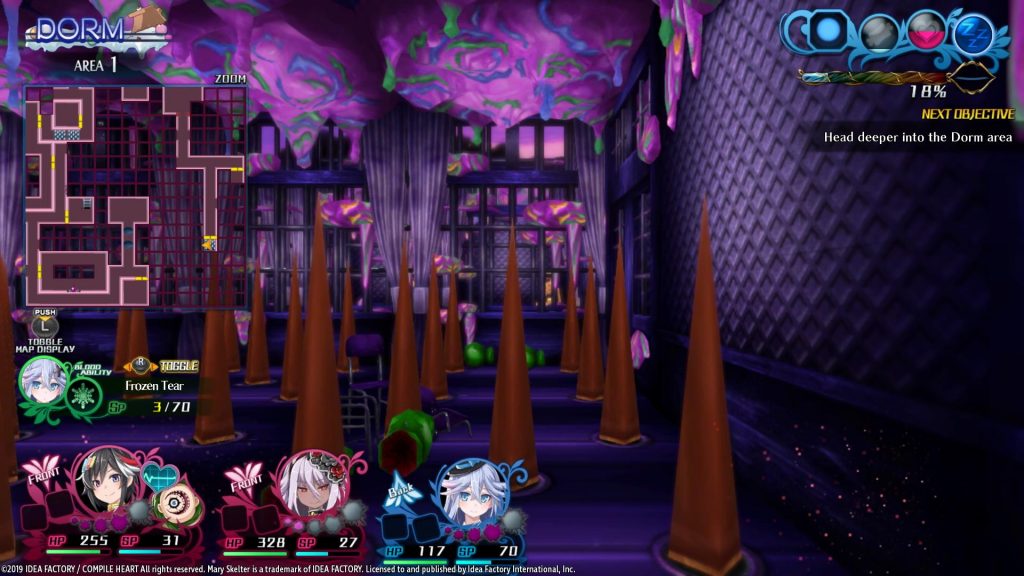 A new gameplay trailer for Mary Skelter 2 has been released for Idea Factory International and it highlights various aspects of the game's combat systems and other mechanics. Alongside this trailer the company has also released a batch of screenshots showing off various dungeons that players will be exploring.
This sequel will also contain the original game in the series, Mary Skelter: Nightmares, with a number of balances and enhanced systems made to the original. Mary Skelter 2 is set in an alternate reality that includes familiar characters from the first installment, players must relive the torturous dungeon experiences and find ways to feed an almost insatiable prison. Each Jail has three desires that players will need to fill up to provide bonuses and satisfy the Jail's mood. However, if the Jail's mood worsens, players will notice a white mist, signifying that a Nightmare is near and ready to fight.
Currently Mary Skelter 2 is set to be released for the Nintendo Switch on October 22nd in North America and October 23rd in Europe where the game is currently available for pre-order on the eShop at a 20% discount which will continue all the way until one week after release.