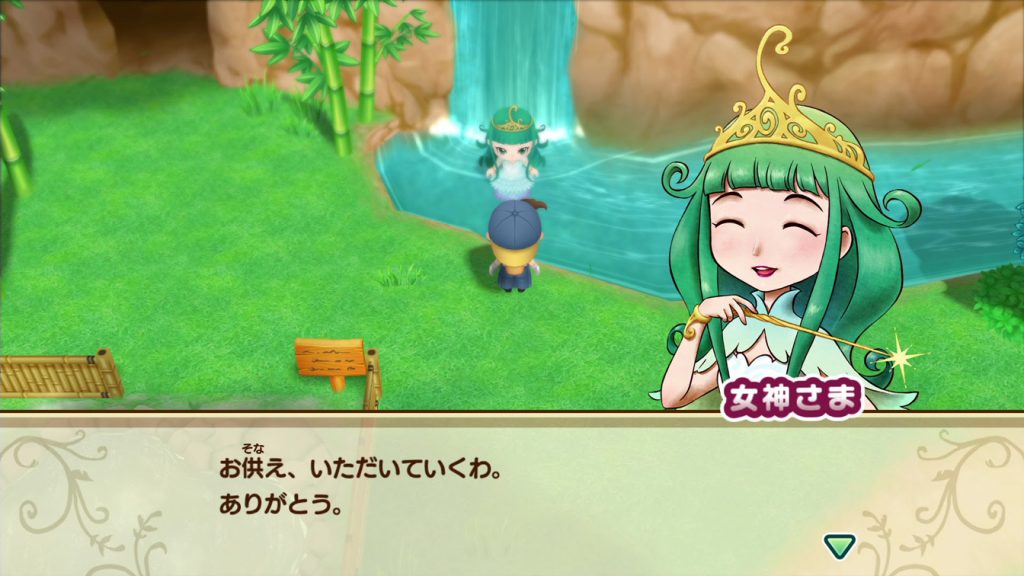 A number of new screenshots and pieces of artwork have been revealed for Story of Seasons: Friends of Mineral Town by Marvelous and this time around the focus is set on showing off a few secret candidates that players can pursue for marriage, including a couple of fairly surprising ones for even those who played the original game.
These candidates include the Harvest Goddess that lives in the springs on Mother's Hill who helps watch over the protagonist, a traveling salesman by the name of Won, a strange Kappa that also lives in the lake and can be found by tossing a cucumber into the lake, and even the Gourmet that visits the town during the cooking festivals.
You can find these images below and keep an eye out for the game sometime in the future as XSEED Games has already confirmed the game for release in North America and Europe.