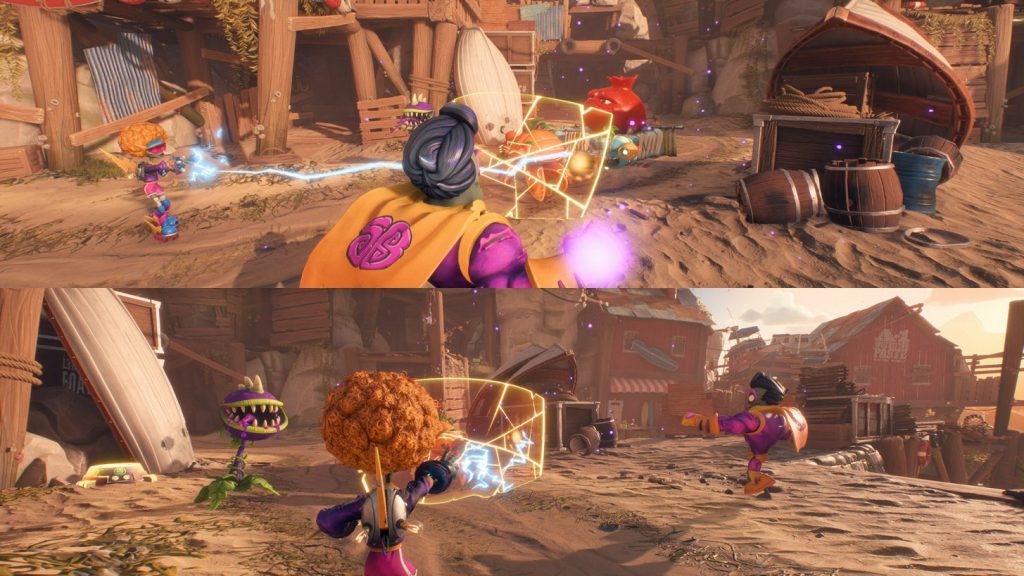 Its been a few years now since Plants vs. Zombies: Garden Warfare 2 was released and now EA and PopCap Games are reviving the series once again in shooter fashion with the newly announced Plants vs. Zombies: Battle for Neighborville which will be releasing on the PlayStation 4, Xbox One, and PC. A digital-only early access "Founder's Edition" is already available for $29.99 though a full retail launch will be happening on October 18th.
Players will unravel the threats of three free-roam regions, including the familiar central location of Neighborville Town Center, as well as adventuring through the outer edges of Neighborville in the hot and dusty Mount Steep, and the lush and strange Weirding Woods regions. At the core of Plants vs. Zombies: Battle for Neighborville is the game's emphasis on thrilling multiplayer gameplay. Players can battle it out with 20 fully customizable character classes, including returning favorites like Peashooter and Chomper, along with some fresh new faces such as Night Cap, a master of the shadows, and the funky disco queen Electric Slide.
The character roster also includes a Team Play class for each faction, Oak and Acorn, and Space Cadet. Additionally, players can join forces and kick some grass in split screen couch co-op and online co-op across every mode, whether it is battling through flourishing free-roam regions or jumping into battle in six different multiplayer modes.