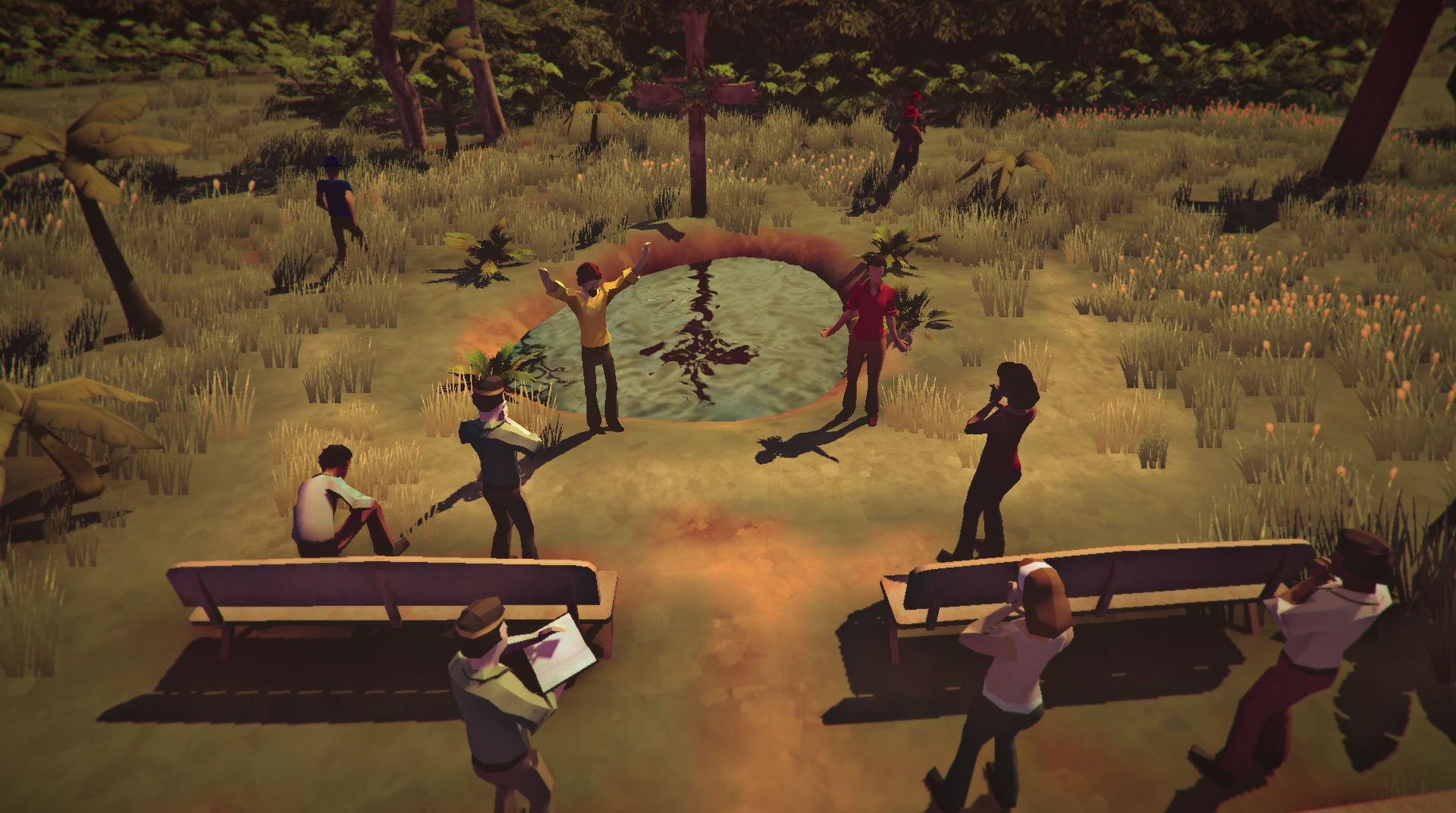 Fellow Traveller and Paranoid Productions announced their stealth thriller The Church in the Darkness is available now on Switch, PC, PlayStation 4, and Xbox One. The game regularly costs $19.95 USD, but the price is being axed by 20% as part of the launch sale. PC buyers will also get a chance to pick up the True Believer special edition for $29.95 USD at Steam, Humble, GOG, and Itch.
The Church in the Darkness follows Vic, an ex-cop. After his nephew Alex joins a cult known as the Collective Justice Mission, Vic vows to infiltrate the group's compound in South America and locate Alex.
Players will sneak around the compound called Freedom Town to discover more about the cult through literature and conversation. Each playthrough will be different, as the cult's motivations and behaviour is randomly generated each time. The game offers multiple endings, each influenced by the cult's intentions and the player's actions.