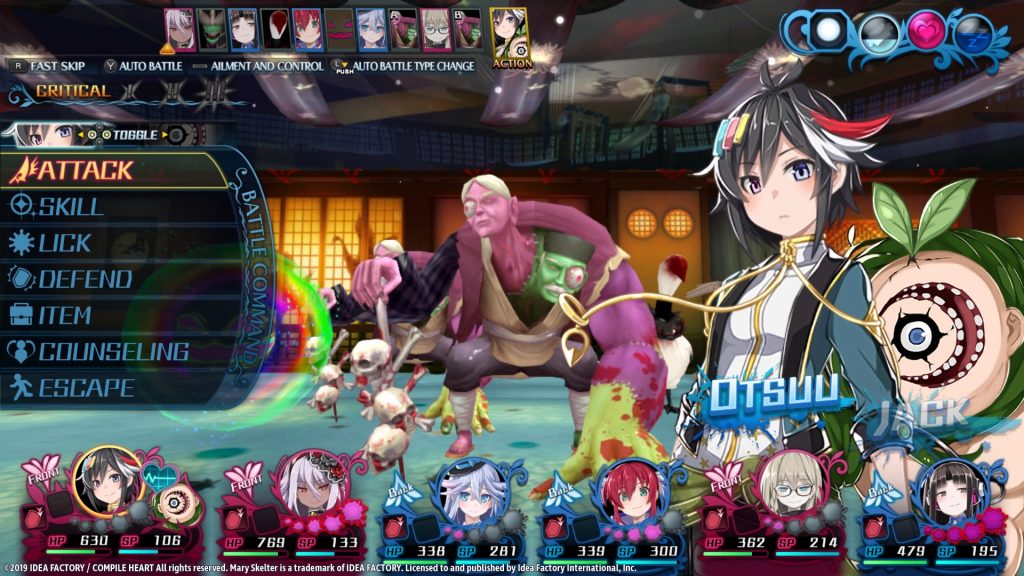 Back in May Idea Factory International announced that they would be bringing Mary Skelter 2 to the West and would be avoiding Sony's latest problems by focusing entirely on the Nintendo Switch version of the game and now they have nailed down exactly when fans can expect it to be released. The company has announced that Mary Skelter 2 will be releasing digitally on the Nintendo eShop on October 22nd in North America and on October 23rd in Europe.
This sequel will also contain the original game in the series, Mary Skelter: Nightmares, with a number of balances and enhanced systems made to the original. Mary Skelter 2 is set in an alternate reality that includes familiar characters from the first installment, players must relive the torturous dungeon experiences and find ways to feed an almost insatiable prison. Each Jail has three desires that players will need to fill up to provide bonuses and satisfy the Jail's mood. However, if the Jail's mood worsens, players will notice a white mist, signifying that a Nightmare is near and ready to fight.
If the Nightmare gets too close, players will enter "Nightmare Hunt" mode, where the Nightmare will chase you through the dungeon in real-time. Nightmares cannot be defeated unless players destroy the core of the dungeon. Otherwise, players will have to stun a Nightmare to escape. Also it is worth noting that Jack, the protagonist from the first game, has become Nightmare Jack that will help you in combat but if his heart rate reaches a certain limit he will go berserk and make random attacks that may even send the main character of this entry, Otsuu, into Blood Skelter mode.