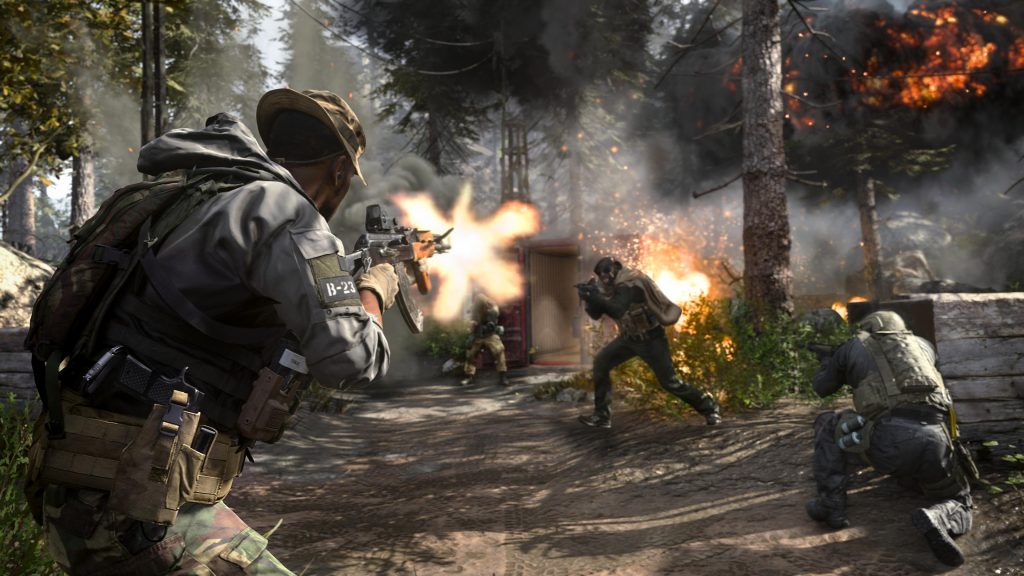 For some time now fans have been wondering just how the multiplayer in Call of Duty: Modern Warfare would look and now Activision and Infinity Ward have debuted the mode with a new reveal trailer as well as some closed and open beta dates. The PlayStation 4 exclusive beta will run from September 12th to the 13th for pre-orders with an open beta lasting from September 14th to the 16th while other consoles will have a chance to play the beta on September 19th and 20th with pre-orders and with the open beta on September 21st through the 23rd on all platforms.
Players can jump into new play spaces that redefine Call of Duty multiplayer, from quick-action, close-quarters two-versus-two experiences in Gunfight, traditional six-versus-six multiplayer gameplay, modes that support 10-versus-10 and 20-versus-20 firefights, along with high-player count maps and combat, such as the all-new Ground War, an epic large-scale mode supporting more than 100-players.
With a complete weapon overhaul and the most choices in Call of Duty history, players will be able to outfit their multiplayer operators for every combat encounter, with unprecedented customization and modifiability in the new Gunsmith system. Modern Warfare features cutting-edge visuals, authentic sound design, with realistic recoil and weapon ballistics throughout the game. In addition, gameplay mechanics, including bullet penetration, gun mounting, door breaching and night vision multiplayer gameplay maps featuring night vision goggles (NVGs), allow for an amazing tactical experience.
You can check out the reveal trailer and some screenshots below and keep an eye out for Call of Duty: Modern Warfare when it is released on the Xbox One, PlayStation 4, and PC on October 25th.