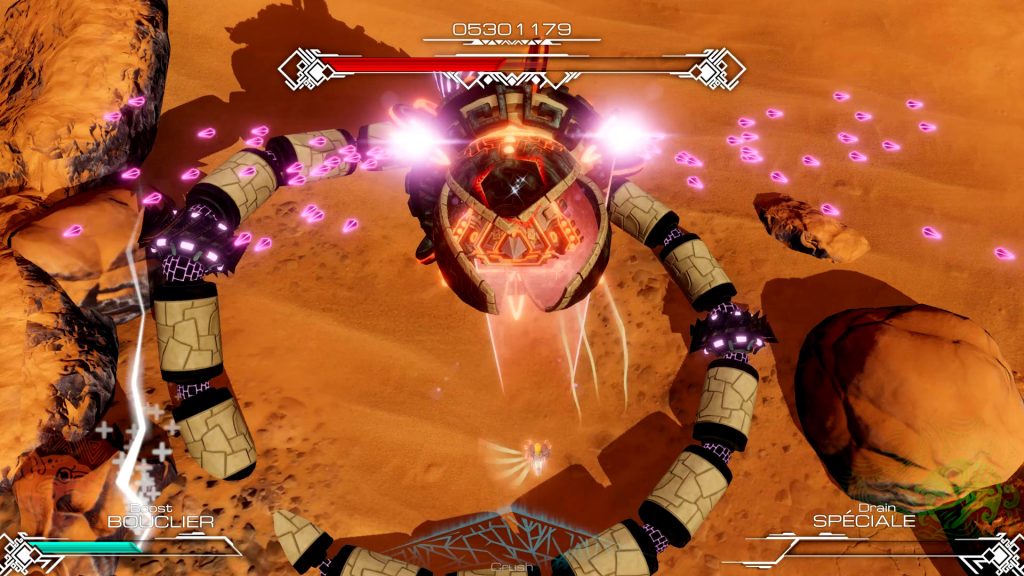 French indie developer, Manufacture 43, has announced that Pawarumi will be launching on the Nintendo Switch and Xbox One on July 24th.
Pawarumi is a top-down 3D shoot'em up inspired by Aztec and pre-Columbian culture. You play as Axo, pilot of the holy ship Chukaru, in a quest for revenge of the betrayal caused to the people of Earth.
Pawarumi will be releasing on Switch and Xbox One next month and a release is planned for Playstation 4 later this year. The game released for PC last year and is already available on Steam. Pawarumi has won a number of awards, including "Indie Arena Booth Selection" at Gamescom 2016, "Best Soundtrack" at the Shmup'Em-All Awards and was nominated for "Best Indie Game" at the 2017 Ping Awards
Along with the release date announcement, Manufacture 43 has also released a short teaser trailer.