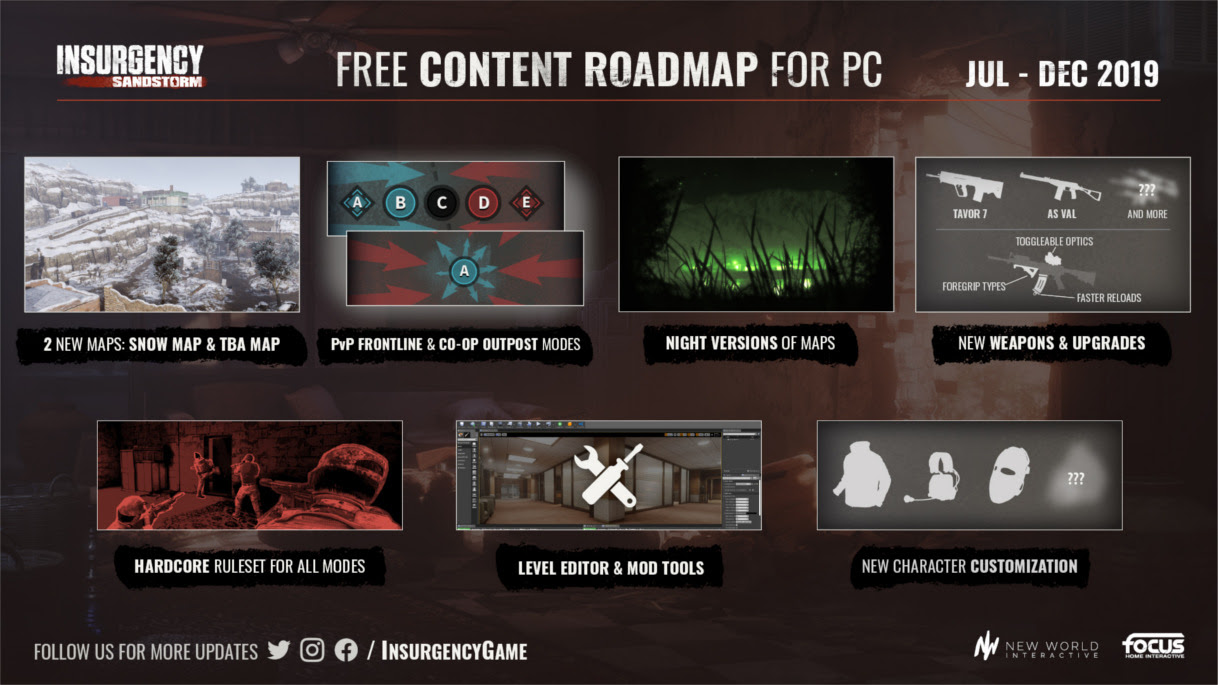 New World Interactive and Focus Home Interactive released a new road map for their realistic shooter Insurgency: Sandstorm. The next six months will bring free updates to the game. The first update is scheduled to drop in July.
Most importantly, full mod support is coming in the form of level editors and mod tools. New World Interactive is hoping to foster a bright and vibrant mod community for Insurgency: Sandstorm, much like the original Insurgency.
New weapons, equipment, and attachments are coming to the game. Night vision equipment is headlining the release as it will launch with night time versions of existing maps. For those more interested in playing tactical Barbie, brand new character customization options will also be coming for both Insurgents and Security.
Alongside the night versions of existing maps will be two brand new maps, PVP Frontline mode, Co-op outpost mode, and hardcore rulesets across all modes. Frontline is a tug of war type game mode. Outpost is Insurgency: Sandstorm's take on the ever popular horde mode.