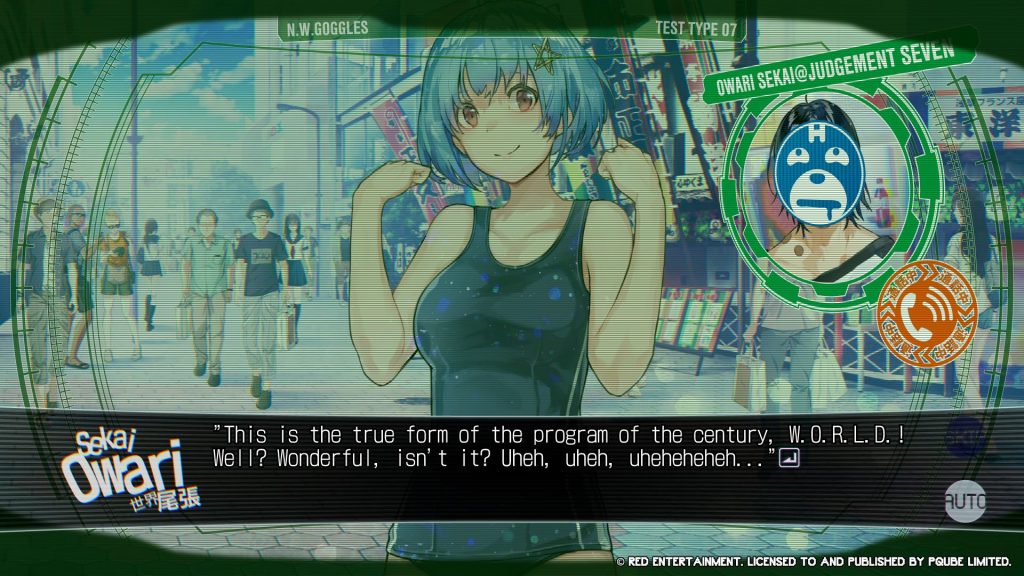 PQube has announced that they are going to be releasing Our World is Ended for the PlayStation 4 and Switch on March 22nd in Europe as well as on March 26th in North America with a PC release coming sometime later this year.
The company also announced that those who pre-order or pick up a launch copy of the retail version of the game will be given a special "Day One" edition of the game that will include an art book with a hundred pages of beautiful illustrations of the characters, environments, CGs, and more, a key ring of the perverted programmer Owari Sekai's mascot and of course the game itself.
Our World is Ended follows Judgement 7, a team of young developers working on a brand new game engine called the W.O.R.L.D program. When wearing an Augmented Reality headset, this revolutionary program changes the landscape in real time. When Reiji, the game part-time director, tries the program in the streets of Asakusa, he catches a glimpse of an unsettling cityscape. Could this be a glitch or is there more to it than meets the eye?
His doubts are soon to be confirmed as the members of Judgement 7 will find themselves trapped between fiction and the real world. Characters and creatures from their previous games have breached into the world and now risk of becoming reality.