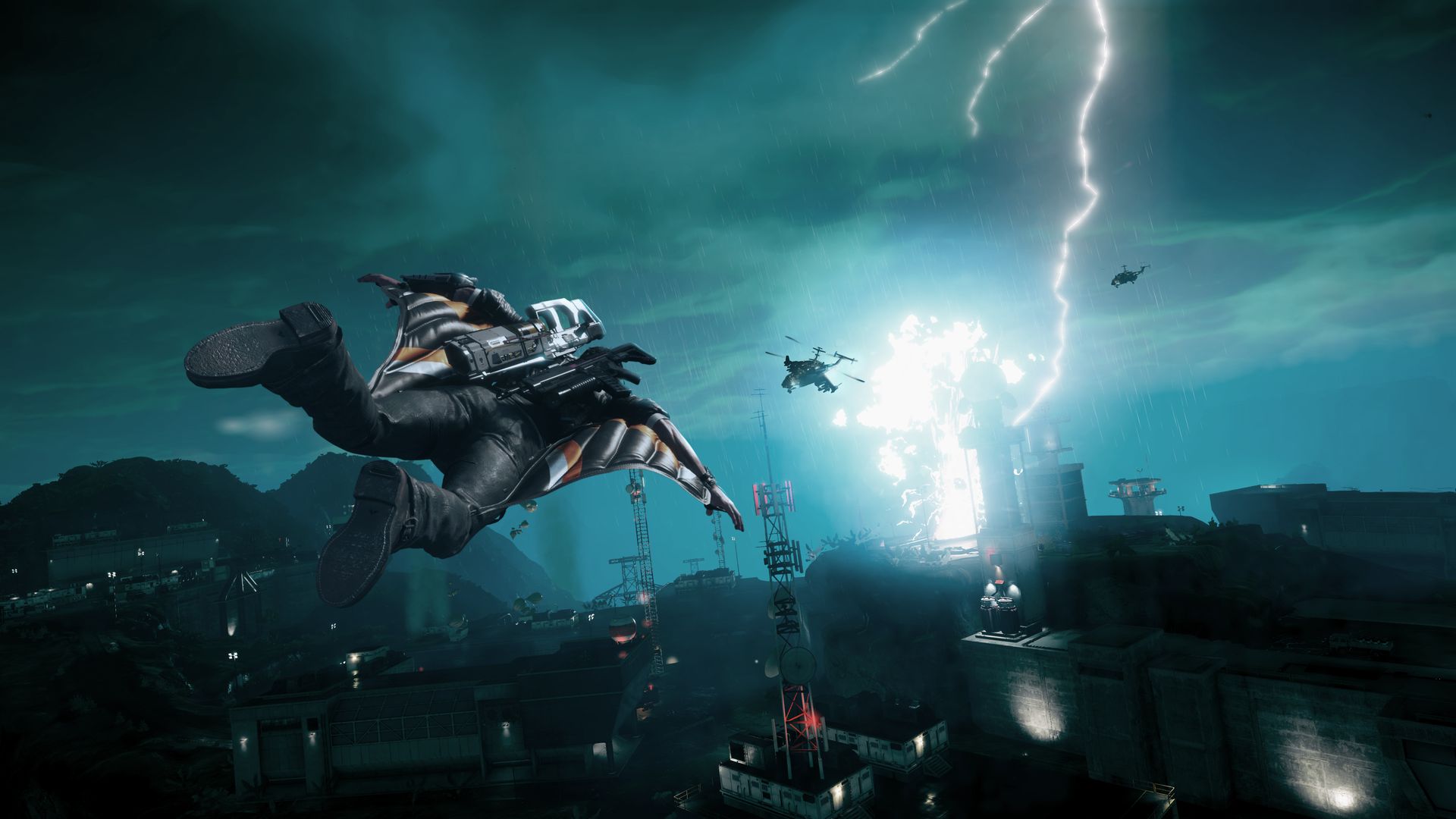 Avalanche Studios and Square Enix announced Just Cause 4 is now available on PlayStation 4, Xbox One, and Windows. Rico's latest escapade takes him to the fictional South American country of Solis. Rico has heard rumours about his father's connection to Solis, so he's putting back on the grappling hook to face off with the Black Hand and anyone else who will stand in his way.
Just Cause 4 is the first game running on Avalanche's new Apex engine, offering improved visuals, physics, and weather effects. Players will experience everything the Apex engine has to offer with Solis' four biomes: rain forest, grasslands, alpine, and desert.
Just Cause 4 is launching with three editions: Standard, Digital Deluxe, and Gold Edition. Digital Deluxe Edition comes withe The Black Hand Stealth Micro Jet and SkyStriker Wingsuit. The Gold Edition comes with all the content in the Digital Deluxe Edition, the Expansion Pass, and the "Golden Gear Pack" DLC.
To celebrate the launch, Avalanche Studios and Square Enix have released the Just Cause 4 launch trailer.