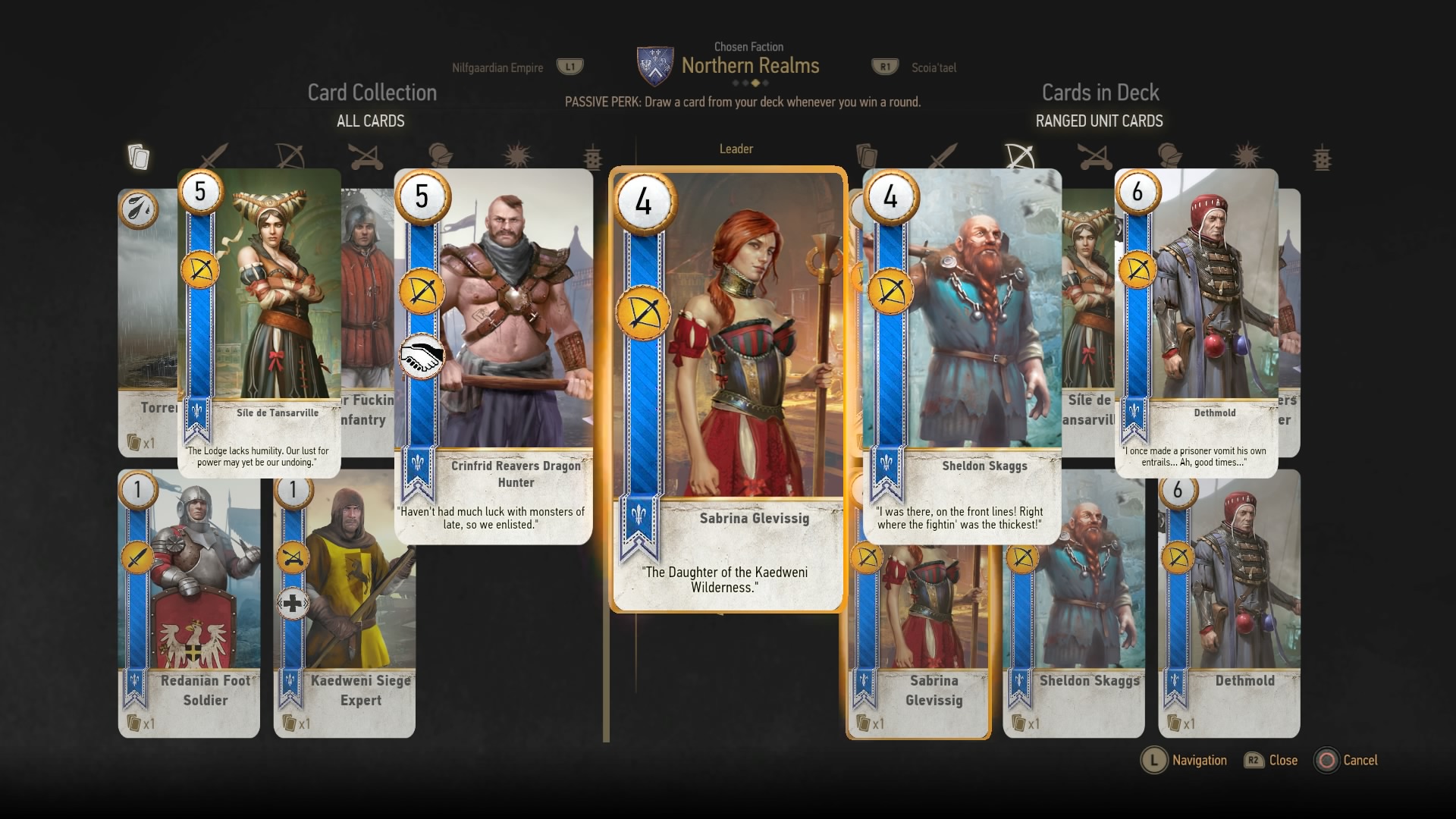 CD Projekt Red has officially launched the multiplayer GWENT and the singleplayer Thronebreaker: The Witcher Tales today. GWENT has been in open beta since May 2017 after being spun off as an independent title from The Witcher 3. GWENT quickly drew a devoted following. Not only is the game is now out of open beta on PC, but the massive Homecoming update is live. Those who participated in the beta will be get a special title as thanks.
To celebrate the launch, a special pack containing 24 kegs of 5 cards each, 1 of 3 legendary cards, 500 Meteorite Powder, and 5 arena tickets is available for purchase. Players will be able to buy the pack multiple times, but are limited to 5 total.
Additionally, Thronebreaker: The Witcher Tales is now live. Originally conceived as a singleplayer expansion for GWENT, the game has been turned into a full blown adventure RPG that uses GWENT for combat. Players will take on the role of Meve, the queen of Lyria and Rivia. With the Nilgaardian invasion quickly approaching, Meve must rally an army to help her carry out her blood soaked plan for vengeance.
Thronebreaker: The Witcher Tales is available now for PC, with the PlayStation 4 and Xbox One versions set to launch on December 4th.