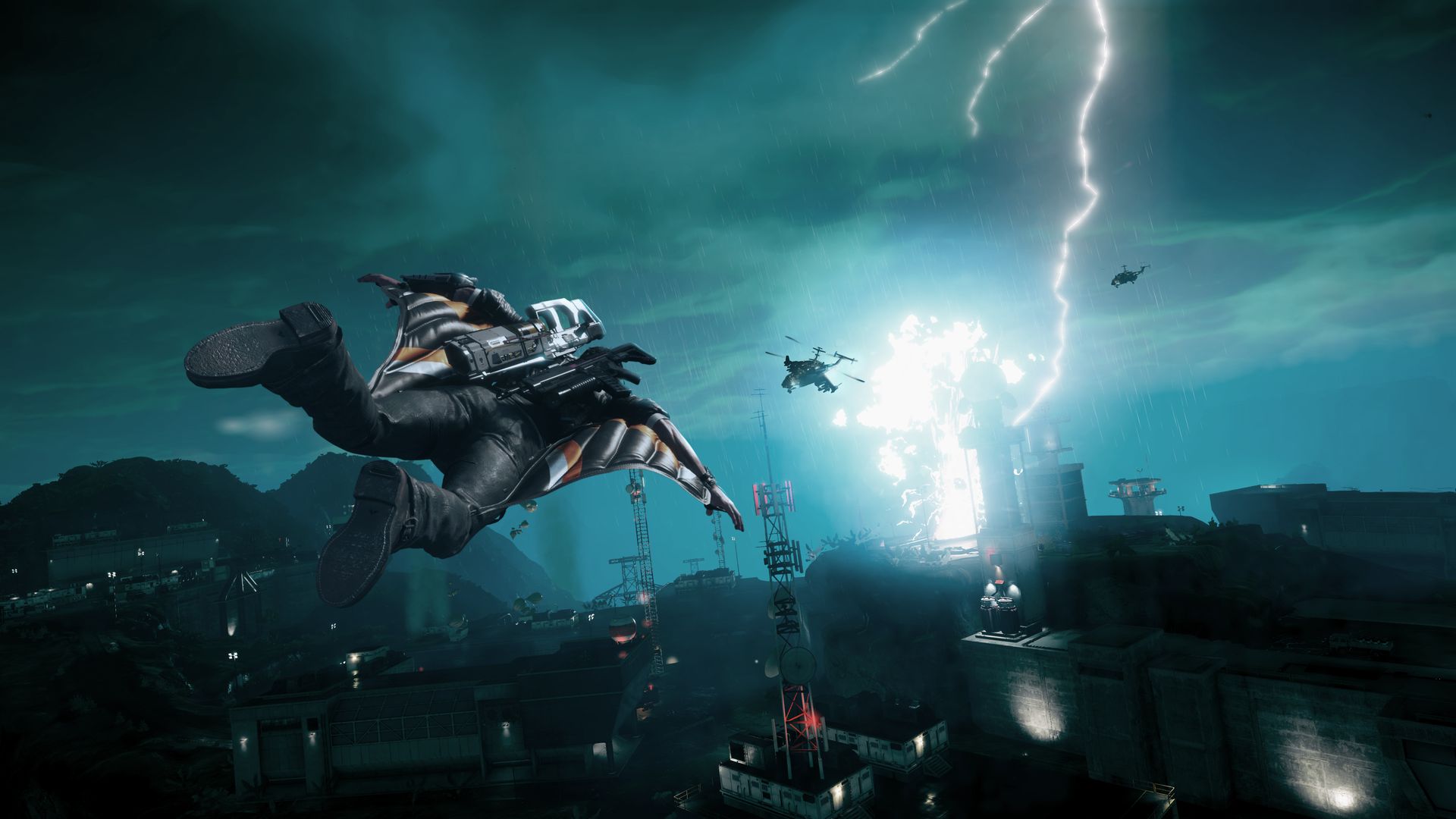 Ultrawide monitor owners will be able to take advantage of their monitors when watching the latest Just Cause 4 trailer. Square Enix set up a giant ultrawide screen at Paris Games Week to show off a gorgeous new trailer that highlights Just Cause 4's graphics. Viewers will get plenty of footage demonstrating the game's jaw dropping locales, environmental effects, weather effects, and the series' over the top destruction animations.
Just Cause 4 takes Rico Rodriguez to the fictional South American country of Solis. Rico is on the hunt for the mysterious Black Hand paramilitary organization after finding evidence that his father worked with the group. Looking for answers about his father, Rico is ready to destroy anything and anyone who stands in his way.
Just Cause 4 is set to launch on PlayStation 4, Xbox One, and Windows on December 4.