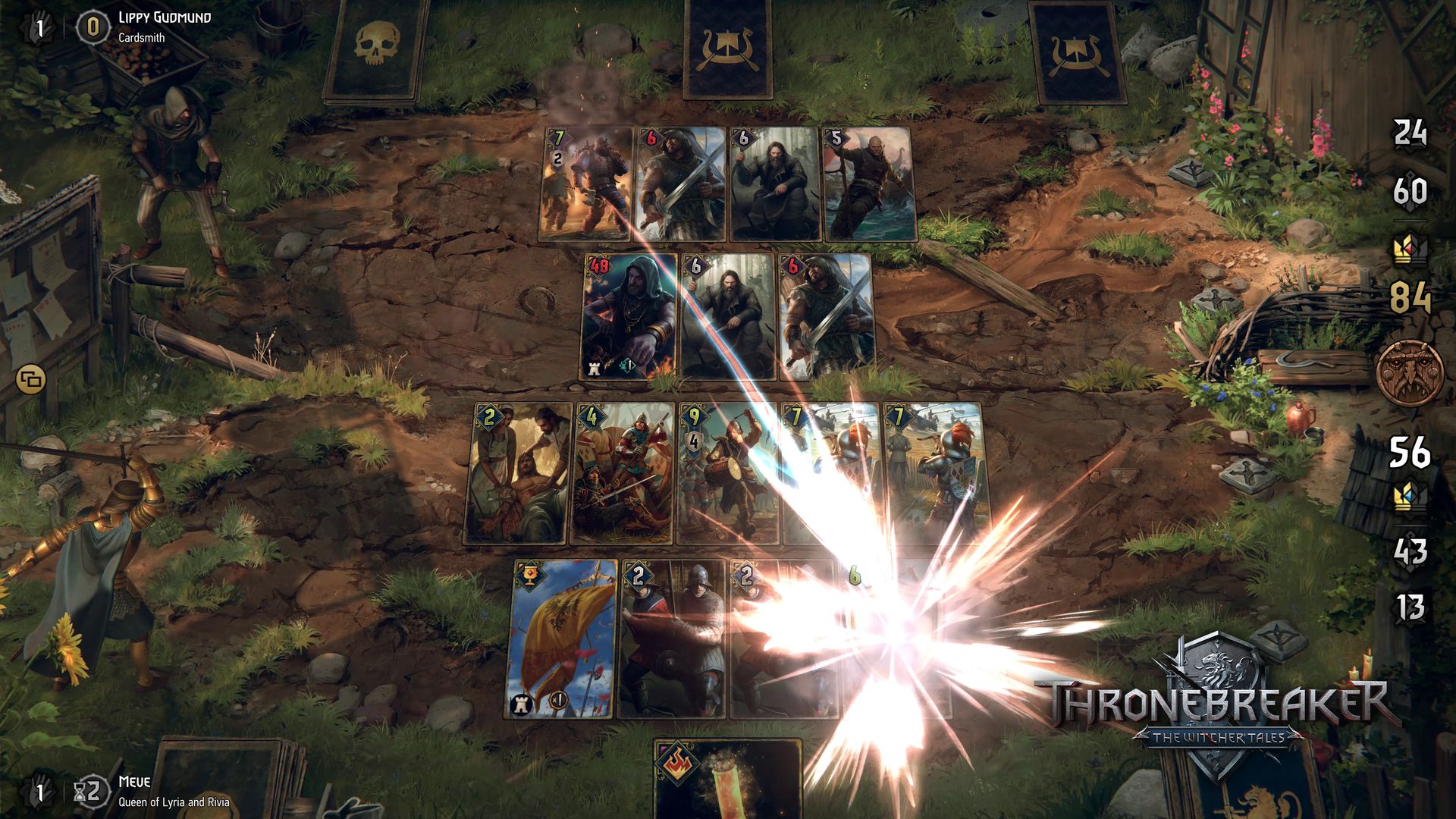 CD Projekt Red has released a lengthy gameplay walkthrough of their upcoming adventure RPG Thronebreaker: The Witcher Tales. The video features commentary from community manager Pawel Burza and will introduce viewers to the story, exploration mechanics, and how GWENT is used for combat in Thronebreaker.
Thronebreaker: The Witcher Tales follows Meve, the queen of Lyria and Rivia. With the Nilfgaardian forces quickly approaching the borders, Meve must travel the lands to rally an army to repel the invaders.
Thronebreaker: The Witcher Tales is set to launch on PC on October 23rd. The game will be a GOG.com exclusive and will not see a Steam release. PlayStation 4 and Xbox One owners will be able to get in on the action on December 4th.