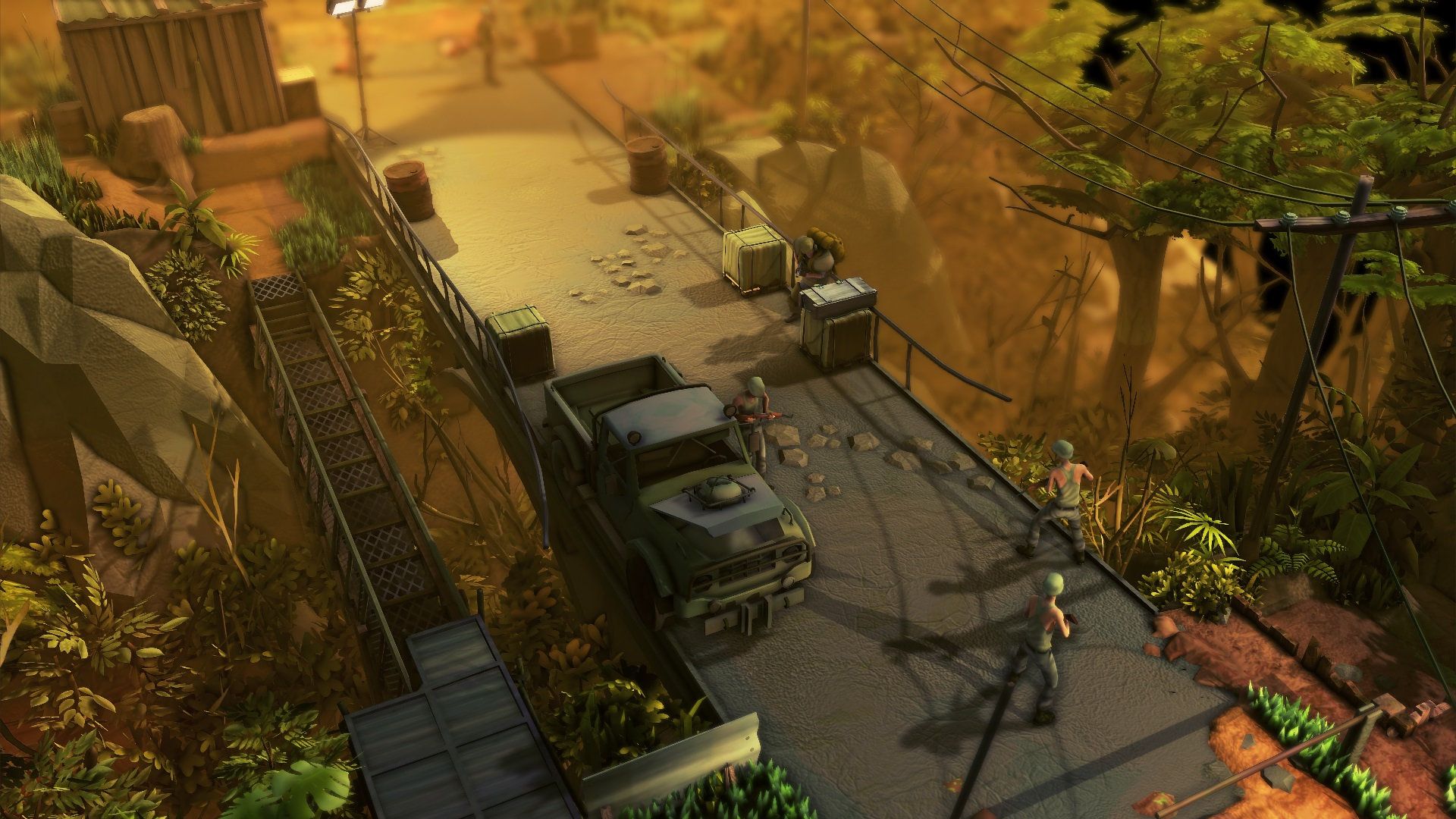 The classic tactical RPG series Jagged Alliance is returning after a 3 year hiatus after Jagged Alliance: Flashback was met with widespread criticism. The new game is Jagged Alliance: Rage. It will be published by THQ Nordic's newly established publishing arm HandyGames,which will focus on 3rd party projects and small to mid-size THQ products.
Jagged Alliance: Rage is set 20 years after the original Jagged Alliance. Characters like Ivan Dolvich, Helmut "Grunty" Grunther, Kyle "Shadow" Simmons return in their latest adventure. This time, the guys are sparking a revolution on an island controlled by a ruthless drug lord. Things go sideways as the team becomes stranded behind enemy lines. Now massively outnumbered and outgunned, the team must use unconventional tactics to even the battlefield if they plan on surviving.
Jagged Alliance: Rage will over two player online co-op. Players can use a variety of approaches to win the fight, including all out attacks and drugging the enemy. New Rage skills are being introduced to the series that provide unique abilities that grow with their character.
Jagged Alliance: Rage is set to launch on PC, PlayStation 4, and Xbox One this fall (spring for regions in the Southern Hemisphere) for $19.99 USD on PC and $29.99 USD on consoles.