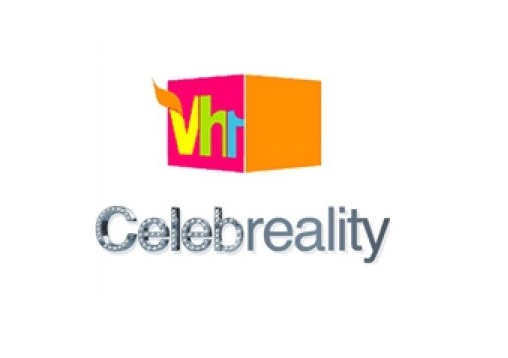 It is rare when we can define one era of television by name alone. In many ways, applying a gimmick to a standard line-up can be positive. Look at TGIF for ABC. That line-up took place every Friday night on ABC for most of the 90's, and consisted of some of the most beloved television shows that an entire generation reference as a golden era of growing up. The same can be said about Toonami, which was so big, it got a rebirth that is still popular today, continuing to introduce the masses to anime. The negative aspect of this kind of branding mainly comes at the failures. Cartoon Network comes to mind with CN Real, which never caught on as it kind of took away from what the Network stood for and made viewers feel alienated as they all tuned in for animation and got kids trying to relate to an audience that were just not interested.
Oddly enough, for this gimmickry, there is a middle ground. You can find a balance and run with it, and even if it is not within the genre boundaries of a television network, the right product can strike a chord with the right audience. Enter Celebreality, a block of entertainment created to bring back once big names to television – while still appealing to a mass audience by taking advantage of the huge influx of reality programming that took over western markets in the 2000's. VH1 branded Celebreality, and no network did it better when it came to coming up with entertaining concepts for the block that lasted just over five years, before coming to a screeching halt before the decade could end.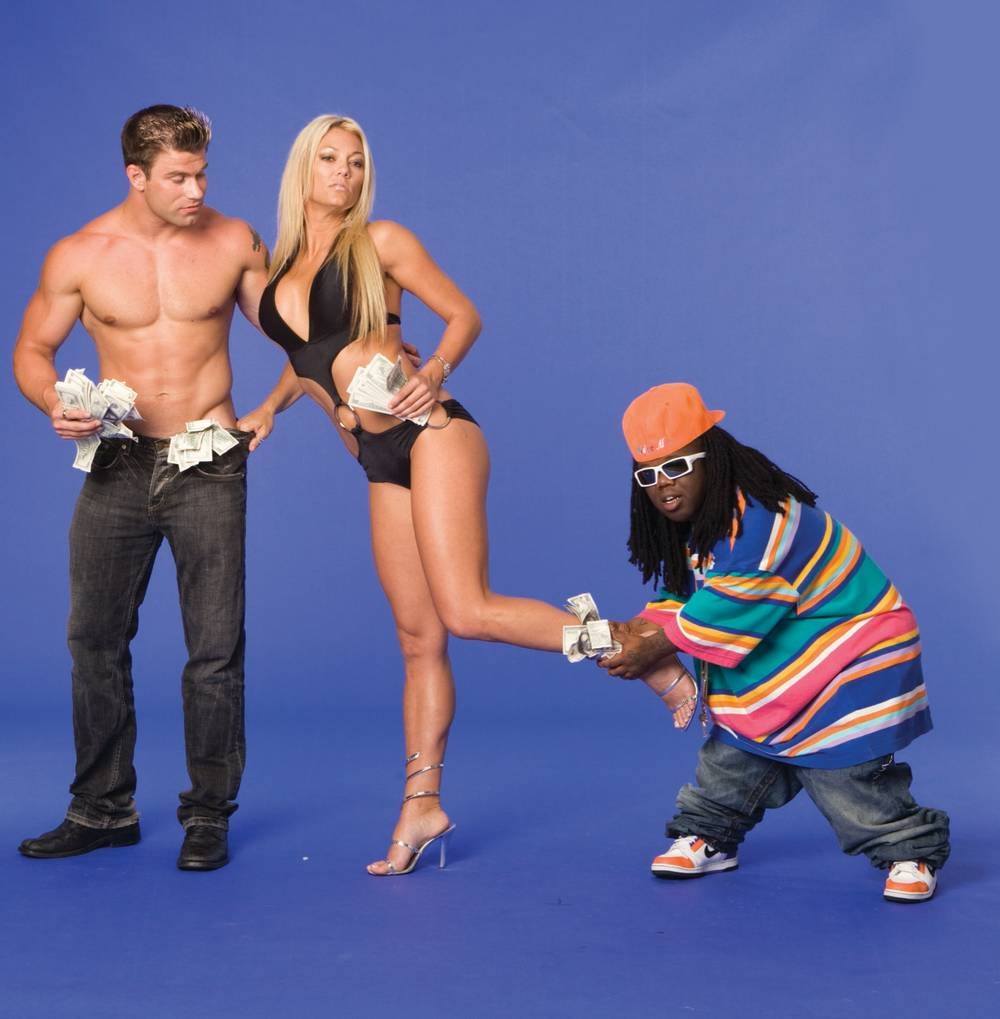 In this Pop Capsule, we will be exploring your guiltiest pleasure of the decade prior. Before audiences cared about housewives, before anyone kept up with any Kardashian, we got to follow a full cast through what were generally scripted, yet "real" products of television. These shows were ridiculous, shallow, but oddly endearing an entertaining. Join us as we take a look back on an era, and dive into what made this little tagline so special for so many.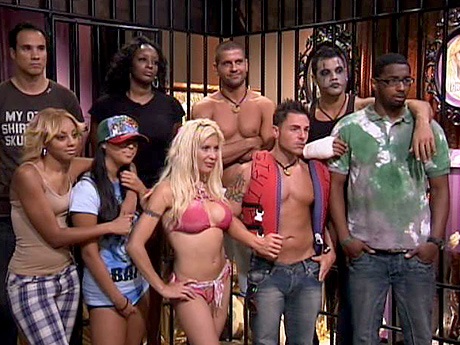 I try to remember VH1 before Celebreality. My best recollection of VH1 was that was the station where we got a ton of countdowns and retrospectives of music that came out in previous decades. The Greatest One Hit Wonders, The Most Awesomely Bad Music Videos. I am sure most of you who are of age remember these little gems. VH1 also played a lot of biopics and standard Behind the Music docs, which kind of made the network seem to be the only music network to actually provide audiences with the promised product, as at the time, MTV had already abandoned most of its audience for scripted television and reality shows, so this was the place where you could still indulge.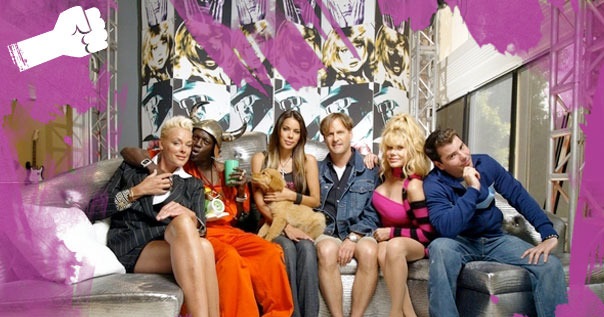 Without much fanfare, VH1 picked up the third season of The Surreal Life from The WB, and that acquisition would change the future of the network forever. For those who do not remember, The Surreal Life was a television show that put a specific number of B-List celebrities in a house, where they were filmed as they performed in competitions and lived together. They fell in love, fought, and did everything in-between in what was the birth of Celebreality. Remember Full House? Well we got to see what Uncle Joey was like in "real life". How about Flavor Flav? Well, we also got to see him become an American underdog on the program, finding love with former 80's starlet, Brigitte Nielsen. The Surreal Life was a stupid, yet fun look into the actual lives of celebrities, displaying life after fame in a raw, yet entertaining way.

One guarantee of The Surreal Life is that if you did not know who someone was before you tuned into episode one of that particular season, you definitely knew who they were afterwards. While I didn't fully dive into the third season (which again, was the debut season for VH1), I did go head first into the fourth, which featured the likes of Christopher Knight (Peter Brady), Verne Troyer (Mini-Me from Austin Powers), WWE's Chyna, Da Brat, and several other decently memorable names that would definitely lay the foundation of the product that would eventually anchor the network's future. While Season 3 made Flavor Flav have a resurgence in a spin-off we will cover in a moment, Season 4 was the prime peak of the show, giving us a dose of realness and humanity for celebrities who were dealing with their time out of the spotlight. There was a cast member that everyone could relate to, even if you may not understand the product that their fame originated with. We got to see subtle love, substance abuse, fights, and the biggest draw for the show, which was simply some of these celebrities dealing with living without the attention and fanfare they had years prior.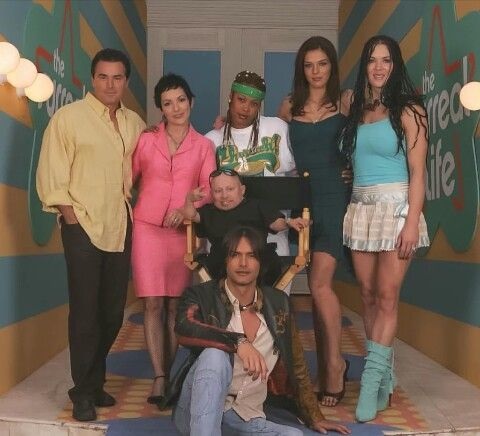 One of my main memories of Season 4 was Da Brat going into the house, only to find out that Jane Wiedlen and Christopher Knight were also cast members. Her reaction was one of shock, as she was furious her manager would put her on the same show as a Go-Go and a Brady. For the viewer, this was a look at a piece of the celebrity life we didn't get to see, which was the initial reaction of a celebrity finding out that they are not as famous as they once were. One thing that many viewers also forget is how dialogue heavy the show was. While there were a lot of oddball jobs and tasks for the cast to do, a good bulk of the show was made up of the cast simply talking back and forth to one another. This was a platform for these cast members to be real with the world, while tackling demons that rose after the spotlight had faded out. In some ways, this television is timeless as despite it living within a forgettable era and probably being just as scripted as any other reality show, there is a lot more edge and realness to The Surreal Life that made it must see television, which was displayed prominently with growing ratings and general interest of each cast within.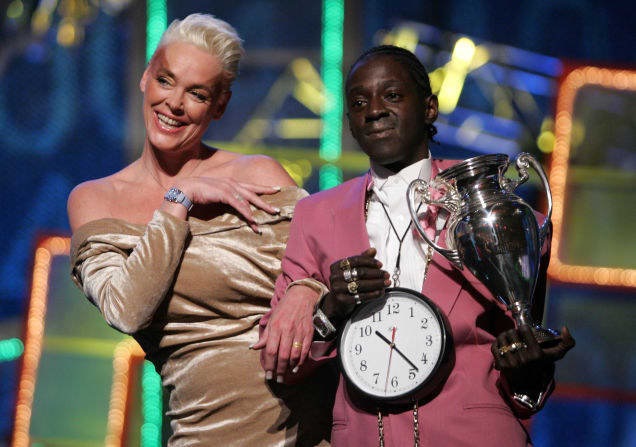 Season 5 and 6 were also hits for the network, with season 5 being able to snag Omarosa, who at the time was a huge name in reality TV. Omarosa's feud with model Janice Dickenson would later become one of the most memorable rivalries in television, further cementing the show's success. Season 6 was more of the same, bringing out the likes of Sherman Helmsley, C.C. Deville, and even Steve Harwell of Smash Mouth to round out the series. I am sure the franchise could have went on further, but during its peak, The Surreal Life was able to strike while the iron was hot and create multiple spin-offs that were quite beloved during their time. Strange Love followed the relationship and break-up of Flavor Flav and Brigitte Nielsen, which to this day and without researching too far, I still believe was a staged encounter. We also got to see My Fair Brady, which followed Christopher Knight and Adrianne Curry's relationship for three whole seasons. Sure, they broke up later, but it was a fairly interesting show that definitely had some sort of entertainment value. Oddly enough, it was Flavor Flav's next televised effort that would further the transformation of this era, and continue the success of Celebreality.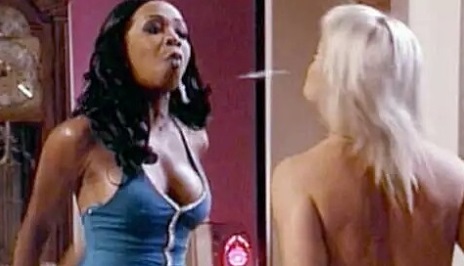 Flavor of Love had Flav live in a house full of women, who were all competing for his affection. Week by week, ladies were eliminated based off of their "love" for Flav, who would hand out hearts to those who were able to show they were there for him and not the spotlight. Well, let's face it. Not one of these women were interested in Flav in the long-run. Flavor of Love was a show about creating new characters, quick drama, and shock television that was a trashy trainwreck. Oddly enough, it was amazing to see. Tiffany "New York" Pollard and her bitchy attitude stole the show during the first season, with a cast member by the name of Pumkin spitting on the short-fused contestant, only for New York to nearly attack the blonde in what was again another unforgettable reality TV moment. I never would tell anyone I watched this show as it was show brainless that I thought it would be frowned upon. However, this spin-off of sorts took over pop culture and got the world talking about every single event, becoming one of the biggest water cooler hits I can remember of in my lifetime.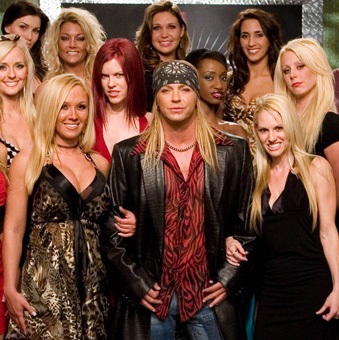 Flavor of Love would go for three seasons, and inspire another spin-off for those wanting some rock. Rock of Love with Bret Michaels featured the same concept, but Bret picking a new mate from a large group of women who were interested in the rocker's affection, with an intention to bring a larger audience to the network. This new formula worked, and the shows ran one after another, with Bret and Flav never finding love in the long run, despite the amount of seasons that went into each. Even though the main shows never had a long-term, successful outcome, they were both fun and addicting in a satisfying way. We could pick favorites, watch meltdowns, and find stars with the entire world, giving us a break from our own lives and letting us view a polished mess each week.

With those spin-offs came more spin-offs. First, we had New York getting her own competition in I Love New York. Again, same concept, different sex. One woman with an over-the-top personality trying to find love, with her overbearing mother also on set to filter out contestants and add to the drama of each episode. I liked I Love New York decently, as it was silly but satisfying. New York was such a terrible person, but somehow the viewer had reason to root for her. The show went on for two seasons, with the second seeing just as much entertainment value as the first, with big ratings to boot. On the Rock of Love side, Daisy of Love gave us a taste from the other side of another popular runner-up, Daisy Del La Hoya, as she attempted to find love in this format. Again, it was entertaining, but the concept was starting to show its age by this point.
Enter more spin-offs. By this point, we were dealing with reality stars who were so memorable that their personalities were strong enough to stand on their own. We first got Flavor of Love Girls: Charm School, which featured host (and later Oscar nominated actress) Monique, as she attempted to teach some of the most popular Flavor of Love contestants charm in an elimination based completion. Rock of Love: Charm School would also come forth, bringing both Sharon Osborne and Ricki Lake on board for two very different seasons with the same general concept. Not enough for you? Well, VH1 did not stop there. I Love Money would bring together contestants from all of these shows as they competed for $250,000 by living together and attempting to score cash by teaming up, forming alliances, and besting competition week after week. It was such a successful brand that seemed to never run out of steam. We will get to the abrupt end in a second, but there is still more to this era to write about.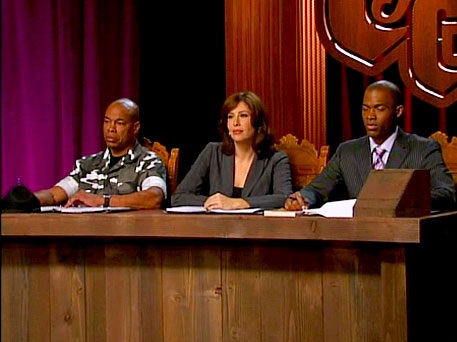 Outside of this phenomenon came other shows that featured new formulas that worked quite well for the network. Celebrity Fit Club gave us a group of washed-up celebrities trying to lose weight for a fitness competition. Whoever could lose the most weight was the winner. There were no true eliminations for this show, instead – we got to see a darker side of pop culture as the episodes would tackle inner-demons that were behind the cast not being able to lose the pounds they packed on over the years. We also learned a lot about the stars within, which changed a lot of my own personal perception of many people I once admired. Dustin Diamond, who played the lovable dork Screech Powers on Saved by the Bell turned out to be an asshole in real life, as he tormented the cast and bullied fellow cast members such as Kimberly Locke on a regular basis. Jeff Conaway from Grease and Taxi also turned a lot of heads, as he was actually dealing with substance abuse, and was one of many cast members to show a dark side, eventually quitting the show before his season concluded. It is sad how many celebrities bared nasty human sides here, but again – this was oddly entertaining to most as the audience could relate to everyone's shortcomings, even though the finale may not have been successful for everyone within the cast.

Celebrity Fit Club would shine light on the downfalls of losing the limelight, and in turn spawn a new show about tackling addiction. Celebrity Rehab Featuring Dr. Drew would emerge and give audiences a very dark yet real take on addiction featuring many names that were featured in other projects from the same network. Chyna, Jeff Conaway, Tawny Kitaen, and several other new entrants were cast members of the many seasons of this show that ran, and dammit was it a hard pill to swallow. Audiences were shown their favorite talents deal with withdrawal and denial, where they had to tackle the source of their addiction before each season finalized. It was not pretty television, and intended to "create awareness" for addiction through the celebrities that signed on to participate. Yes, sadly, I can say it was entertaining, but also heartbreaking. I guess the popularity from this show came because so many of us can relate to substance abuse, and seeing someone famous endure tragedy makes for good ratings. That said, there is still a perception that these ratings were being made by publicizing the downfall of a human, and that – in my opinion, makes this the most shallow reality show ever created.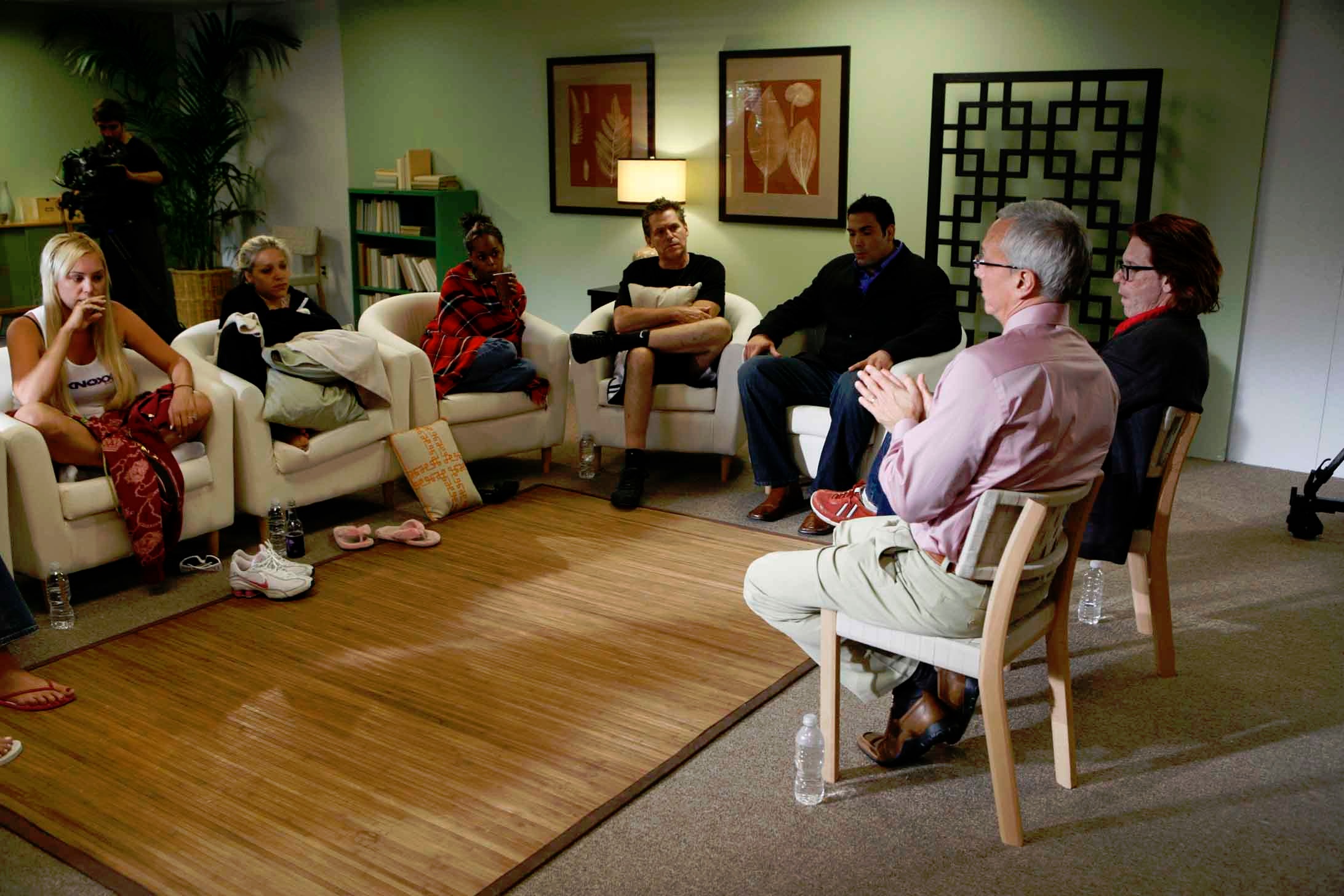 In Celebrity Rehab's defense, some celebrities such as Jason Wahler (I think he was from Laguna Beach and The Hills?) and Shifty Shellshock managed to find at least some sobriety, though others were not successful, and would die shortly after their season completed (Mike Starr, Chyna, Jeff Conaway, and several others being on this list). Some blame Dr. Drew, as he seems to always be the mouthpiece of addiction for news networks to interview after a celebrity death, but I suppose it is just a sad reality that losing the amount of attention a limelight brings can make demons arise, which tragically ends in death for a good number of humans who are unable to conquer their own addictions.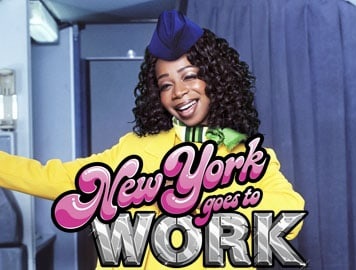 Going into further spin-offs, New York was featured in New York Goes Hollywood as she looks for work as an actress, as well as New York Goes to Work – which was like The Simple Life, but with Pollard's larger than life persona attached. These shows were fine, if not a bit noticeably scripted during their original runs. Hogan Knows Best also emerged in the middle of all of these shows, showing Hulk Hogan living the family live with his then wife Linda, daughter Brooke, and son Ryan. Hogan Knows Best was not my cup of tea, even as a wrestling fan, but it did find ratings and success as an audience got to see Hulk deal with day to day life and his many attempts of trying to find a path to fame for his two children.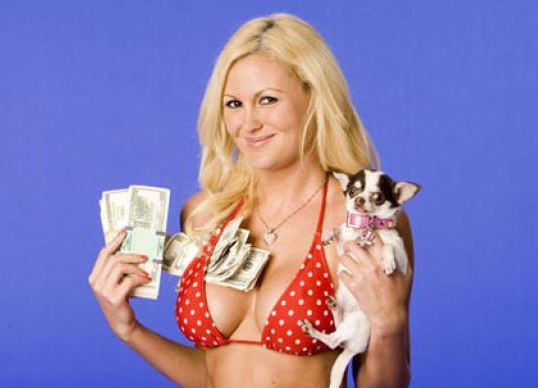 Now, we can talk about the decline and end of Celebreality, as while there were a few unmentioned shows, the ones mentioned are the only products that actually came off as entertaining. I think that a big part of Celebreality ending as a whole was Celebrity Rehab and Sober House. Sure, it makes for good television seeing the downfall of someone else, as us as humans use it for validation that no matter how bad our lives are, someone always has it worse. Celebrity Rehab however cut a bit too deep, and made it a little less fun to see these out of work talents taped for entertainment value. Dr. Drew can paint it any way he wants to. Every cast featured did this for money, which further enabled them after each taping. While it was good to hear of success from the program for some, there are a lot of dead celebrities who are now remembered for their addictions and downfalls, rather than for the talent that made them famous to start with, and it is all because of this program.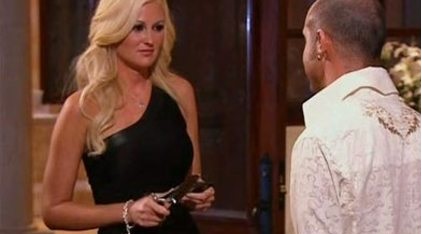 The end stake through the heart of Celebreality (even though Dr. Drew continued for a bit after this project), was without a doubt Megan Wants a Millionaire. This show featured Rock of Love alum Megan Hauserman look for love with that same formula. However, three episodes after air, one of the finalists by the name of Ryan Jenkins kidnapped a young model in real life who he was dating, chopped her up, and put her in a suitcase before killing himself during the manhunt. VH1 quickly cancelled the program as well as I Love Money 3, which featured Jenkins. The network also quietly exited the Celebreality brand over time, which was more than likely due to the publicity that came from such a big incident. It's crazy how something so big that affected pop culture in such a big way just came and went, but due to the circumstances, it is certainly understandable.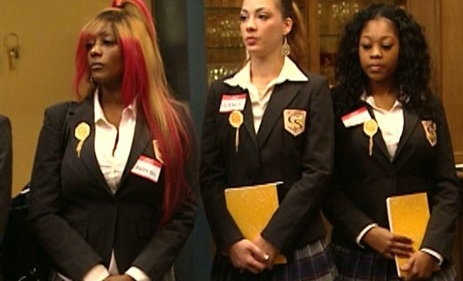 While there really is no current place for this type of television, this little era will forever be remembered as one of the most controversial, trashy, and fun times for the silver screen. These shows were the definition of guilty pleasures, and allowed audiences to get a new perspective of celebrity life, with moments that will be forever cemented in television history. I know reality television is still in full swing, but Celebreality was unlike anything, providing us with truly mindless entertainment and escapism by viewing the best and absolute worst of humanity. Perhaps it also taught us a little about boundaries as well, as I don't think a lot of current shows are willing to push the envelope so far due to the terrible events that occurred in real life from the very cast that led this movement. Pop Culture changes a lot from day to day, but this little piece of it will surely go down as one of the most recognizable (if not darkest) periods in television network history.