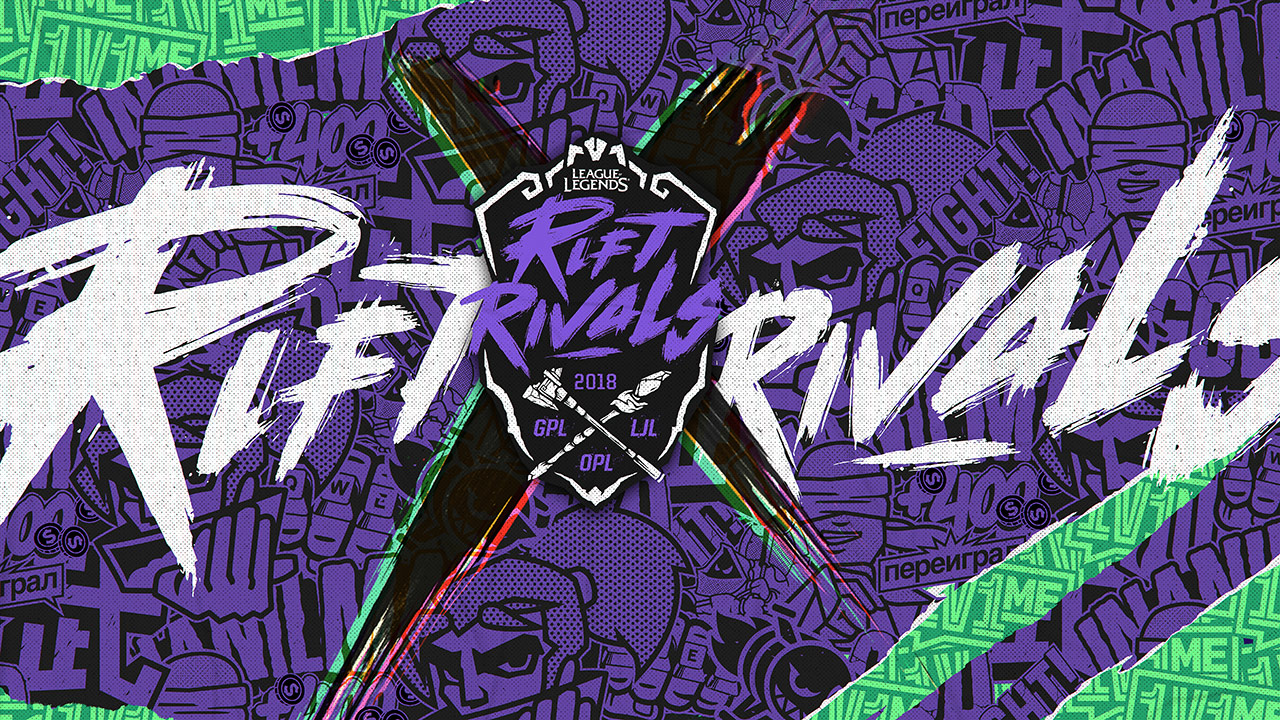 RIOT GAMES BRINGS LEAGUE OF LEGENDS  ESPORTS TOURNAMENT TO STATE THEATRE
Event Hospitality and Entertainment (EVENT) has joined forces with Riot Games to bring the international League of Legends esports tournament, Rift Rivals, to Australia for the very first time. League of Legends is played by over 100 million active users worldwide and the best teams across Oceania, Japan and Southeast Asia will compete in this four day event to be held at the State Theatre in Sydney from July 2-5.
The Rift Rivals League of Legends tournament is a premiere event that attracts millions of viewers from the Asia-Pacific region and tickets will sell quickly. Players like Oceania's Shern "Shernfire" Tai from Dire Wolves, Japan's Kyohei "Ceros" Yoshida from DetonatioN FocusMe, and SEA's Nuttapong "G4" Menkasikan from Ascension Gaming will battle for glory, bragging rights and to see who holds the ultimate balance of power in the region.
EVENT General Manager of Entertainment, Luke Mackey said: "The EVENT team are passionate about bringing fans together for shared cultural and entertaining experiences. We are delighted to provide the League of Legends community a place to gather and compete on an international stage. This tournament is just the beginning of our esports offering, and we look forward to bringing more gaming events to our cinema and theatre audiences in the future."
Daniel Ringland, Head of Oceanic Esports at Riot Games said: "Bringing Rift Rivals to this spectacular live venue on home turf would not be possible without EVENT. We know how important live tournaments are for our fans; they bring us together to share in the thrill of watching League of Legends played at the very highest level. The fact it's Oceania's three best teams competing is just icing on the cake."
Tournament tickets go on sale Friday 1 June and start at $49, with an extremely limited amount of VIP tickets available which include playing a game on the Rift Rivals stage and backstage meet-and-greets with the pros and on-air talent.
For more information including schedules, on-ground activations and ticketing information visit statetheatre.com.au
About Event Hospitality & Entertainment:
Event Hospitality & Entertainment (EVENT) is Australia's premier entertainment, hospitality and leisure company.  EVENT has origins dating back to 1910 and currently operates within the following business segments:
Entertainment – Event Cinemas (Australia & New Zealand), Greater Union, BCC Cinemas, GU Film House,  Moonlight Cinemas, State Theatre Sydney and Cinestar (Germany)
Hospitality and Leisure – QT Hotels & Resorts, Rydges Hotels, Atura Hotels and Thredbo Alpine Village
 About Riot Games
Riot Games was established in 2006 by entrepreneurial gamers who believe that player-focused game development can result in great games. Riot's mission is to be the most player-focused company in the world.
 About League of Legends
League of Legends is a fast-paced & skill based competitive online game. Two teams of 5 powerful champions, each with a unique design and play-style, battle head-to-head across multiple battlefields and game modes. With an ever-expanding roster of champions, frequent updates and a thriving tournament scene, League of Legends offers endless replayability for players of every skill level. Over 100 million people globally play every month.