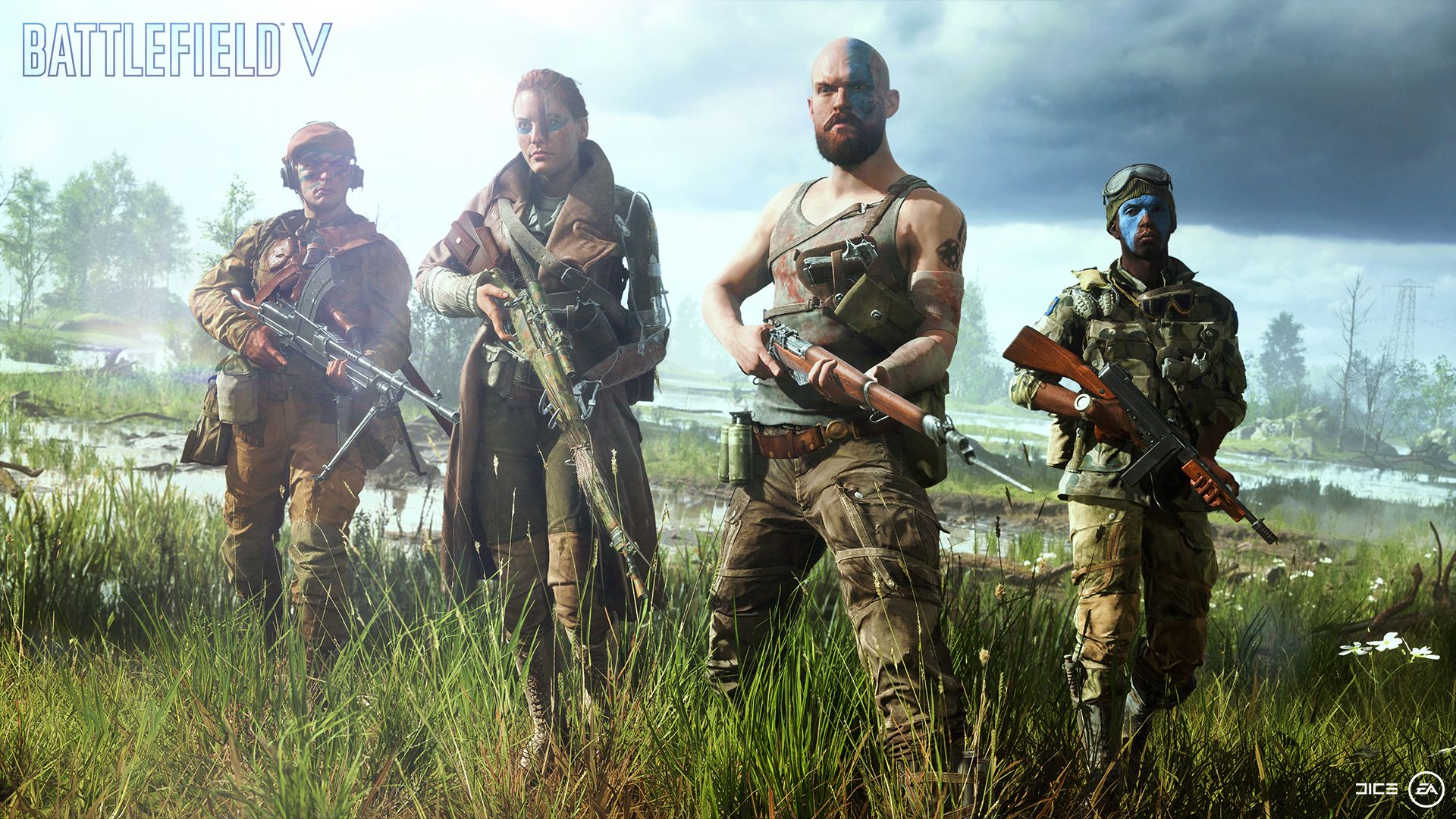 DICE and EA threw back the curtains on Battlefield V today, ending the months of speculation on the game's setting. Battlefield V will be returning to the franchise's roots as a World War II shooter. The story campaign will be broken down into the single player War Stories and the cooperative Combined Arms mode. Much like Battlefield 1, War Stories follows several individuals in different parts of the world as they experience all out war. Unfortunately, no more details are available about the new Combined Arms mode at this time.
Battlefield V's multiplayer is offering a mix of new and old experiences. Classic modes like 64-player conquest are coming back. The newcomers to multiplayer is Grand Operations and Companies. Grand Operations is a real time event similar to Battlefield 1's Operations mode, but on a much larger scale. These real time events will have players battling across multiple maps set in historical order to relive some of the greatest battles in history. The full Grand Operations debut will occur on June 10th at the EA PLAY Press Conference.
The new Companies system appears to be the replacement for the traditional soldier class system. Players will have control over the usual customization options for soldiers, weapons, and vehicles. As the player's account increases in level, their soldiers and equipment will visibly become more experienced, transitioning from green recruit to grizzled veteran.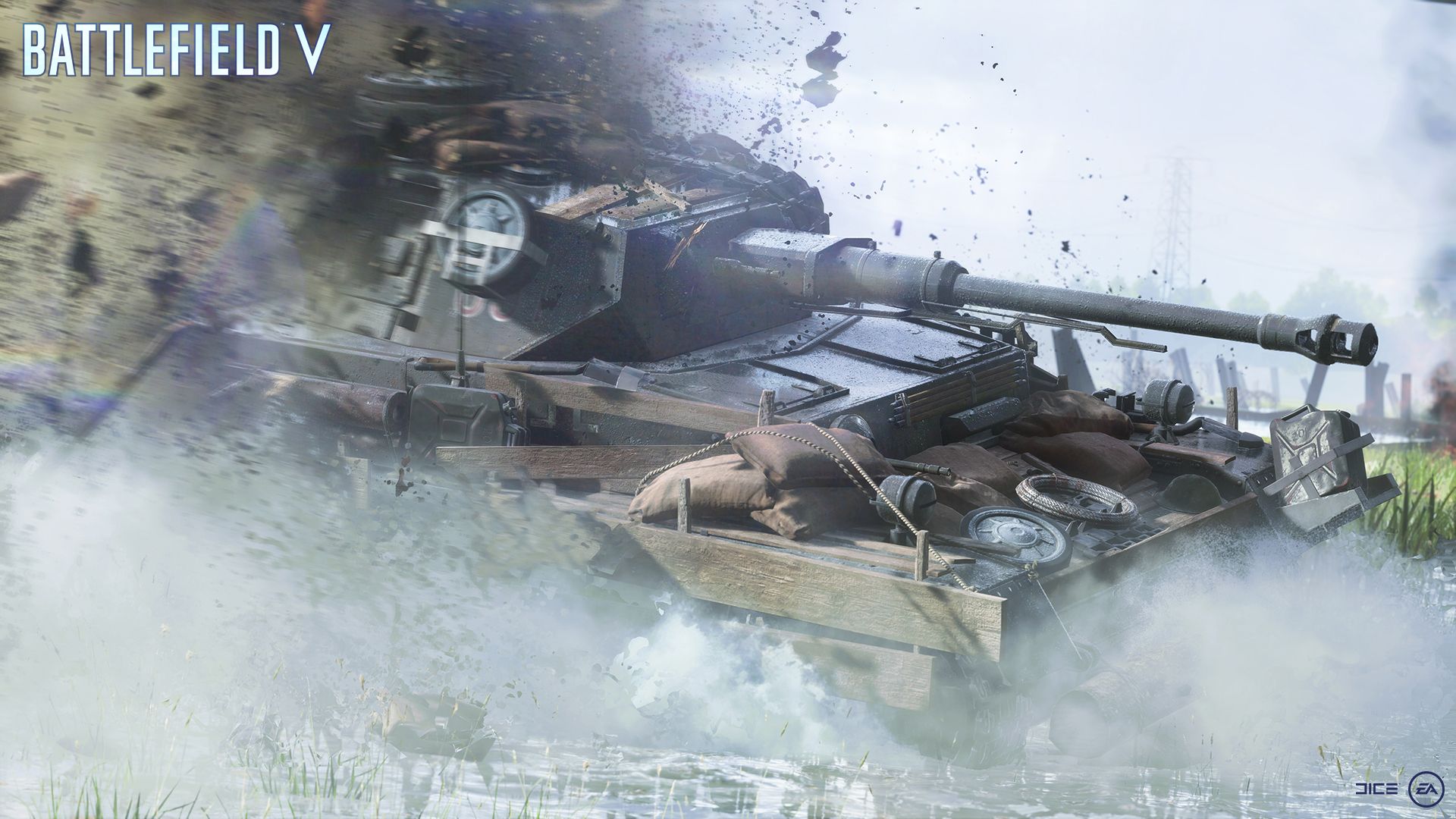 DICE will be supporting Battlefield V post-launch with Tides of War, instead of a premium pass. All maps and modes will be free downloads to prevent community fragmentation. Each Tides of War update will bring more Grand Operations and customization rewards for Companies. Unfortunately DICE and EA have not announced their monetization strategy yet.
Battlefield V will launch on October 19 for PlayStation 4, Xbox One, and Windows. A Deluxe Edition will offer three days early access, while EA and Origin Access members will get the Play First Trial on October 11. An Enlister Offer will be available for those who pre-order, proving buyers with Open Beta access, customization items, Special Assignments, and five Battlefield 1 weapons.