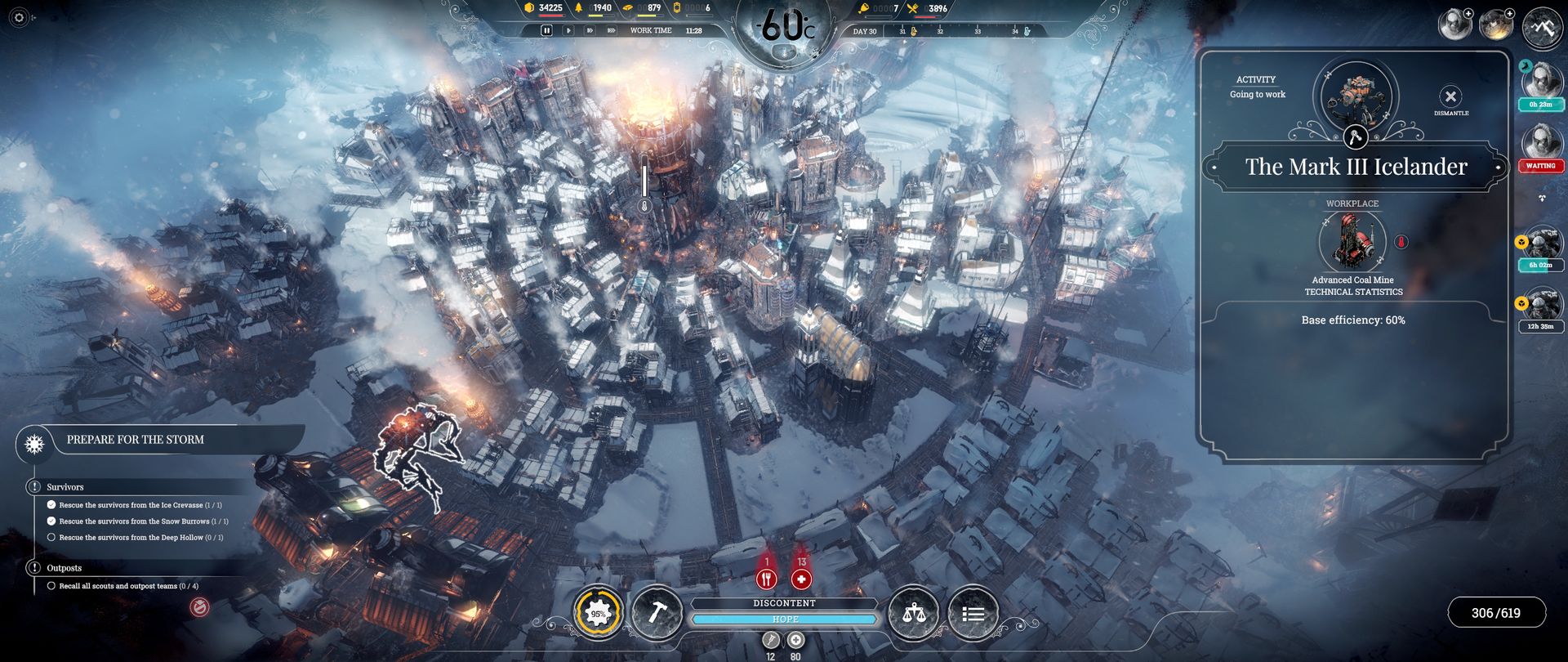 11 bit studios (This War of Mine) announced their new city builder-survival game Frostpunk is available now on Windows via digital retailers. The game is available now for $29.99 USD. A 10% launch discount is running until May 1st.
Now that the game has been released, 11 bit studios will be focusing their efforts on creating new content for Frostpunk, including new scenarios.
Frostpunk is set in a frozen wasteland where the last bastion of human civilization has settled down in hopes of surviving the apocalypse. With plunging temperatures and dwindling resources, players must make difficult decisions that will test their moral compass and planning skills to keep the society running.