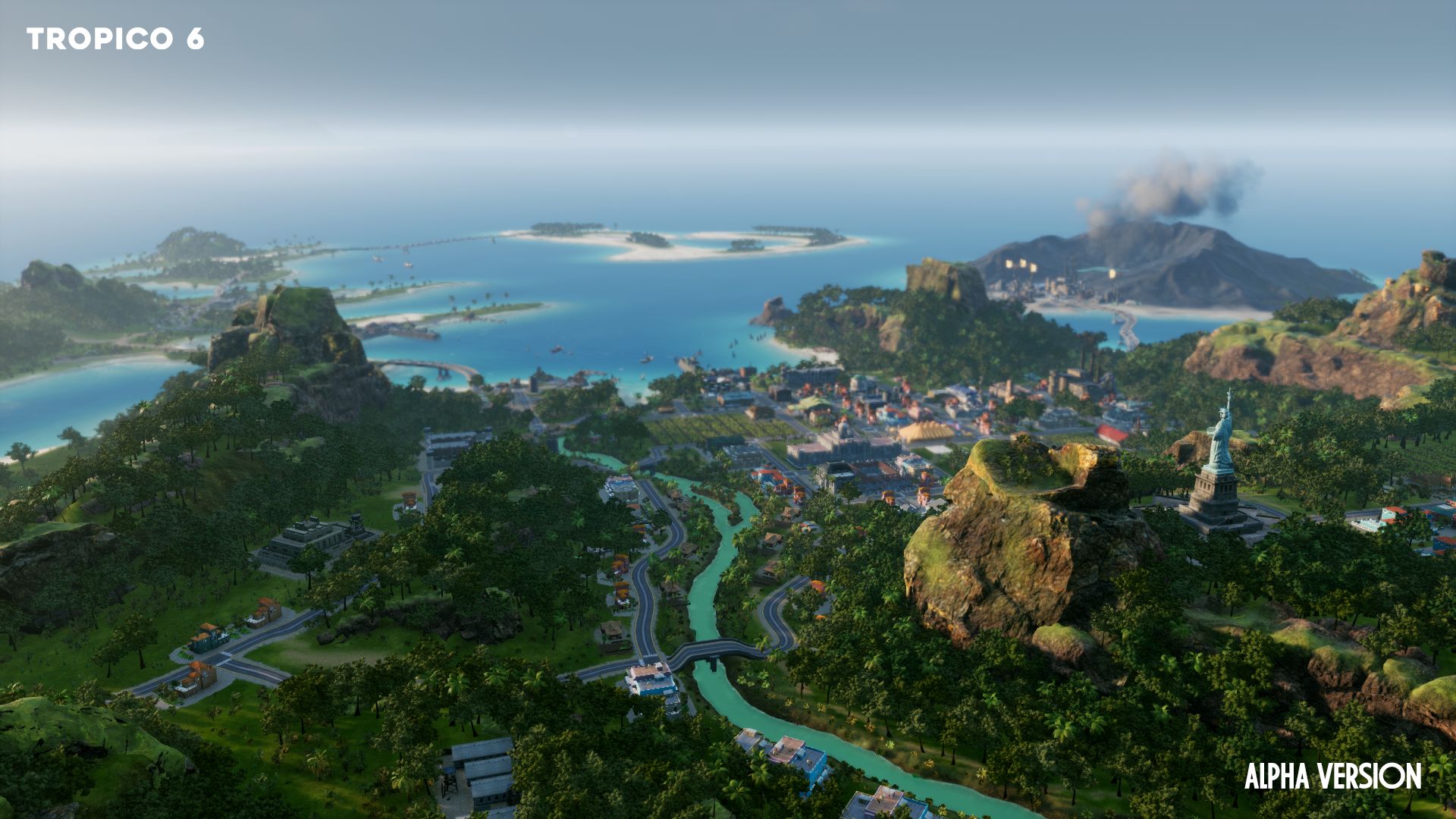 Kalypso has released a brand new gameplay trailer of Tropico 6 for your viewing pleasure. Narrated by our great leader El Presidente, viewers will get a beautiful glimpse at the tropical paradise with some in-game footage of some of the newly added content like customized palaces and famed monuments.
The latest chapter in the long running management sim is increasing the scale of the game by introducing large archipelagos that will force players to split their attention between several large islands at a time. The transportation, infrastructure, and political systems have been revamped, offering players new options and more opportunities to keep the population happy or at least too terrified to defy El Presidente.
A new emphasis is also being placed on tourism. While the recent Tropico games has never taken itself too seriously, the game is going one step further by allowing El Presidente's spies to steal monuments like the Eiffel Tower to bring back to Tropico to lure tourists.
Tropico 6 is scheduled to launch on PlayStation 4, Xbox One, Linux, Mac, and Windows later in 2018.