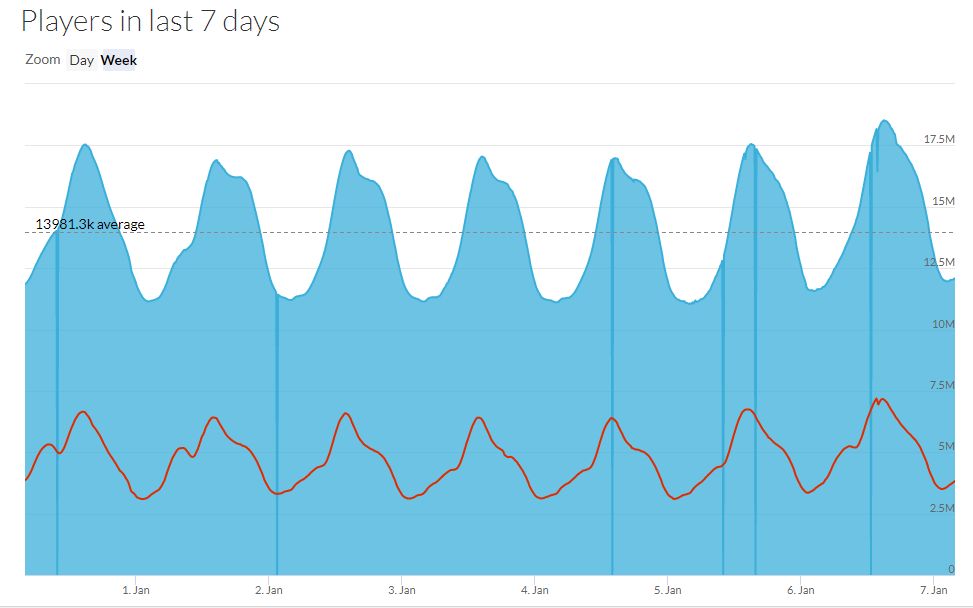 The Switch isn't the only platform breaking gaming records. SteamDB is reporting Steam has set a new internal record for players online at over 18.5 million players. At the same time, over seven millions gamers were playing at the same time. PLAYERUNKNOWN's Battlegrounds alone contributed over three million players in this period.
Steam reaches 18 million concurrent users for the first time, along with 7 million users currently in-game. https://t.co/D6WDHbz0B4

— Steam Database (@SteamDB) January 6, 2018
Steam's growth has been fueled in recent times by an explosion of users from China and the highly popular battle royale game PLAYERUNKNOWN's Battlegrounds. Steam has come a long way in the last 14 years, starting as a platform for Valve's games on PC to offering almost 40,000 video games, videos, and software on its storefront plus releasing a controller, TV set top box, and partnering with HTC to release the Vive..