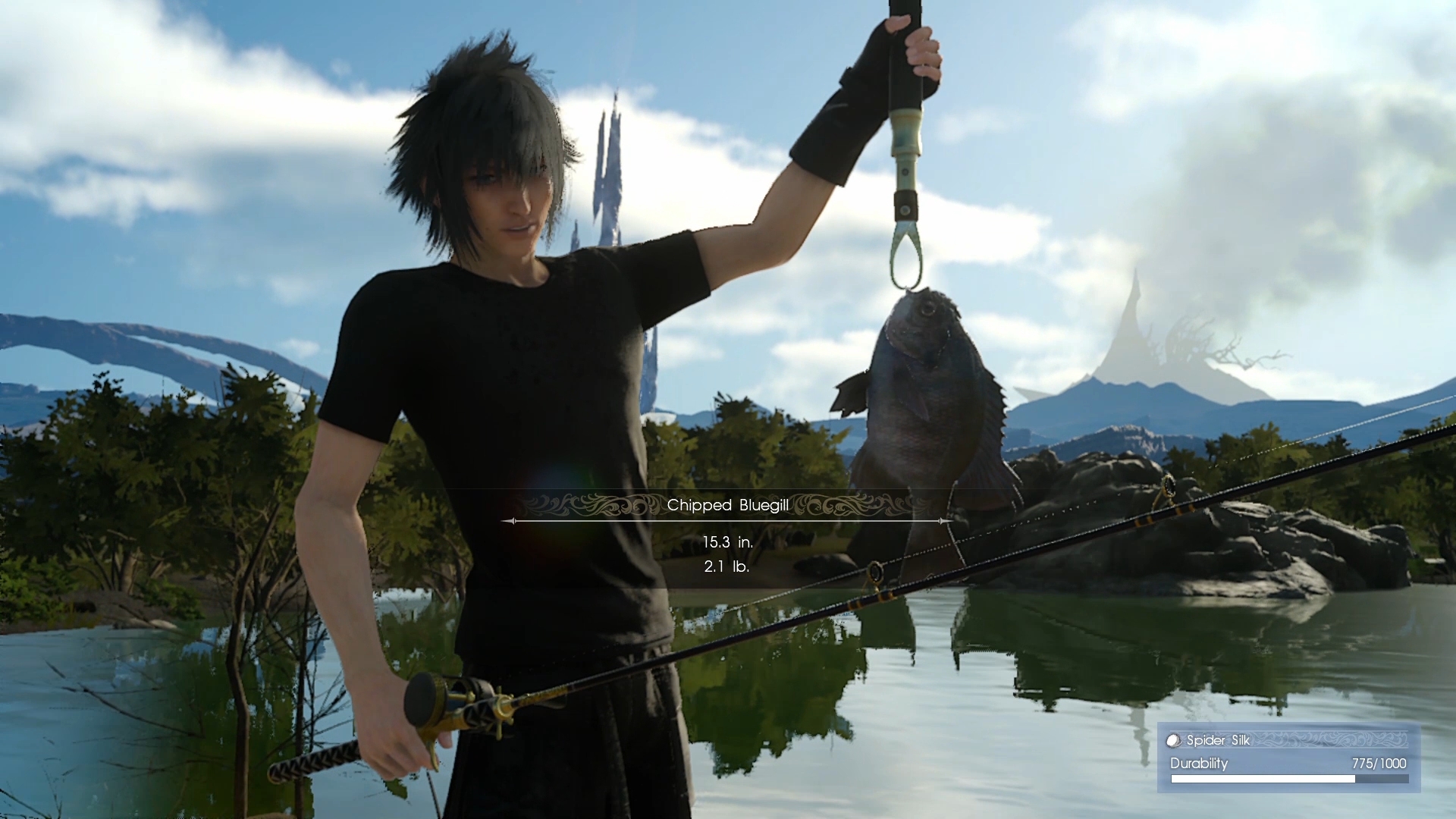 PC gamers rejoice! The released date for Final Fantasy XV for Windows has been confirmed by Square Enix. It will be released on March 6 along with a new Royal Edition for PlayStation 4 and Xbox One. The Royal Edition is intended give feature parity to console owners.
Both editions contain the base game, all season pass content, an expanded Insomnia City Ruins map, a controllable Royal Vessel boat, an accessory to summon an Armiger in combat, a first person camera mode, over a dozen DLC items, Regalia Type-D quests, and the Cosmogony archives.
The final PC requirements for Final Fantasy XV have also been released. The minimum specs will require a beefy computer just to get the game running at 720p, with 1080p requiring a very recent GeForce 1060 or a Radeon 480. It seems like an SSD with plenty of space may be required, though the table is a bit vague about hard drive support. While the spec table says a DVD-ROM drive is required, this will only be necessary for those who buy a physical copy. The game will also be available through Steam, Origin, and Windows 10 Store.
Minimum Specs
Recommended Specs
4K HDR Specs
OS
Windows® 7 SP1/ Windows® 8.1 / Windows® 10 64-bit
Windows® 7 SP1/ Windows® 8.1 / Windows® 10 64-bit
Windows® 10 64-bit Fall Creators update
CPU
Intel® Core™ i5-2500(3.3GHz and above)
AMD FX™-6100 (3.3GHz and above)
Intel® Core™ i7-3770(3.4GHz and above)
AMD FX™-8350(4.0 GHz and above)
Intel® Core™ i7-7700 (3.6GHz and above)
AMD Ryzen™ 5 1600X (3.6GHz and above)
Graphics Card
NVIDIA® GeForce® GTX 760
NVIDIA® GeForce® GTX 1050
AMD Radeon™ R9 280
NVIDIA® GeForce® GTX 1060 6 GB VRAM
Radeon™ RX 480
NVIDIA® GeForce® GTX 1080 Ti
Main Memory
8GB
16GB
16GB
Screen Resolution
720p
1080p
4K(2160p)
Hard Disc Free Space on SSD
OVER 100GB
OVER 155GB
Sound Card
DirectSound® Sound Card, Windows Sonic or Dolby Atmos
DirectX®
DirectX 11
Other
DVD-ROM/DVD-ROM Drive*, mouse, keyboard, gamepad**
*A DVD-ROM Drive (one-sided 1 layer / 2 layer) is required
**Game is compatible with gamepad but not required