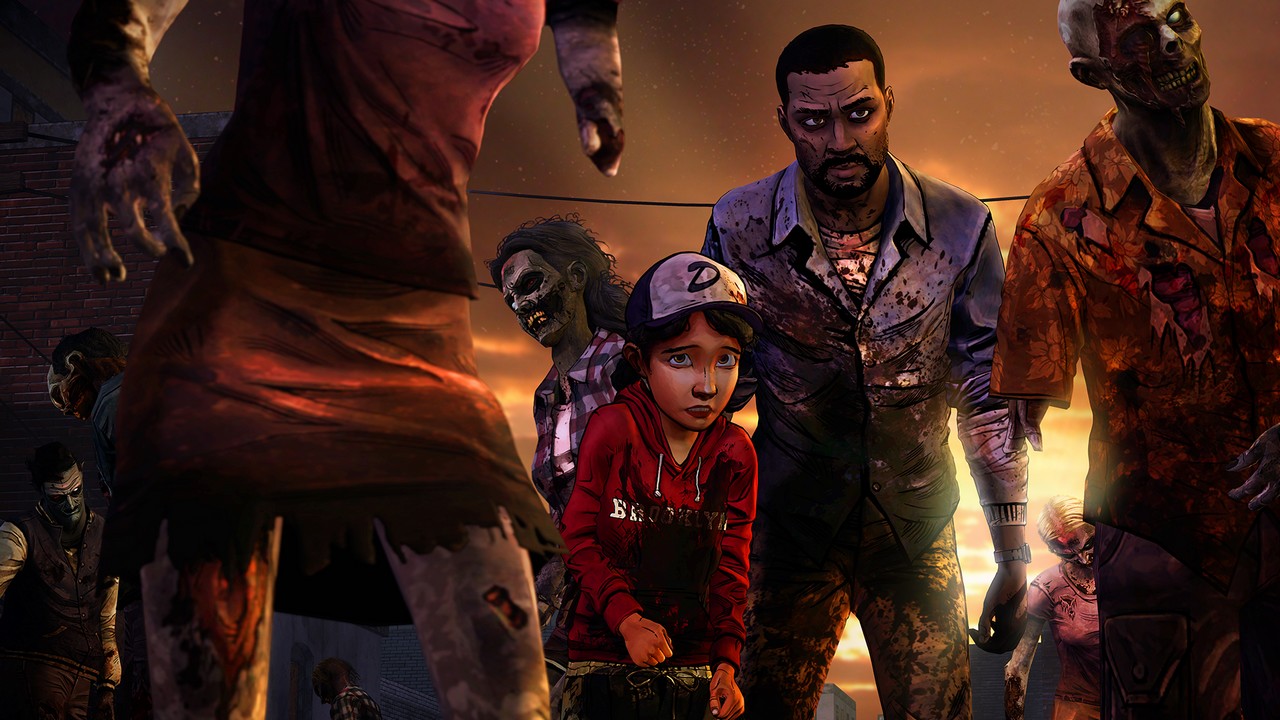 While we wait for the fourth (and final season) of Clementine's journey, Telltale Games has released something new to keep us occupied. The Walking Dead: The Telltale Series Collection is now available in North America and Europe, with all 19 episodes of the series going into one disc for both PlayStation 4 and Xbox One. You can either grab it in a digital or a retail format for the suggested price of $49.99 USD.
The collection includes The Walking Dead: A New Frontier and the visually enhanced Season One, Season Two, 400 Days DLC as well as The Walking Dead: Michonne spin-off. Telltale Games wrote extensively about the creative process behind the visual improvement, which you can read more about in their most recent development blog.
You can also check out the video below for a small facelift preview of Lee, the interior, and the angry zombie without any sense for personal boundaries.
In any case, now is a great time to revisit the horror, this time featuring prettier corpses, decapitations and rich blood splatter as the death toll of characters keep rising throughout the episodes. That's why we're all here for, right?