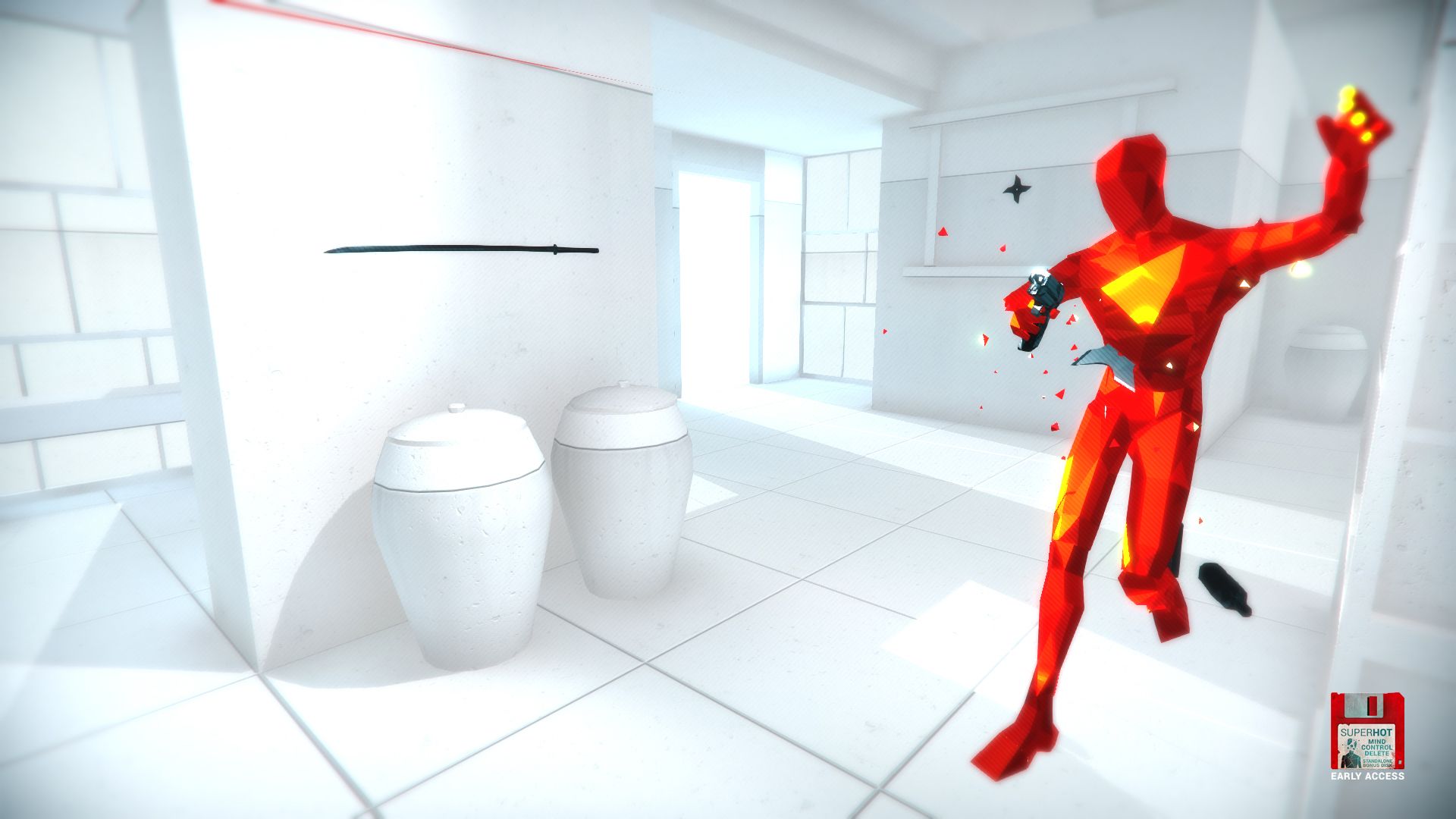 Superhot Team announced the next chapter of their hit indie FPS Superhot will be the standalone expansion Superhot: Mind Control Delete. The expansion will focus on adding a rogue-like experience to the game's signature time moves when you move gameplay. The expansion is not just perma-death slapped onto the original Superhot, however. Mind Control Delete will feature three new playable characters, new enemy types, improved AI, new weapons, a non-linear story, and plenty of new levels.
Superhot: Mind Control Delete will be released on Steam Early Access later today on December 7. The early access build already features new levels, one new playable character, an unlockable power up system, and procedurally generated runs. The early access period is expected to last nine months, with the next major content update scheduled in January. The team plans on focusing on releasing gameplay based content first, with the story being added late in the early access phase.
Anyone who owns Superhot will receive Mind Control Delete for free upon the expansion's full release. Gamers will need to purchase access to Mind Control Delete's early access phase, even if they own the original Superhot. No price has been announced yet, but Superhot Team has confirmed that the price will go up once Mind Control Delete leaves early access.