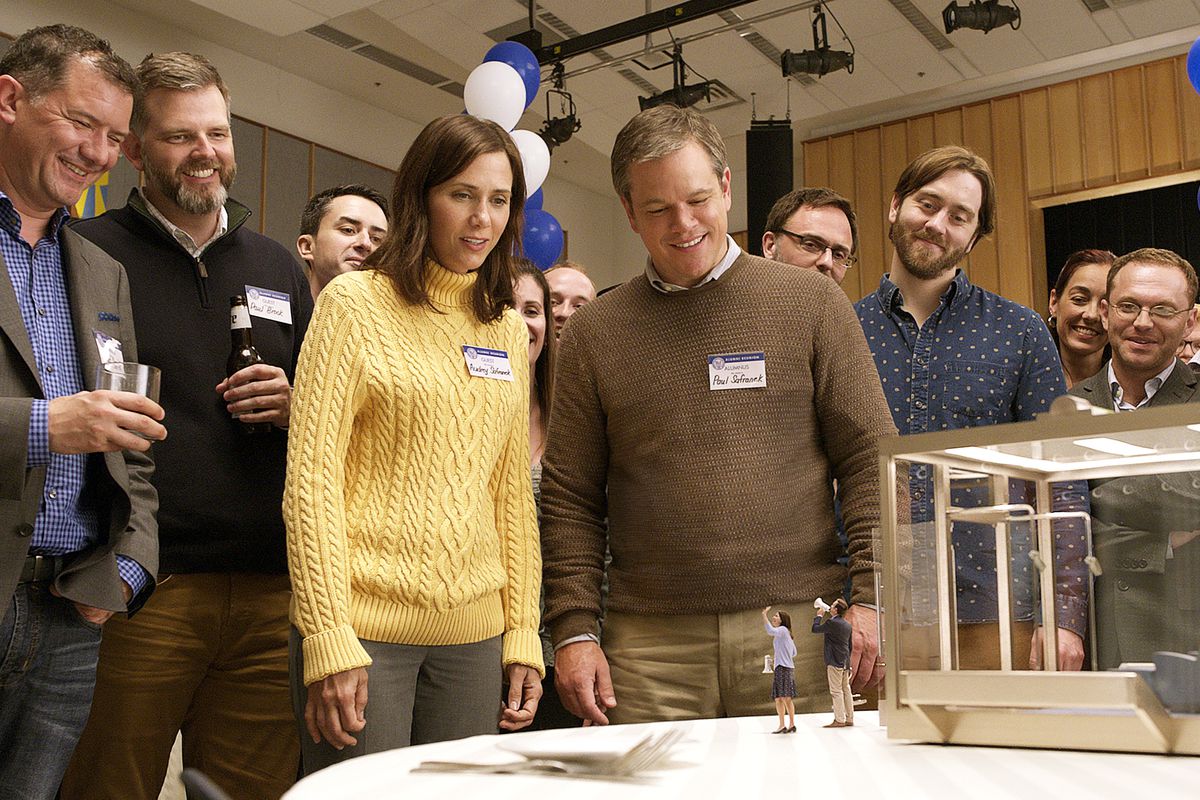 Paramount Pictures is sneaking in one last trailer for Downsizing to celebrate their breakout star Hong Chau as Ngoc Lan Tran. Chau has already won critical acclaim for her performance, earning a nomination for Best Supporting Actress at the 2017 Golden Globe Awards before the film has even hit cinemas. Previously, she was best known for playing Linh in Treme.
Downsizing stars Matt Damon and Kristen Wiig as a lower middle class who decides to join the affluent by participating in a program that shrinks them down to a fifth of their size. Paul's (Damon) world soon comes crashing down when he discovers his wife (Wiig) has backed out at the last second, leaving Paul 5 inches tall and trying to learn how to live life again. Paul soon discovers that Ngoc Lan Tran is part of the hidden dark side of the idyllic, shrunken community.
Downsizing hits cinemas on Boxing Day.