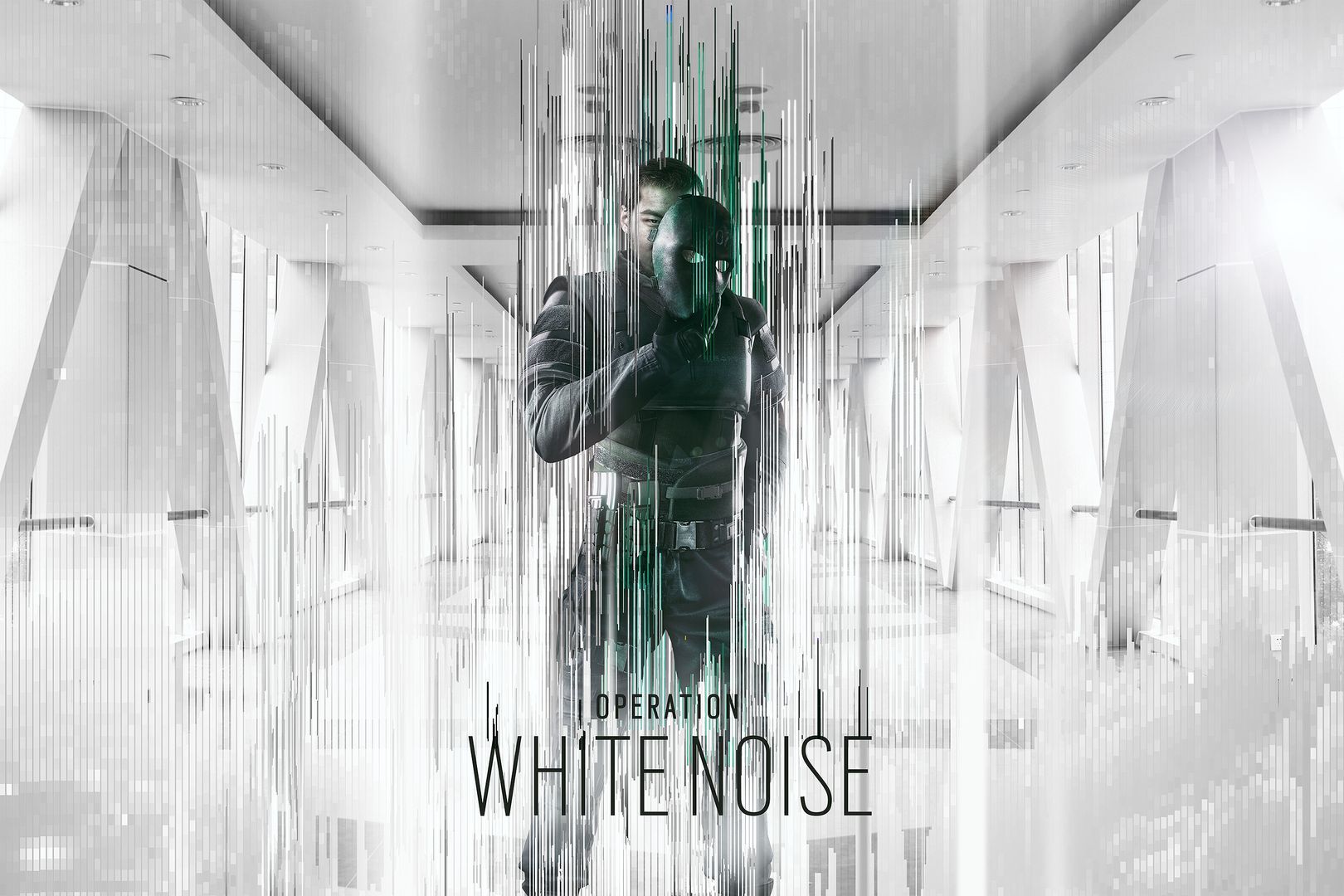 Ubisoft has revealed new details about the final content drop entitled "Operation White Noise" for Tom Clancy's Rainbow Six Siege and the upcoming Year 3 content. "Operation White Noise" consists of a new map and three new operators. The new map Mok Myeok Tower is set in South Korea and features a mix of cramped spaces and wide open areas with multiple levels..
Representing South Korea's 707th Special Mission Battalion is Dokkaebi and Vigil. Dokkaebi is an attacker armed with a tablet that can hack into enemy smartphones, causing them to buzz out loud that must be disabled by the defender and locks them out of video surveillance. Echo is immune to Dokkaebi's ability and Mute's jammer will protect near by defenders. Additionally, when Dokkaebi is in the battle, dead defenders will drop their phones. Dokkaebi can hack the phones to get access to the defenders cameras.
Vigil is a defender whose Electronic Rendering Cloak makes him invisible to hacked cameras and drones. Due to his high speed, Vigil is hard to detect as the white blur he leaves on camera covers a lot of ground. His counters are Pulse, I.Q., and Jackal, who can all detect him in one way or another.
The third and final operator of "Operation White Noise" is Zofia of the Polish GROM. Sister of Ela, Zofia is a frontline brawler-type attacker. Her special ability allows her to pick herself up from a downed state with one health point and a double barrel grenade launcher, with one barrel armed with impact grenades and the other with dual trigger concussion grenades that will detonate when either near a defender or after a set period of time. The dual trigger setting allows Zofia to bounce her concussion grenades off walls to disorient dug in defenders. Zofia is countered by her sister Ela, who is concussed time is halved.
"Operation White Noise" is now live on the Technical Test Realm on PlayStation 4, Xbox One, and Windows.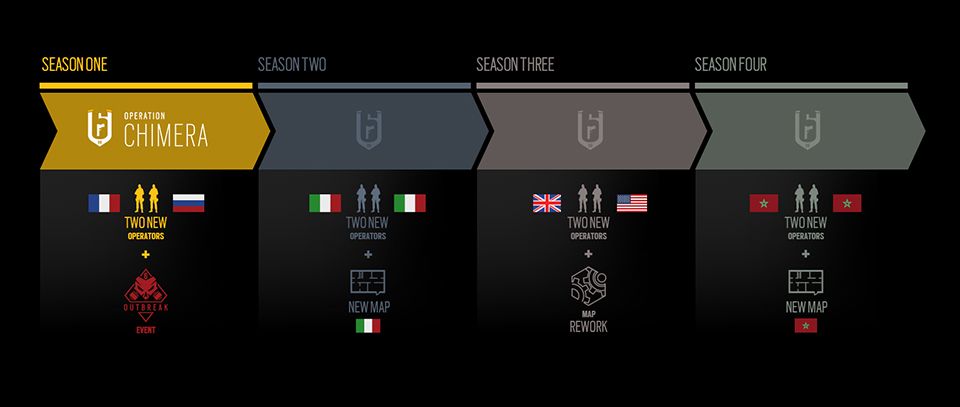 Ubisoft also revealed details about Tom Clancy's Rainbow Six Siege Year 3 content. It all starts with "Operation Chimera," which will introduce a new French and Russian Operator. The first major community co-op event is Outbreak, which will run for four weeks. Season two will add two new Italian GIS operators and a new map set in Italy. The second major co-op event will run in season three, which will launch alongside a new British operator from Scotland Yard and American Delta Force operator. Year 3 will be capped off with two new operators from Morocco and a new map set in the African nation.